PLAYBILL: Bust goes boom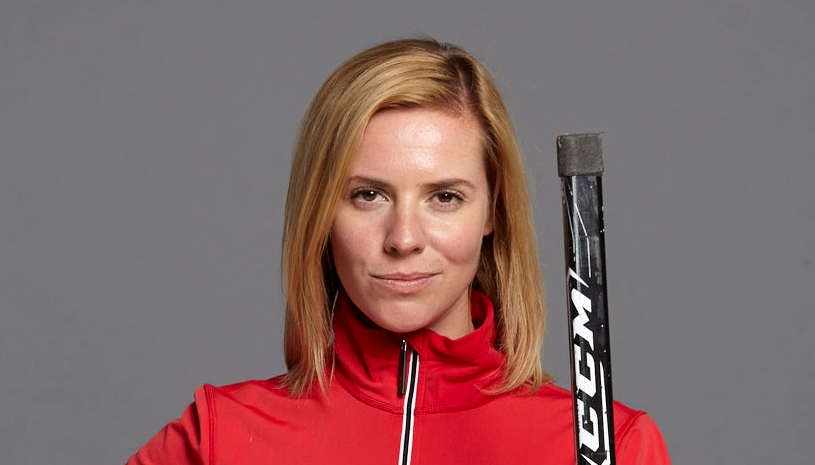 The good people of Fort McMurray have been an inspiration for strength and resilience in the face of the fire that devastated their town in May of 2016, and – with a few exceptions – remarkably patient with the parade of celebrities trying to make them an example for the perils of global climate change.
So after all the horrors, hardship, homelessness, heartbreak, and Jane Fonda, all it takes is one bad call at a Peewee hockey game and all hell breaks loose?!
That last part is fiction, the crux of Matthew MacKenzie's new play set in Fort McMurray three months after the fire, and the drama that ensues between two families who are perhaps too emotionally invested in their children's sporting activities – and of course the oil industry that rules their lives. Everyone's lives.
Bust makes its world premiere at The Roxy on Gateway Feb. 9-26.
Ken Ludwig's Baskerville: A Sherlock Holmes Mystery
It's elementary, my dear Watson! The clue isn't that the dog barked – but that the dog didn't bark, indicating the dog knew the murderer.
This of course fails to take into account that dogs bark at anyone and anything, friend or foe: other dogs, cats, people, cars, bicycles, rabbits, squirrels, mice, wind, random sounds, the furnace turning on and for the sheer hell of it all day and all night. Shut up! God damn it, shut up! Maybe the dog was murdered. Maybe the victim didn't even own a dog – and so our mystery deepens.
Much marvelous mysterious madcap mayhem is expected in the Mayfield Dinner Theatre's new production: Ken Ludwig's Baskerville: A Sherlock Holmes Mystery – written by Ken Ludwig, who is such a master at this sort of thing that his very name is in the title – opening Feb. 7 and playing through April 2.
Chinook Series
Are you one of those people who wish the Fringe would go on all year?
Well, wish no more! In its second year, the Chinook Series festival is offering 10 days of live theatre, music and performance packed into the TransAlta Arts Barns in Old Strathcona – heart of the proper summer Fringe. All that's missing is the part where you stroll around in your shorts watching Australian buskers while eating green onion cakes.
No shorts. No buskers. Maybe green onion cakes.
Inside is where the action is at this Winter Fringe, by necessity: There are plays that include the 2013 Fringe hit Countries Shaped Like Stars; Moi, Monsieur, Moi, a one-woman coming of age story set in Senegal; Brotherhood, the Hip Hopera, which more or less explains itself; and many more. The building is also the site of Black Arts Matter showcases, performances from the Expanse dance company, along with tons of seminars and workshops on everything from what it means to be Muslim, to how to create theatre for the hearing impaired.
The Chinook Series starts Feb. 7 and runs through Feb. 19.
Footloose
You've been working so hard, punching your card, eight hours – for what?! Maybe you have this feeling that time's just holding you down, that you're going to hit the ceiling or else you'll tear up this town. Now you've got to cut loose, kick off the Sunday shoes, get Louise to pull you off your knees, and tell Jack to get back before we crack, lose your blues and everybody cut footloose …
From just one song so many careers were launched – Kenny Loggins, who wrote it; Kevin Bacon, who starred in the 1984 movie, all the people involved with the hit 1998 Broadway musical, and then all the touring productions since. What a hard-working song!
The MacEwan University Theatre presents the show at the John L. Haar Theatre Feb. 8-18.
The Government Inspector
Imagine Fawlty Towers set in a totalitarian regime and you may begin to grasp the dark satire set forth in Russian playwright Nikolai Gogol's tale of how the coming of a government inspector sends village elders into a tizzy.
The play is presented by the U of A' Studio Theatre at the Timms Centre for the Arts February 9-18.
Cinderella
The Edmonton Opera has given Cinderella a makeover, setting Gioachino Rossini's 1817 opera in the 1950s at the height of New York haute couture fashion scene, where mean stepsisters ruled.
With the Edmonton Symphony Orchestra and a large ensemble cast, the show stars mezzo-soprano Krisztina Szabó in the title role, with hometown tenor John Tessier as her Prince Ramiro. At the Jubilee Auditorium for two more shows Feb. 7 and 9.
Disgraced
Playwright Ayad Akhtar's two racially-mixed couples break mom's rule about no religious talk at the dinner table – and it gets ugly. His play wouldn't have won Pulitzer Prize for drama if they'd talked about sports now, would it? Maybe the Super Bowl.
Runs in the Citadel's Shoctor Theatre until Feb. 12.