Garth Brooks moves to Edmonton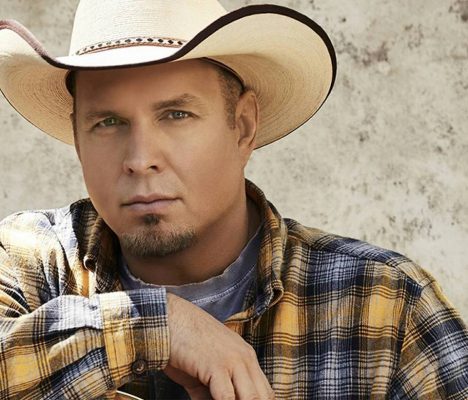 Garth Brooks loves to be on top. Just ask him.
He's moving to Edmonton – temporarily – taking up a nine-show residence in Rogers Place starting Friday, Feb. 17. Drinking game! Chug a beer for every Garth Brooks sighting around town.
No one has ever done nine shows in a row at our hockey arena before. Nine shows! It's unprecedented (though he once did nine in Kansas City), over the top, ridiculous. Garth Brooks doesn't do anything by halves. It's all or nothing for Garth Brooks.
Why would anyone put that much pressure on themselves?
Like that time he got beat by the Beatles – and got bummed out.
That was the one seemingly insignificant incident that stuck with me since I did a one-on-one with Brooks in a Calgary hotel room in 1995 (for The Edmonton Sun). He was on a promo tour for his album Fresh Horses, released the same week The Beatles' Anthology came out, containing a previously unreleased John Lennon demo called Free As a Bird – which was OK, but no Friends In Low Places.
Garth, who was almost supernaturally nice in person, expressed disappointment his record didn't debut on the Billboard charts at No. 1, after he'd had such a healthy string of No 1's in the past. Anthology stole the top spot that week. He had to settle for No 2. Remember these were the days when people cared about record sales. Garth said, "I was really hoping for another No. 1 debut, but dang it, the Beatles beat me," or words to that effect. He noted that he and the Beatles were on the same record label, Capitol-EMI. Then he gently punched his comfy chair (he was staying in a very comfy hotel room). I was confused. Could it be that this guy cared more about scoring another chart topper than his music?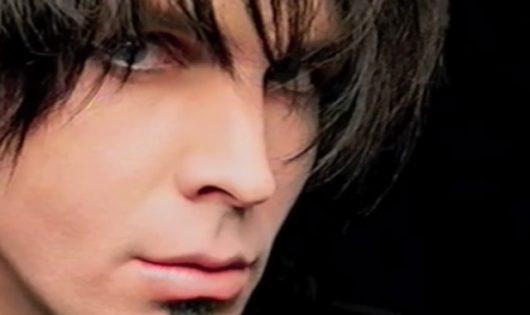 When Garth came to Edmonton for the first time in 1996, he staged three shows in a row, the biggest concert event in the arena since it opened. He set the bar pretty high for production, too, as country stars were not generally known for fancy stage trappings. He opened the show by dramatically rising through a smoking hole from inside a grand piano, and later flew through the air. You'd never catch Alan Jackson trying something that risky.
Music journalists snicker to remember the time Garth assumed the fictional alter-ego of a rock 'n' roll singer named Chris Gaines – complete with a jet black rock 'n' roll haircut, raspy rock 'n' roll songs, and a suitably dark rock 'n' roll backstory. During phone interviews to promote it, he referred to himself in the third person under two different names: "Chris Gaines is a different artist than Garth Brooks," said Garth Brooks. Or words to that effect (the original interview transcripts have been lost in the mists of time). The 1999 record was as big a flop as the Chad Kroeger-Avril Lavigne collaboration Hello Kitty, but we can salute Garth's spirit of experimentation. You'd never catch Tim McGraw trying something that risky.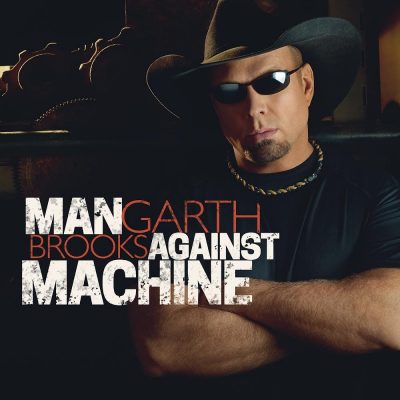 In 2001, Garth made another bold move: Retiring at the age of 39 to spend time with his kids. While that was the same year he divorced his first wife (he married Trisha Yearwood in 2005; she's on this tour, too), he clearly wanted to be the best dad, too.
Garth promised not to make any more records until 2014 – which is exactly what he did, releasing Man Against Machine that year. The single People Loving People did not set the charts on fire this time, but at least it has an inspiring message: "You won't find no resolution in the bottom of a bottle, in the stars or Aristotle, the only answer to the problem is people loving people." Fans at the show can expect a surfeit of similar inspirational platitudes from the original bro-country superstar with heart, thanks to a formidable back catalogue of hits: Rodeo, The Dance, Ain't Going Down (Till the Sun Comes Up), Standing Outside the Fire, and of course Friends in Low Places – No. 1's every one.