MUSIC PREVIEW: Billy Talent braves the Shaw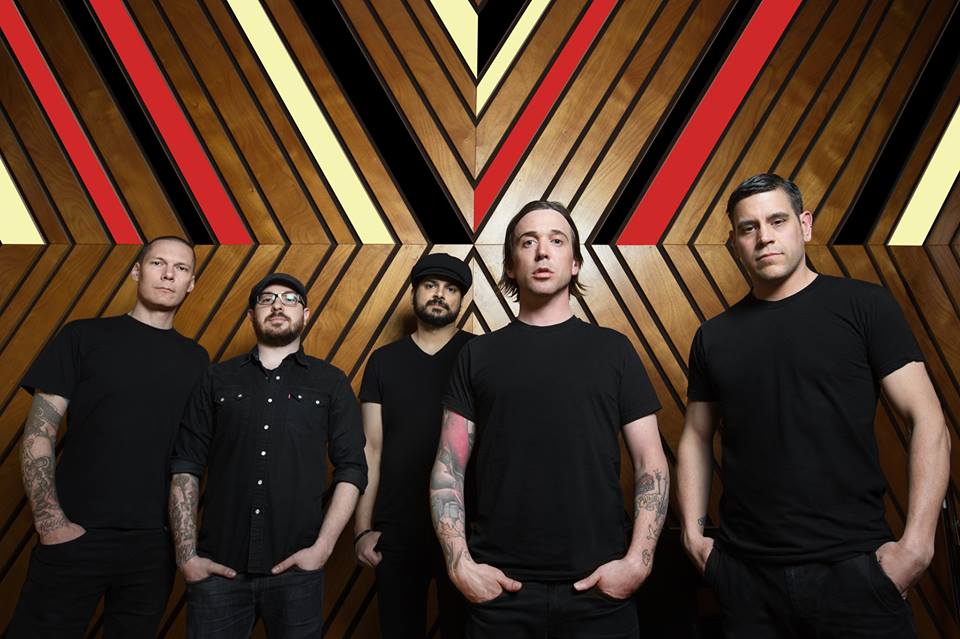 Something has to be done about the horrible sound in the Shaw Conference Centre. It hurts the ears, and more importantly, it hurts the bands that hurt the ears.
Unless they have a good soundman, a rock band that likes to play loud can sound like a wall of mud. The kick drum echoes off the back wall – where drinkers huddle in a fenced-off, licensed compound – and smacks back 100 or so milliseconds later for an annoying din that coupled with twin distorted guitars you can't tell apart and the sometimes indecipherable vocals, can give you a headache and make you never want to go to a rock show in that building again.
Say something good? It's in a good location. And give the Shaw credit for picking up smaller shows, filling the void left by the loss of the 1,000-plus capacity Edmonton Events Centre. Ticket prices usually aren't so unreasonable, either. For Billy Talent, playing the Shaw on Tuesday, Feb. 21, it's $60 in advance, certainly less than tickets to Garth Brooks, say, and a good deal for such a great band (plus two openers Monster Truck, and The Dirty Nil). With heart, a penchant for the dramatic and a harmonic sophistication one doesn't often find in bands whose singers scream from time to time, Billy Talent tours to support its new album Afraid of Heights.
But guess what? They like to play loud. Ugh.
Edmonton soundman Andrew White, who's mixed for a who's who of Canadian rock bands, says we shouldn't fret. Yes, the Shaw is a challenging room to mix because every surface, floor, walls, ceiling, are very reflective – "but there is no excuse for bad sound in this day and age," he says. Most modern sound systems can be controlled by software that has largely "neutralized" the problems of the past. "The only way you are truly pooched is if stage sounds, band and monitors, are ridiculously loud," White says.
So it's up the bands that like to play loud to not play so loud? It's not always so easy to do – especially if you're metal AF.
Maybe they could glue some egg containers all over the walls or something. Just trying to help.
Friday 17
The Pack A.D. – There's some kind of big wheely deal happening at the Forge on Whyte Avenue this weekend – a grand opening! The building has been home to a number of live music venues over the years (Pawn Shop, Rebar, Tin Lizzy's), and it's clear music fans like the space, whatever it's called or whoever owns it. They splurged for this night with fairly big act The Pack A.D., the darling duo of indie garage rock from Vancouver. Call them the Canadian White Stripes if you like. With the opening acts I Am Machi and Tallest to Shortest, tickets to the 9 pm show are $18 in advance.
The Wild – While Sonic radio is presenting The Pack A.D., it's the Bear behind this show featuring the B.C. power trio that have been called (by themselves), "The most dangerous band in Canada." They have a song called Party 'Til You're Dead, so they might be onto something here. The Wild has a new album fresh off the presses, Wild at Heart. With Forester and The Unfortunates, Needle Vinyl Tavern, 9 pm, $29 advance
Winterfest 2017 – We got a mini folk festival happening at the Uptown Folk Club this weekend. Friday night it's headliner Molly Tuttle, plus Shane Chisholm, and Bluegrass Etc. Saturday sees an all-day affair capped off by Cindy Church, The Great Plains, Steve Spurgin and more. Tickets are $20 for Friday, $30 for Saturday or $40 for both days.
Saturday 18
Misery Tomb – Speaking of being metal AF, or maybe a little on the horror punk side, this local outfit headlines a show at the local metal bar, Rendezvous Pub, with Sins Of Sorrow and CodeOut opening the show at 8 pm, $10 at the door.
Kardinal Offishall – Not only is he a top-flight, old-school rapper of the highest order, but as producer and A&R executive, Kardi is responsible for a lot of Canadian pop music we're hearing these days. His own latest album is 2015's Kardi Gras, Vol. 1: The Clash (no Vol. 2 quite yet) and the hit single therein, Chick Right There. Rec Room, 9 pm, $35 advance
Sunday 19
The Music Of Gordon Lightfoot – Seventeen-year-old singer-songwriter Benjamin Williams tackles one of his big mentors in this show at the Centre for Spiritual Living (7621 101 Avenue). Will he do The Wreck of the Edmund Fitzgerald? Of course he will. It would like doing Skynyrd and not doing Sweet Home Alabama. Martin Kerr opens the 7 pm show, tickets $25 advance