MUSIC PREVIEW: Outstanding in their field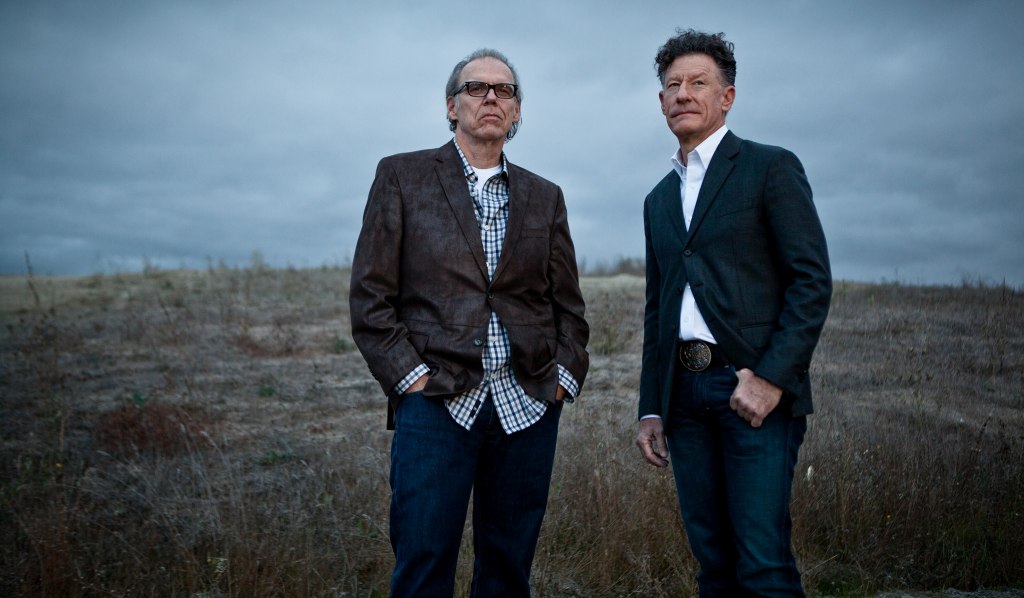 It's a marriage made in Americana heaven – Lyle Lovett and John Hiatt, together again, helping America achieve the greatness it never wasn't. By touring Canada.
These two old friends play Friday night at the Jubilee Auditorium in what is expected to be a right proper schooling in the fine art of the singer-songwriter genre. As great minds think alike, these guys have paired up before, and have toured a lot in the last few years, because, you know, that's where the money is. No word on any recording collaboration in the works, but wouldn't that be something?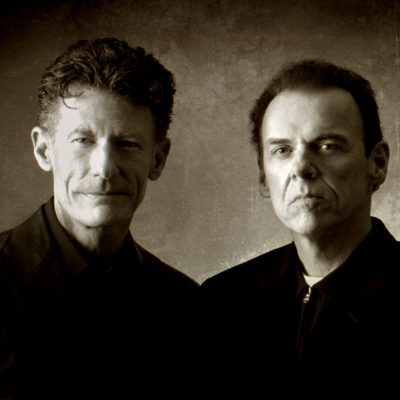 Each of these cosmic cowboys brings to the stage a staggering hatload of songs far too country-sounding for modern country music. These tunes are then bounced off one other in a spontaneous setting you might imagine is someone's buggy back porch on a muggy night in Texas. Or a buggy muggy hill in Edmonton. They'll take turns doing their own songs, adding accompaniment or telling stories whenever they feel like it. Kind of like one of those "sessions" at the folk fest. No pressure.
Lovett is of course known for his cool Bakersfield style and distinctive reedy tenor, in style a spiritual cousin to Dwight Yoakam, and famous as much for his movie roles (and for once being married to Julia Roberts) as his music, contained on 14 albums since 1980. Hiatt, meanwhile, is the elder and more under the radar, though well known to roots enthusiasts. He has 24 albums since 1974, and has had his songs recorded by a Rock and Roll Hall of Fame-ful of mighty big stars whose names you'd recognize instantly. Dylan. Clapton. Joan Baez. The list goes on.
It has been said that Lovett is the better singer while Haitt has better songs, but we're not going to split hairs here. They're both great. This is the folk fester's dream gig.
Tickets to the 7:30 pm show start at $40.95.
Thursday 2
Colin James – Canadians seem to take this guy for granted, like we do with many other homegrown classic rock heroes, but it's clear Colin James is one of the greats. Let's go to the scoreboard. He started rockin' out in the mid-1980s with hits like Five Long Years and Just Came Back. He did a jump jazz swing big band thing, dipped his toes in rhythm & blues, and then went deep into Mississippi Delta blues. Mindful of the perils of diversity – like, what does this kid want to be when he grows up, anyway? – he's held it all together with intelligence and soul. That here we have yet another uncanny soulman from Saskatchewan is evidence there must be something in the water. His latest album is Blue Highways. With the opener Tami Neilson on at 7:30 pm, tickets to the show are $35-$85 in advance.
Friday 3
The Rural Alberta Advantage – Do we have to go over this again? This band is neither rural nor from Alberta (also there's been some debate over whether living in Alberta is actually an advantage). They're from Toronto. But frontman Nils Edenloff was born and raised in Edmonton, so that's enough – plenty when you factor in the touching song he wrote about a local disaster: Tornado 87. The rest, including music from the latest album White Light, you might also mistake for prairie bred: indie roots-rock in the spirit of Blue Rodeo, replete with sweet vocals and meaningful lyrics. Needle Vinyl Tavern, 9:30 pm, $20 advance
Into Eternity – If you like your metal sloppy and loose and slow, you'd do best to avoid this particular gig from a Regina band that's pretty much the opposite of sloppy, loose and slow. Probably the perfect example of "progressive death metal," the technical precision of these players alone is something to marvel at, whatever music you're into. Opening the show at the Mercury Room is Juliet Ruin and Silence the Machine, 8 pm, $20 advance
Saturday 4
Old Man Luedecke – So he's not an old man, technically, but he is a man and his name is Luedecke  … so is it possible to read too much into stage names? Does it ruin it for everyone? Food for thought. Anyway, this not-elderly singer-songwriter and banjosmith from Nova Scotia brings his wit, wisdom and music to the Parkview Community Hall for the Northern Lights Folk Club. Ken Stead opens the show at 8 pm, $23 advance
Dany Laj and the Looks – Another discovery from Double Lunch Productions? Check it out. What we have here is some good old-fashioned, low-fi garage pop – complete with the spring-echo on the guitar, enthusiastic co-ed vocals, brisk beats, and songs to the point, very pogo-worthy. Does anyone do the pogo anymore? Ben Disaster opens the 9 pm show at Bohemia, $10 advance