MUSIC PREVIEW: Women have the power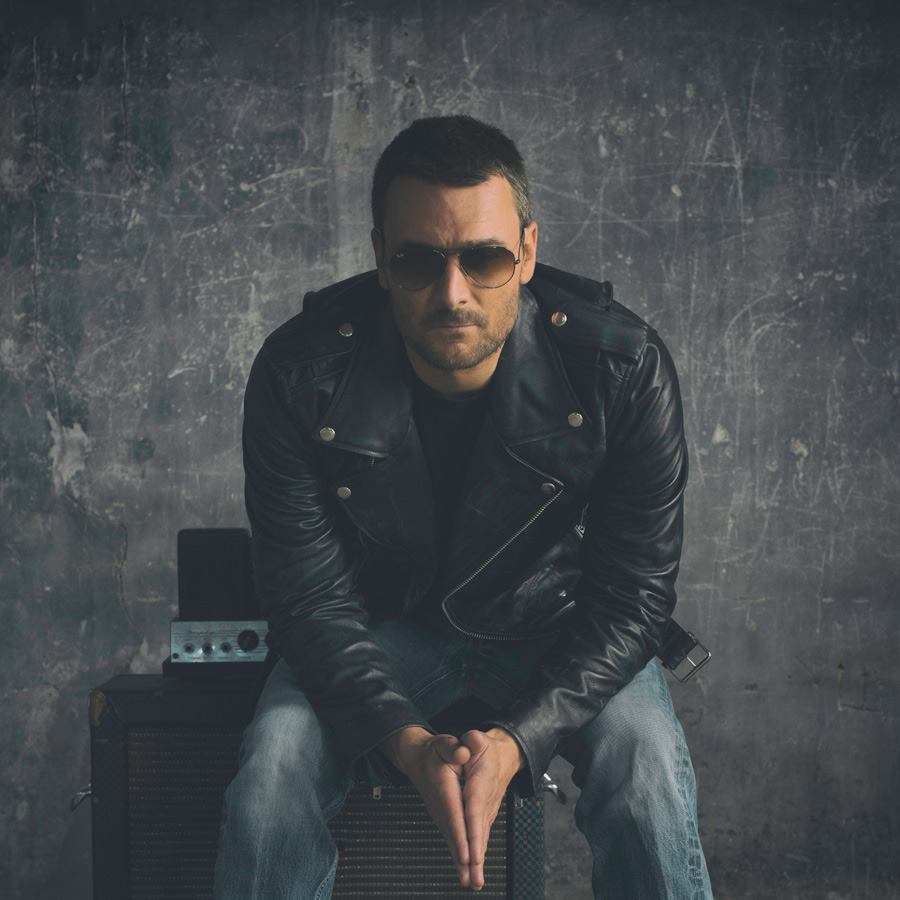 We definitely need more than one day to celebrate International Women's Day – seeing as it's surrounded by the 364 Days of Men.
How about a week, better yet, a month? Make it six months, or hell, the whole damned year. Women deserve no less for what they've done.
Meanwhile, the unofficial spillover from the one official day on March 8 seems to have effects into the entertainment weekend. Subtle clues may be found: A band called Sleeping in Traffic is releasing a new album called Feminism at the Forge Saturday night. Rae Spoon is playing at the Mercury Room on Thursday; not sure what they – the artist's preferred pronoun – has to do with feminism, but they is an activist in several other political arenas. And to the Extended Women's Day point, the SkirtsAfire herArts Festival continues through Sunday, with the musical component – among many other entertainments performed by women – featuring the local group Audrey and the Crashers at the Alberta Avenue Hall Saturday night.
How, then, do we accommodate Eric Church into this womanly weekender worldview? At Northlands Coliseum Friday night, this flag-waving, beer-drinking, Jesus-referencing, Hag-homaging, hometown homeboy lump-in-yer-throat heartstring-tugging daddy-America-troops-loving country star might not be considered a feminist. Really, can any guy claim such a thing and not get roasted for it? But Church has a heartbreak song that contains the line, "I believe Jesus is coming back before she does." That either means he's an End Times proponent who has hopes of a romantic reconciliation in the Hereafter, and right soon – or that he knows she's never coming back, and therefore doesn't actually believe that Jesus is coming back, either. It is possible to read too much into these things.
Either way, the woman has a lot of power in that particular song. As she should.
Thursday 9
Blackie and the Rodeo Kings – They're starting to call themselves B.A.R.K. now, a new wrinkle, as it were, to a dependable folk-rock band whose members all had other careers before they banded together to great success in 1996: Colin Linden, Stephen Fearing and the black sheep of the folk family, Tom Wilson, formerly of the grunge-rock band Junkhouse. Their new album is Kings and Kings (the successor to their 2011 Kings and Queens project). No opener for the 8 pm show, Winspear Centre, advance from $33
Friday 10
Michael Jerome Browne – We certainly can't get enough of old-timey blues performed by young whippersnappers – and we're all squids compared to some of the beyond-classic music authentically rendered by this award-winning Montreal slidesmith. It's New Moon Folk Club at the St. Basil's Centre, a shared bill with fellow guitar whiz Joel Fafard, 7 pm, $20 advance
Tee-Tahs – Here we have some good old-fashioned grrl power in a no-nonsense garage band from right here in Edmonton. As can be heard on their album Buzzkill – available only online and in cassette format at the gigs – it's fun, it's fast, it's cheeky and it's just what the doctor ordered … depending on what doctor you go to, of course. With Borscht and No Thrillz, 9910, $10 at the door.
Humans – Electronic music enthusiasts won't want to miss the appearance from this Vancouver duo at the Needle Vinyl Tavern, whose bill also features the notable local gearheads Borys and Nik 7, aka Nik Kozub, son of Wilfred N. Runs in the family. 10 pm, $15 advance
Saturday 11
Back Porch Swing – This husband-and-wife duo can provide a full band experience as the occasion warrants, and this is one of them as the traditional folk-jazz group celebrates its 15th anniversary with a show at the Mercury Room. 7 pm, $15 advance
The Dreadnoughts – Anyone who notices eerie similarities between punk rock and polkas might do well to attend to this Vancouver band that mixes punk and folk with the help of an alcoholic catalyst. They're not so different after all. After a brief hiatus, they return, as polka-punky as ever. Opening the show will be Kman and the 45's, The Preying Saints, and ATD. Brixx, 8 pm, $15 advance
Ayla Brook and the Sound Men – Rootsy breakup songs in which women are likely to have held the power can be heard from this local rocker, originally from a small town in Saskatchewan, whose latest album sums up the current state of rootsy breakup songs: (I Don't Want to Hear Your) Break Up Songs. We can assume the title is ironic. Cowpuncher opens the show at the Rec Room at 9 pm, $10 advance