Crazy for You makes old hat new again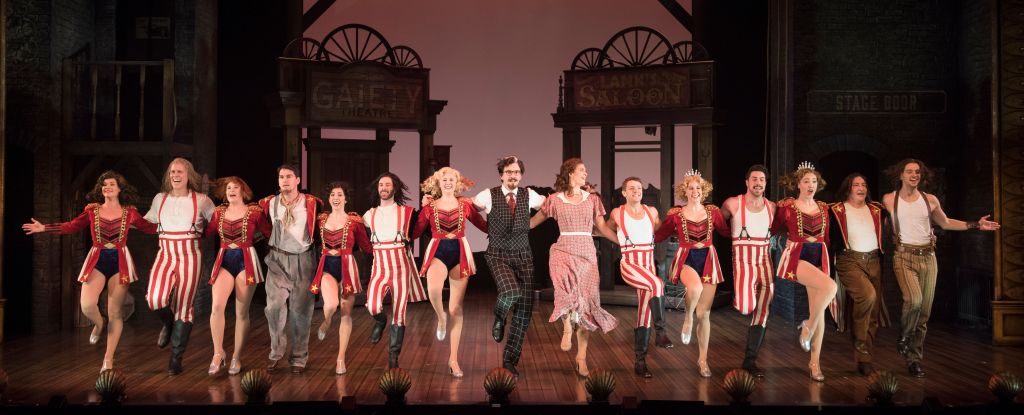 You want an escape from the March blahs? Crazy for You, the joyous "New Gershwin Musical" playing at the Citadel Theatre until March 26, is just the medicine you need for melancholy. This two hours and 40 minutes of grace, wit and great music is part screwball, part vaudeville, part Busby Berkeley and all cheerfully nostalgic.
Frivolous? Maybe. Boring? Never!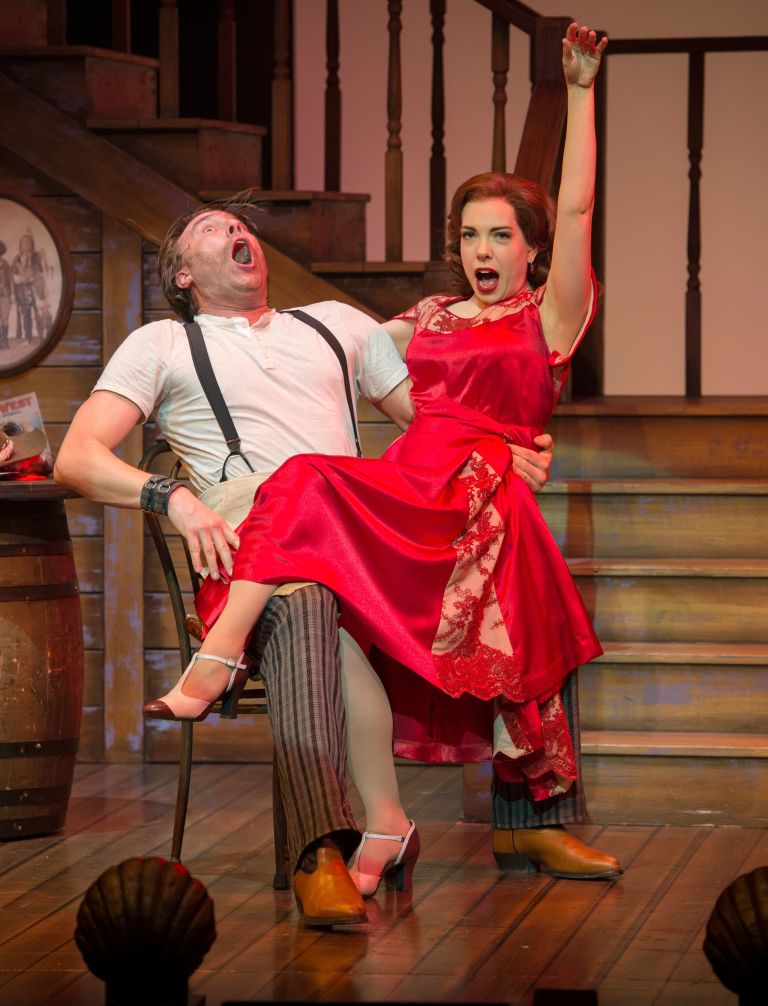 Back in 1986, a couple of New York producers secured the rights to the catalogue of George (music) and Ira (Lyrics) Gershwin. At first they wanted to produce the brothers' great Broadway hit, Girl Crazy, but alas, time had not been kind to the creaky old vehicle. So they hired the currently hot comic writer Ken Ludwig (Lend Me a Tenor) to gussy it up. The writer refused, but said he was interested in writing something new. Ludwig then stitched together bits and pieces of every old stage and movie musical you've ever seen.
A sample of his knock-about vaudeville humour:
COWBOY: There hasn't been so much excitement around here since the horse foaled…
CHORINE: It must be tough to fold a horse.
Crazy For You went out there a kid and came back a star. It was a smash when it opened – played for years, won all sorts of major awards and has since become a staple of regional theatres all over North America.
Maybe it's become a bit old hat itself in the interim? Not on your Top Hat, White Tie and Tails. With this current production, the Citadel does what it does best when it comes to musicals – they take on old favourite, sprinkle their own special pixie dust and produce a show that is the best of old and new.
A bit of the plot might give you an idea of where Crazy for You is coming from. It features callow producers, Broadway Babies, mistaken identities and big production numbers. There's this guy, Bobby Child, played by Andrew MacDonald-Smith, who is the singing, dancing son in a wealthy New York family. After a series of misadventures and one terrific song and dance number (I Can't be Bothered Now) Bobby is dispatched by his family to foreclose on The Gaiety, a dying theatre in the dying town of Deadrock, Nevada. The old theatre has become a post office run by that spunky gal, Polly (Ayrin MacKie) and Bobby immediately falls in love with her.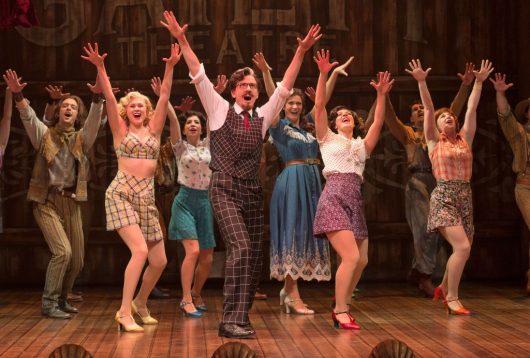 What to do? If he forecloses, he loses the girl of his dreams. So, as is the way of these things, he proposes a Mickey and Judy solution, "Let's get together and put on a show." Will Bobby win the stubborn Polly? Will a group of chorus girls suddenly show up and join the local dusty cowboys (who surprisingly all sing and dance – actually the cowpokes are initially terrible but are whipped into Donald O'Connor shape by Bobby in the driving number, Slap That Bass) and put on that show for large and enthusiastic audiences that show up and save the theatre? Did Gene Kelly ever sing in a rainstorm?
Director and choreographer Dayna Tekatch (Avenue Q/The Drowsy Chaperone) must have marinated herself in old musicals because she gets the extravagant nonsense, preposterous (and yet strangely affecting) efforts at pathos, the downright silliness and sweet simplicity of all those afternoons spent over popcorn in the Regent Theatre. Or the Roxy. Or the Majestic.
And what a cast she has assembled, led by the superlative MacDonald-Smith. He sings in a pleasant light tenor, dances like a dervish, taps like Buddy Ebsen and, animated and hugely likeable, holds the whole show together. MacKie is downright plucky as Polly and unleashes a theatre filling contralto voice. The two dance together at least twice and demonstrate a real chemistry (take that, Ryan and Emma).
They are backed up by a who's who of local musical performers that includes Susan Gilmour as Bobby's properly snooty mother and Rachel Bowron in the classically funny role of Bobby's ex-girlfriend – a New York sophisticate who comes hilariously unglued while falling for a local cowboy. The cast is large (22) and includes such local favourites as Jesse Gervais and Sheldon Elter. Citadel favourite John Ullyatt, playing an impresario who's strictly from Hungary, performs a show-stopping comic dance duet with MacDonald-Smith in What Causes That?
The great Gershwin tunes include Bidin' My Time, Shall We Dance?, Someone To Watch Over Me, Embraceable You, I Got Rhythm and They Can't Take That Away From Me.
In the pit, Don Horsburgh leads an ace 14 piece band with his usual supportive musicality, and Cory Sincennes' set is as simple and atmospheric as his costumes are ornate, 1930s time sensitive and just made for Technicolour.
Photos by David Cooper