MUSIC PREVIEW: Jaunty Plume array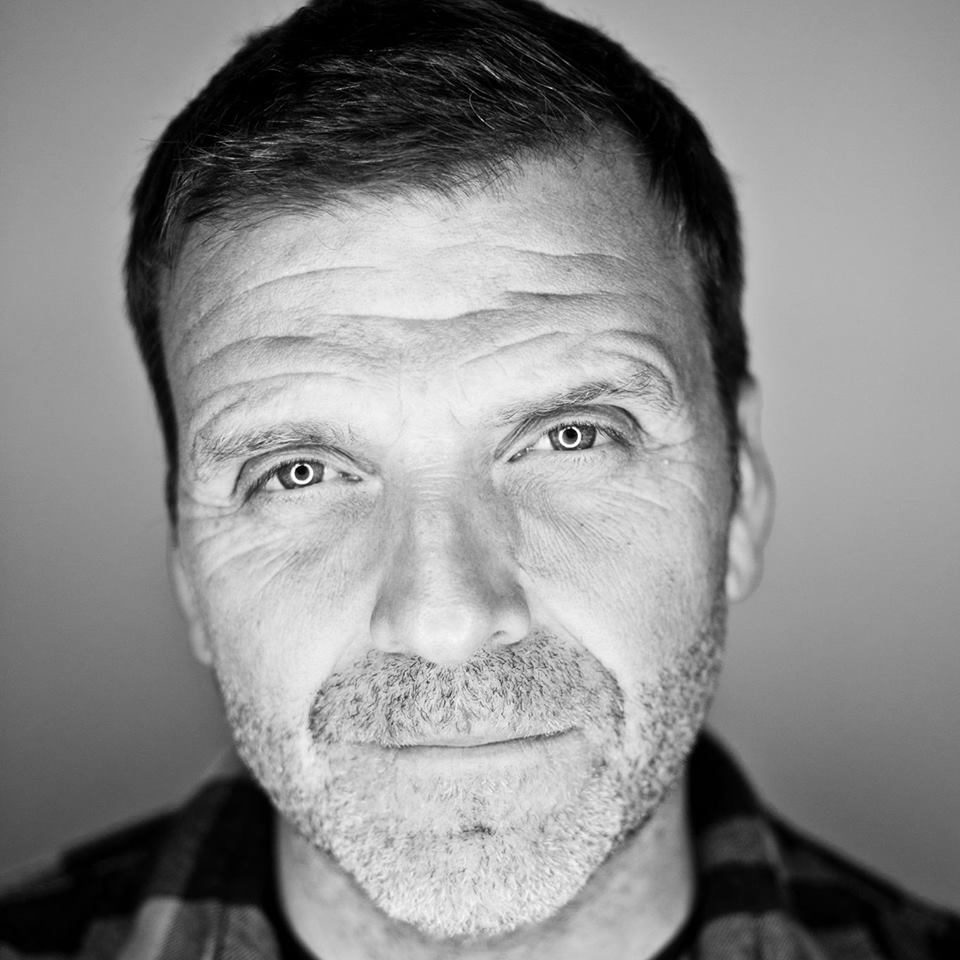 The Prodigal Son returns! After a long sojourn in Nashville, Mike Plume has moved back to Edmonton. He's from Bonnyville, actually, but close enough for rock 'n' roll.
At the Almanac Saturday night, the singer-songwriter has been keeping a fairly low profile since he and his family moved back last summer.
Why?
"Trump," he explains.
It's just a joke. "I'm very happy to be North of the 49th Parallel," Plume says. "That's not anything to do with politics. The longer I lived in the United States, the more Canadian I realized I was."
It was an eventful few years. After touring relentlessly around Canada under his own name until the dawn of the new millennium, Plume was signed to a series of publishing deals in Nashville. In other words, he was paid to write songs for country artists. Somewhere in there he got a gig as the host of the reality show Mississippi Snake Grabbers – which ran for two seasons on CMT and is exactly what it says. So fans at home got to see this Alberta musician standing waist deep in swampwater trying to locate dangerous reptiles with a bunch of rednecks. As Plume's 10-year-green card came up for renewal, his last publishing deal also came to an end – and sadly he didn't have any huge hits with Alan Jackson to show for it. So the Plumes made the move.
"I missed the paycheque, but I didn't miss the rest of it: Trying to figure out what people are looking for to record," he says. "I never cracked that code. I have a lot of friends that cracked that code and did well. And I never had that luck."
Maybe it's because he saved the best songs for himself?
Hear for yourself. Tickets to the show are $20 in advance.
Thursday 15
Mother Mother – The band so nice they named it twice returns to Edmonton (after a private show at the Needle in December). This time it's in ye olde rock barn, the Shaw Conference Centre, touring behind their new album, No Culture. It has been said that this mysterious Vancouver band sounds like an unholy cross between Talking Heads, Pink Floyd and the B-52, and is known for some of the most unusual songs to become hits on pop radio, rich in musical and lyrical nuances you don't hear every day. Opening the show is a new American act getting a "buzz" – K-Flay, whose song Blood in the Cut can be found in uncomfortable quarters together with Mother Mother on pop and alternative rock radio across the nation. Also on the bill is the band Beach Season at 6:30 pm. Advance tickets $39.50.
Five Alarm Funk – Where might the members of Mother Mother want to hang out after their gig? If there's time. This show at the Needle Vinyl Tavern would of course be the natural – featuring an octet of fellow Vancouverites who seriously live up to their name with furiously blatting horns, pounding percussion and an outrageous live show. 7 pm, $20 advance
Friday 16
Rose Cousins – This Juno Award-winning P.E.I. singer-songwriter with the soulful voice and songs to match has a new album to tour across Canada, Natural Conclusion. Arden Theatre, 7:30 pm, $35 advance
Tiga – One of the biggest DJs in DJ-dom will be spinning his unusual, globally-influenced dance tracks at 9910 on this night, showcasing music from the Montreal artist's latest album, No Fantasy Required, among more from records and remixes dsting back to 2006. He even did a remake of Corey Hart's Sunglasses at Night, and how as a good Canadian can you not love that? With Dusty Grooves, and Viet and Lost Endings. 9 pm, advance tickets from $40
Saturday 18
Nêhiyawak – Now here's a band name that sticks out (the word means "Cree" in Cree) – and the band, too. It's droney traditional-meets-modern rock music with culturally relevant messages from a trio of First Nations musicians – from right here in Amiskwacîwâskahikan (Cree word for Edmonton). Imagine electric guitar with pow-wow drum. Hot off whatever has replaced presses is Nêhiyawak's debut EP, and they'll be playing a free show at the Empress Ale House this afternoon. Opening will be Conjvr at 4 pm. NO COVER
Hungry Hollow – So radio-friendly it humps your ears, this local rock quartet releases its new album with a show at the Forge. Kane Incognito and JJ Thomas open the show at 8 pm, $15 advance
Ashley MacIsaac – We were wondering what the heck was up with all these Celtic-type acts in town this weekend, and then realized, oh, yeah, it's St. Patrick's Day Weekend! Unpalatable shamrock shakes all around. Does green always have to be yucky mint? Can't it be yummy lime? Can we ditch the Irish stereotypes while we're at it? The people deserve better – and when it comes to colourful fiddlers, it doesn't get much better than Ashley MacIsaac, who's toned down his (allegedly) crazy personal life as he's toned up his musical game. Festival Place, 7:30 pm, tickets from $37 advance
The Real McKenzies – Ask a Scot what's under his kilt and he's likely to retort, "Ach, yer wife's lipstick, ya poncy git!" But wait a minute here: The Real McKenzies (on their 25th anniversary tour) are a riotously fun Vancouver band that combines punk rock with traditional Scottish influences – and isn't St. Paddy's Day supposed to be Irish? Close enough for rock 'n' roll, eh, laddies? No? Hey, put down that poleaxe! Arrgh … Opening the show will be The Isotopes. Starlite Room, 8 pm, $21 advance
Sunday 19
3 Doors Down – Oh dear, this is awkward. 3 Doors Down is one of the most well-known … check that fact: ONLY mainstream rock band to play Trump's inauguration (also on the bill was Toby Keith and Tony Orlando). They've been taking a bit of flack for it. Cuz yer either wit' us or agin' us, see? Screw the middle path! Best known for the 2000 hit Kryptonite and for not being Third Eye Blind or Three Days Grace, 3 Doors Down doesn't trumpet its political beliefs, but did also play the Republican convention in 2012, along with Kid Rock and Lynyrd Skynyrd. Rock fans might be surprised to learn this genre is shot through with right-leaning rockers – but seriously, who cares? Unless you're Neil Young, it's just music. River Cree Casino, 8 pm, tickets from $36.75 advance.