HISTORY: From Hawaii to hockey to Hollywood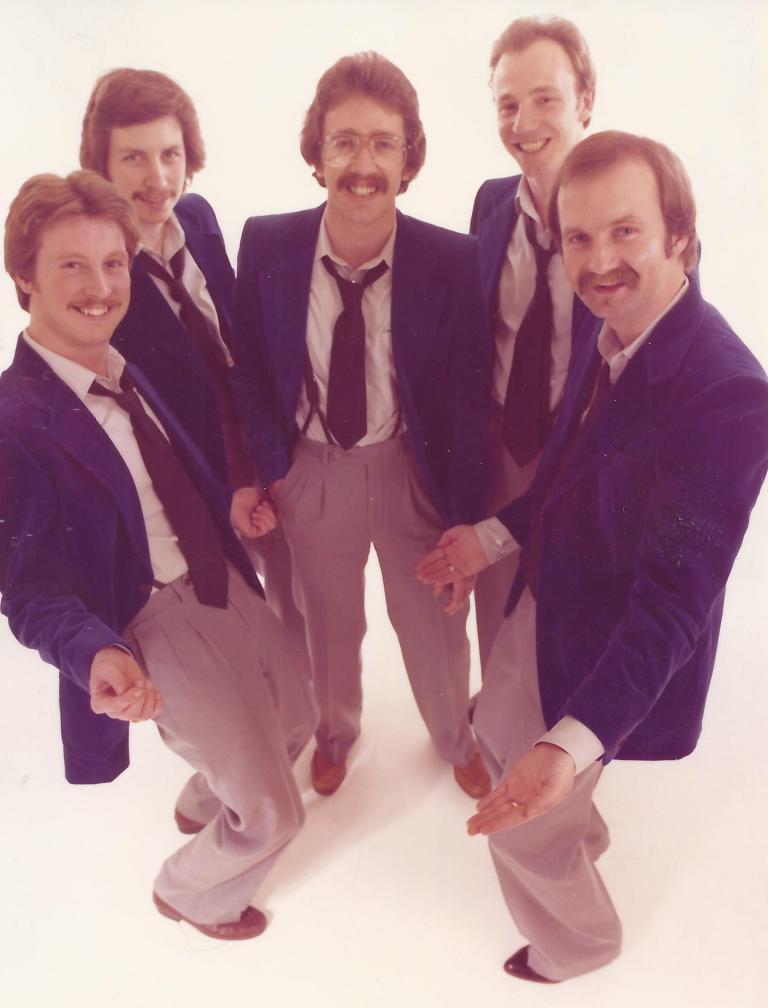 Get ready to feel super old, People of a Certain Age: The "Super Oldies" record label has reissued the self-titled 1980 album by the Edmonton band Footloose.
Meanwhile, the Wayne Gretzky statue has been uprooted from its original home at Northlands Coliseum after 28 years, and moved to the new Rogers Place arena.
It's no coincidence. These events are connected.
"If it wasn't for hockey …," says singer Tim Feehan (pictured, far left), leaving the rest of his thought unspoken in a recent phone interview.
Now 61 years old and a successful soundtrack producer in Los Angeles, Feehan wrote a song to mark the unveiling of the Gretzky statue in 1989. He performed it at the event, with the Mayor and members of the Oilers standing by. The title is ironic only in hindsight: Memories Will Last Forever.
Because he's a huge hockey fan and worked with Wayne Gretzky's old girlfriend Vicky Moss in the studio, Feehan became friends with several of the young Oilers during their rise to Stanley Cup glory. After the band's 1979 light rock anthem Leavin' For Maui became a top-10 Canadian hit, Footloose was swept into a social whirlwind of Gretzkyanic proportions. After gigs, or games, depending, they would all party up in the condo that Gretzky and Kevin Lowe shared on 117th Street and Jasper Avenue.
"Those were pretty wild days, I can tell you that," Feehan says, and that's all he's going to say. The bonding carried on in the workplace. "I remember Vicky would love this German sweet wine. What was it called? That's all the kids in my neighbourhood drank, especially the girls; Vicky would come to the studio with about 10 bottles of that stuff. Blue Nun or something? There was never any shortage of wine. And then Wayne would drop in, and I got to know him really well."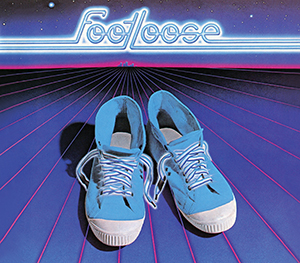 Another friend of Wayne is producer David Foster. He loved the Oilers, too. With projects that would come to include Celine Dion, Barbra Streisand and Josh Groban, Foster actually spent so much time seeing games in Edmonton during the '80s that he felt compelled to give something back to the community. In 1986, he sponsored a songwriting contest with the Alberta Recording Industry Association (ARIA), and the prize included studio time with Foster himself. Feehan, who by then had gone solo, won the contest, which led to Foster helping him get set up in Los Angeles.
The circle was complete.
"That all had to do with hockey," Feehan says.
The actual history of Footloose is short. They only had the one full-length album. The band formed in 1978, and broke up in 1984 – just in the nick of time to spare them the indignity of taking requests for the massive Kenny Loggins hit people think the band is named for.
They never even intended to be a real band. These were college friends trying to make a little money on the side. Show bands were all the rage in those days; they were all players and liked writing songs, so they donned matching suits and went to work. Between gigs, Feehan earned a degree in sociology at the U of A, and even tacked on an extra year so he could get out of having a day job a little longer, he says. But then Footloose came up with a hit of their own – the easy, breezy, string-laden, Chicago-esque, Air Supplyish Leavin' For Maui, which struck a chord not only in their frozen hometown but in Hawaii, where it was an even bigger hit. So they played in Hawaii, too – and that's where they met singer Vicky Moss.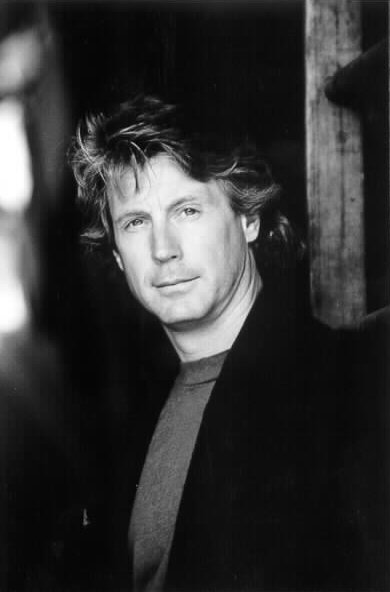 Footloose's ensuing success surely held Feehan in good stead within the Holy Circle of Hockey. If it wasn't for hockey, if they didn't have the hit, he might not have met Vicky, probably wouldn't have met Gretzky and therefore wouldn't have had such an "in" with one of the most successful producers in show business. Obviously it helped that Feehan has talent – in music and hockey. To this day, he plays shinny every Wednesday and Sunday nights in L.A. with stars like Cuba Gooding Jr. and Kiefer Sutherland. It's been a tradition at least since Gretzky got traded to the L.A. Kings in 1988 (causing an entire city to weep as one, and other city where ice does not form naturally to inexplicably fall in love with ice hockey) – of which Variety magazine wrote, "The hardest show biz connection to make is Sunday night hockey over at El Segundo."
Some 1980s artists admit they get a little embarrassed about their past – but not Tim Feehan, and certainly not for Leavin' for Maui, which meant so much to so many people.
"It's still the same feeling I got when I first heard it, on CFRN, I think it was," he says. "I damned near fell out of my chair. I could not believe that was my voice on the radio. I can hear that song now and the same feeling comes over me. No other song has ever done that."
Shawn Nagy, the Hollywood-based owner-operator of Super Oldies, says he'd been trying to put this project together since 2005. The Footloose album was recorded at Damon Studios in Edmonton, but the masters were misplaced after the death of producer Garry McDonell in 2010. The band's drummer Dwayne Feland died in 2012. Nagy finally managed to acquire the master tapes from the Provincial Archives of Alberta. Four previously unreleased bonus tracks were added, liner notes penned by original guitarist Terry Medd, and the Footloose album (in CD form only) is on sale now.
Top photo courtesy of Wanda Feland