PLAYBILL: A little Peter Pan in all of us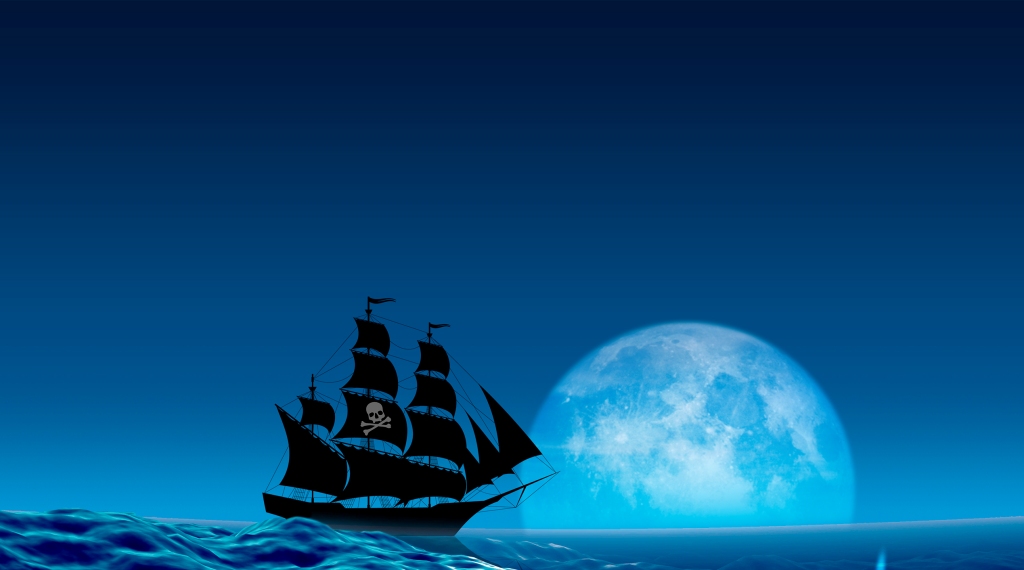 It's worth asking why there have been so many versions and adaptations of Peter Pan. Is it because that all of us, deep down inside, in our heart of hearts, have a secret desire to fly around while wearing green tights? Or is there something deeper?
Maybe it's because Peter Pan is a magical flying boy who never ages and who embodies the perfect freedom all humans yearn for. Also, he has access to this mysterious "Neverland," some sort of heavenly other world that isn't heaven but actually sounds more fun than heaven because you get to fight pirates, and also you never grow old. It obviously captured the imagination of Michael Jackson, along with millions, if not billions, of people. We can't get enough of Peter Pan.
And now a prequel of sorts is opening at the Citadel Theatre April 1, no fooling: Peter and the Starcatcher tells the tale of orphan boys who get shipped off to an evil island, are waylaid by an evil pirate who may or may not be the future Captain Hook, and introduced to a magical substance called "starstuff" whose power holds the very Earth in balance.
With a dozen actors playing more than 100 roles, a proper swashbuckling adventure ensues in a play with a lot of pedigree: a quintuple Tony award-winning work based on a best-selling novel. Peter and the Starcatcher plays in the Citadel's Maclab Theatre April 1-23.
Into the Woods
This award-winning musical by Stephen Sondheim and James Lapine is a frenetic fusion of almost every Grimm fairy tale that has since made into an animated feature by Disney: Cinderella, Jack and the Beanstalk, Snow White, Little Red Riding Hood, Rapunzel, you name it. Each of these characters has their own conflict, their own drama, and when they all get tangled together, the resulting conflict of conflicts is a riot all its own – and then of course it's set to music.
The musical got a big boost in 2014 when the feature film Into the Woods came out, and now it's being presented by the MacEwan University theatre program, playing until April 1 at the Theatre Lab (Room 189) on the West End campus.
Bright Burning
This new play about teens who break into a mansion to pay off a drug debt is one of the results of a three year Playwright in Residence stint at the U of A from two-time Governor General Award-winning playwright Colleen Murphy. Said to dramatize "the emotional cost of economic disparity to reveal the bottomless rage that often fuels the working poor," the world premiere of Bright Burning is being produced by the U of A's Studio Theatre at the Timms Centre for the Arts March 30-April 8.
Ken Ludwig's Baskerville: A Sherlock Holmes Mystery
Ken Ludwig strikes again – and this time there's a murder. Who done it? There will be no spoilers here. You'll have to see for yourself and experience this marvelous mysterious madcap night of mirthful mayhem at the Mayfield Dinner Theatre until April 2.
The Fall of the House of Atreus
Don't you think ancient Greeks were violent enough? Obviously not playwright Jessy Ardern – who imagines one of mythology's most murderous families as a clan of the undead! So of course it all turns into a comedy:
"Five generations of backstabbing, child-eating, and gruesome murder. Watch as Greek tragedy's most infamous family comes to life. And dies. And dies. And dies."
First produced at the 2016 Fringe festival, the play is back for full run in the Backstage Theatre of the ATB Financial Arts Barns until April 2.
frost flowers/RHIZOME 
Mile Zero Dance is presenting something just a little weird and different this weekend – and that's pretty normal from this troupe.
This show – nightly at Spazio Performativo (10816 95 Street) March 30-April 1 – features experimental choreographer Nancy Sandercock in an "innovative installation work," words which makes you wonder how much is art and how much is performance. Maybe a little of both. It's meant to explore "the psychological and material ecologies of the North."
Western Canada Fashion Week
In the same building where one may encounter a Greek zombie (see above) can be found Edmonton's annual celebration of all things fashion. Running until March 31 in the ATB Financial Arts Barns, Western Canadian Fashion Week is one of these events that cause some people to exclaim, "Western Canada has fashion?" But we do, and there is, and all things fashionable in our neck of the woods (also shoulders, torso, hips and legs), will be on display in nightly fashion shows from top designers local and international alike, interspersed with live entertainment and other fashionable goodies.