PLAYBILL: 9 Parts of Desire has many faces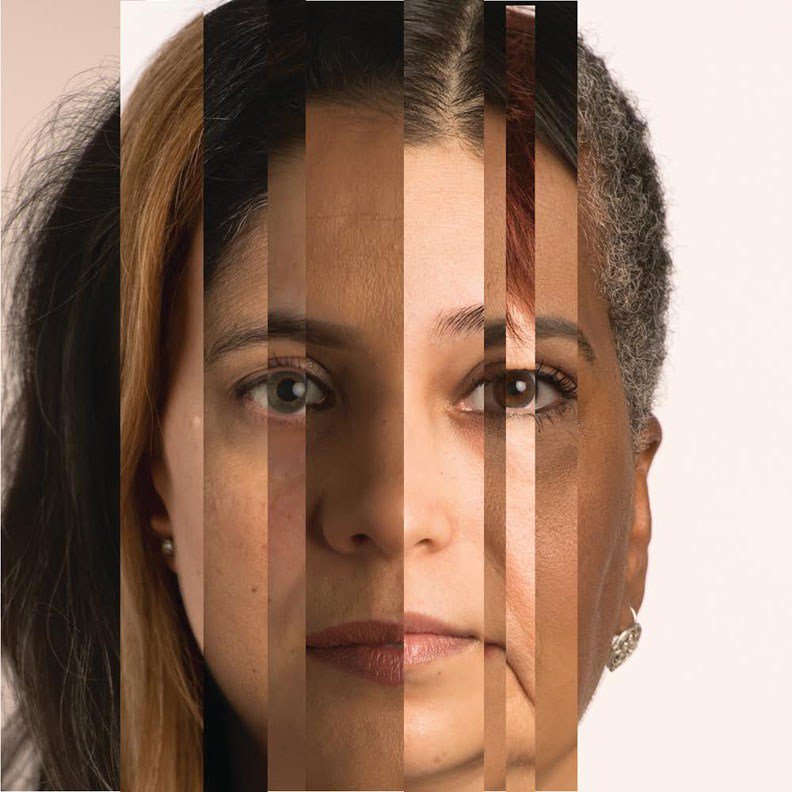 Nine very different Iraqi women lead lives as normal as they can manage in the years between the two Gulf wars – imagined by Heather Ruffo in her discussion-provoking play 9 Parts of Desire.
The playwright was inspired and disturbed by a trip to an art museum in Baghdad, and from extensive interviews with area women. In the ensuing off-Broadway hit – produced in Edmonton with nine different actors by the Maggie Tree theatre company at the Varscona Theatre April 6-15 – we meet a painter, a communist, a doctor, a little girl, a nomadic Bedouin woman and more, telling of their lives and struggles. The title comes from an ancient cleric's claim that God created sexual desire in 10 parts – and gave nine to the woman, leaving only one part for the man.
Let the discussion ensue.
Queen Milli of Galt
What we have here is an unusual love story between a man who wouldn't be king and a woman who would never be queen.
It might be a True Tale of the Weird: The man is none other than King Edward VIII, the shortest-reigning King of England who became the first Duke of Windsor in 1937 after he ran afoul of the moral code of the British monarchy when he wanted to marry a divorcee. The scandal! So instead of doing something drastic like beheading a bunch of wives or starting the Protestant Reformation, he just quit being king – apparently you can do that – and lived the rest of his life in luxury and privilege. In France. That's progress for you.
But perhaps he had other sexual dalliances beyond Wallis Simpson? Queen Milli of Galt tells the story of a woman from the humble community of Galt, Ontario who claims she was Edward's true wife. She had it carved on her tombstone even though she was still alive. So is she crazy? When and how did they hook up? How could anyone not know about this? A curious young journalist uncovers the mystery in this charming romantic comedy, on stage at the Walterdale Theatre April 5-15.
Kobzari
The Shumka Dancers are back – and this time they have a chorus of bandurists with them (the proper term for a group of bandurists is a "chorus"). The bandura is a big-ass zither-guitar type thing with up to 36 strings, and said to be the soul of Ukraine (though Filipinos may argue) – and it has a suitably big sound.
Kobzari – bards in Ukrainian – will be a celebration of the life of Taras Shevchenko, a multi-talented artist and writer who could be considered the Robbie Burns of Ukraine.
What Colin MacLean expects to be "a wonderful two days of song and dance" plays at the Jubilee Auditorium April 8-9.
Bonfire Festival
There's a great scene in Fantastic Mr. Fox where mean Mr. Bean interrupts his employees' jam session around a campfire. Petey (voiced by Jarvis Cocker of the band Pulp) is in the middle of a round of improvised scat singing.
"Doodle-dum diddle-die doddle-diddle doodle-dum!" he sings.
Mr. Bean says, "What are you singing, Petey?"
Abashed, Petey says, "I just kind of made it up as I went along, really."
Bean says, "Why, that's just weak songwriting! You wrote a bad song, Petey!" And he flicks his lit cigarette at him.
Is this the attitude of the serious theatre community towards improv? Will discussion ensue anew? Even Edmonton's famous Mark Meer admits making it up as you go along is far less work than acting in a scripted play. And yet he's one of the best improvisers in the business. He – and his peers – can make pure magic on stage.
Improv is clearly an entirely separate art form than "serious theatre," ephemeral, in the moment, different every time. Even when it fails, it's funny – almost especially when it fails.
Meer is just one of dozens of performers in this festival of improv comedy in all imaginable forms and games happening Thursday through Sunday at the Citadel Theatre.
Peter and the Starcatcher
Fans of Peter Pan – and that would be any of us who long to fly free in form-fitting tights – won't want to miss this "prequel" at the Citadel Theatre until April 23. It's a right proper swashbuckling adventure about orphan boys shipped off to an evil island, setting the stage for the so-called "Lost Boys" to come. Based on the best-selling novel, the play won five Tony awards – and unlike some of the material on local stages this week, it's suitable for children.
Bright Burning
This new play about teens who break into a mansion to pay off a drug debt is one of the results of a three year Playwright in Residence stint at the U of A from two-time Governor General Award-winning playwright Colleen Murphy. Said to dramatize "the emotional cost of economic disparity to reveal the bottomless rage that often fuels the working poor," the world premiere of Bright Burning is being produced by the U of A's Studio Theatre at the Timms Centre for the Arts until April 8.