Review of the Cat Cafe: HISSSSSSSSS!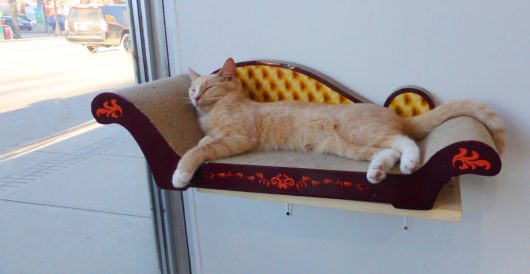 FULL DISCLAWSURE: I grew up in a cat house. The rotating clowder of strays my mother took in numbered up to 16. I'd left home by this point, and moved in with a girl who had a cat. Then we split up and she moved out, and I kept the cat until it died. Another girlfriend adopted two cats, and when she left the country, I also got full custody. A few years later, I met (and married) a woman who also had two cats. So we had four cats. Plus a dog. And two kids.
So I wasn't as excited as some people are about the new Cat Cafe on Whyte Avenue – the only one in Edmonton.
On a recent evening, a steady line-up of well-dressed hipsters had paid $15 for the privilege of spending an hour drinking coffee in the company of adorable kitties who couldn't care less who was pestering them for attention or feeding them kibbles. Of course they don't care. They're cats.
Some of the humans, meanwhile, acted as though they'd never seen a cat before, as if cats were some exotic endangered species.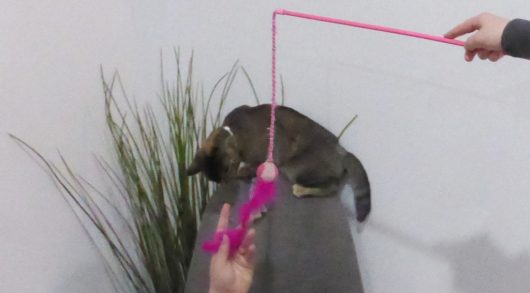 You aren't allowed to actually pick up the animals – after having signed a waiver promising not to sue if you get bitten or scratched. So all of us just sat around in the cat-atorium waving feathered sticks around, proffering cat treats and making kissy noises, hoping one of them might sit on your lap. None of them did. I got scratched and bitten instead. Cats don't react to belly rubs the way dogs do.
Some of the younger kitties played disinterestedly with all the variously waving cat toys that fluttered their way, and gobbled all the treats that were offered. Some of the older animals were clearly fed up: Oy, again with the mouse on a string?! Most of the cats ignored the people completely, and merely put up with being stroked. They had more important things to do, such as licking themselves, or taking a nap.
As for the smell, it wasn't enough to put you off your complimentary Catte Meowcha. The litter boxes – eight in all – were in another room accessible only by cat door, and off limits to customers.
You only get an hour with the cats before you're told to leave, and to wash your hands. It all adds up to a surreal experience for the cat lover: The line-up, security (two doors, plus a gate), hand sticker, the waiver, the rules, the time limit. Go to some places in Europe and every cafe is a cat cafe. But this isn't Europe. It's Edmonton. We have laws about cats.
They're all cute, of course: Little Fluffy and Mittens, a kitten with a messed up tail, Itchy, the mischievous Scratchy … I didn't actually catch their names. But all the cats are available for adoption, provided through the SAFE (Save Animals from Euthanasia) organization. Since opening on March 30, the Cat Cafe on Whyte has placed five cats in new homes, and is taking reservations to the end of April.
Now all I have to do is pray for the strength to resist the inevitable question for the foreseeable future: "Can we keep him?"