PLAYBILL: Superstar rises at Mayfield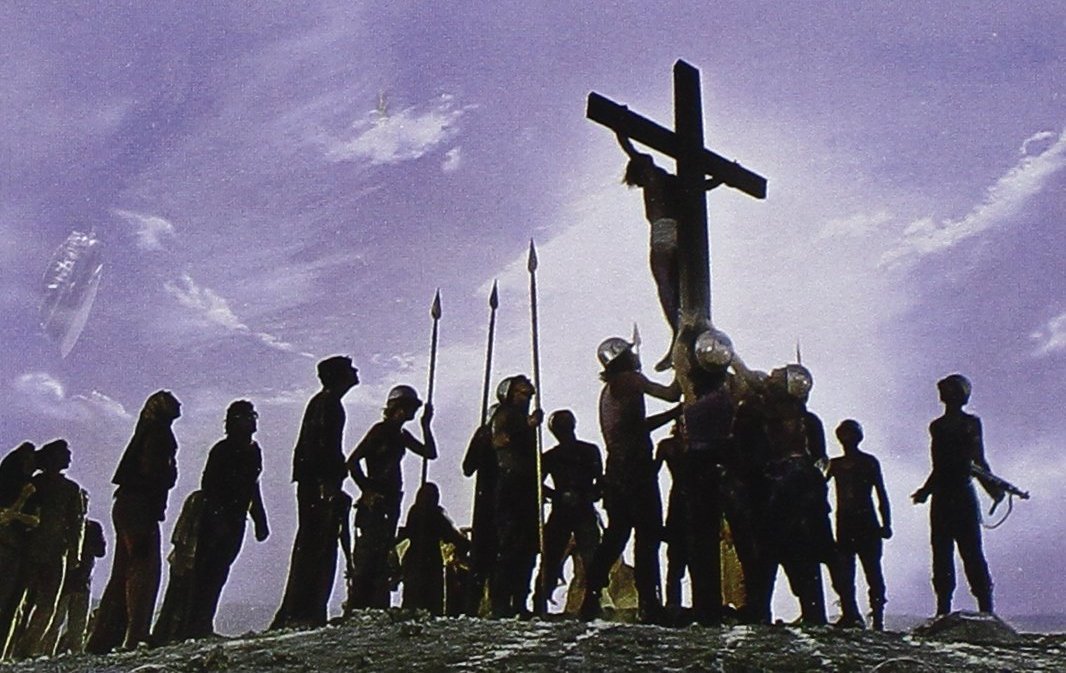 Jesus Christ Superstar is the best musical Andrew Lloyd Webber has ever made. FACT.
Oh, you don't want to argue around this time of year, when in some households the annual screening of the 1973 feature film starring dreamy Ted Neeley is as close to religion as they're going to get all year – and that includes Christmas. By the way, what's so good about Good Friday, anyway? Isn't that the day Christ was crucified? Not so good for Him. And then He rose on Easter Sunday so all the good little boys and girls could get a candy holiday with a visit from the Easter Bunny? He's obviously in cahoots with the Tooth Fairy. The Easter Bunny, not Jesus. So confusing.
Jesus Christ Superstar clears it right up: a rock 'n' roll passion play with wonderful music and one heck of a dramatic story. Greatest story ever told, some say.
And now you can see it live, on stage at the Mayfield Dinner Theatre April 11-June 11.
Insert Last Supper joke here.
Terminus
Up for something different? This "Irish metaphysical odyssey" playing April 13-23 at the PCL Studio Theatre in the Arts Barns and directed by Jim Guedo is said to be a hard-hitting urban tale that combines "the fantastic, gothic horror, cartoon violence, and human pathos" in a "dark quest" through Dublin.
A quest for what? Perhaps the answer will be found in this series of three "overlapping monologues written in complex rhyming patterns." Or perhaps not. Do we always have to have answers in theatre? Short answer: No.
Peter and the Starcatcher
Fans of Peter Pan – and that would be any of us who long to fly free in form-fitting tights – won't want to miss this highly entertaining "prequel" at the Citadel Theatre until April 23. It's an inventively-staged, well-acted and right proper swashbuckling adventure about orphan boys shipped off to an evil island, setting the stage for the so-called "Lost Boys" to come.
9 Parts of Desire
In this empowering play by Heather Ruffo, we meet nine different Iraqi women telling their remarkable stories of survival in a war zone: a painter, a communist, a doctor, a little girl, a nomadic Bedouin woman and more. The title comes from an ancient cleric's claim that God created sexual desire in 10 parts – and gave nine to the woman, leaving only one part for the man. That God – He's such a trickster.
9 Parts of Desire is produced by the Maggie Tree theatre company at the Varscona Theatre until April 15.
Queen Milli of Galt
It's a clandestine affair between a man who wouldn't be king and a woman who would never be queen – so secret that maybe only one person alive knows about it. At the Walterdale Theatre until April 15, Queen Milli of Galt tells the story of a woman who claims she was the Edward the Duke of Windsor's true wife. She had it carved on her tombstone even though she was still alive. A curious young journalist knocks on her door in Galt, Ontario to uncover the mystery in this charming romantic comedy.
La Raccourcie
Fret not, mon frère (all the French we know). While this drama about a father and a long-lost son (maybe it's the other way around) is performed entirely in French, it will be presented with English surtitles, like they have at the opera or subtitles in foreign films. The title translates through Google as "The Shortened" – so maybe something has been lost in translation. Remember: Answers aren't everything.
Presented by L'Unithéâtre, La Raccourcie plays until April 15 at La Cite Francophone.