MUSIC PREVIEW: John Mayer's split personality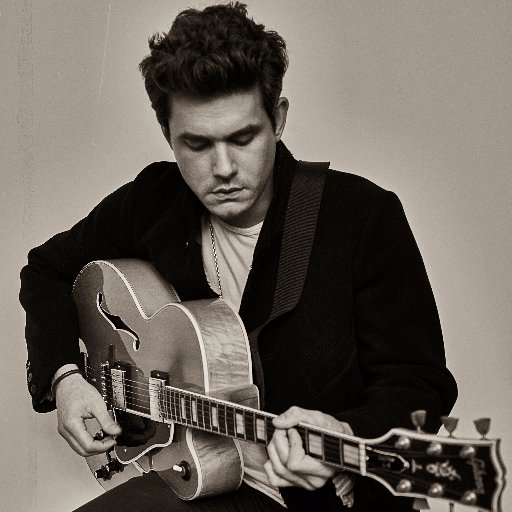 We all know John Mayer has a gift for writing beautiful, heartfelt pop songs to make strong men weep.
That's why he's famous.
We know that he likes to say outrageous things to reporters from time to time. That also makes him famous. Romantic involvements with women like Jessica Simpson, Katy Perry and Taylor Swift don't hurt, either.
But did you also know he's an amazing guitarist who loves the blues? That's not why he's famous.
So what does one do with all this talent?
Mayer plays Monday, April 17 at Rogers Place, on tour behind his latest album, a double: The Search for Everything (Wave One and Wave Two). Fans can expect to hear the mellow new single, Love on the Weekend, along with the low-key smash hits of his past like No Such Thing, Daughters, and Heartbreak Warfare, which as mentioned can cause listeners to verklempt from an overload of poignant emotion.
You may also hear a good deal of the blues, along with some extended guitar solos on same. In his concert here in 2010 at Rexall Place, Mayer seemed to struggle with presenting both sides of his personality. It was almost like two different shows in the same space and time – the adult contemporary goldsmith, the smokin' bluesman, never the Shania Twain shall meet. Based on recent reviews for the latest tour, it's apparently still the case. "He's caught between being James Taylor and Robert Cray," said one critic.
Of course there are worse people to be caught between.
Opening the show at 7:30 pm is the trio LANY. Advance tickets from $39.
Thursday 13
Sum 41 – From the "Back from the Brink" files comes this Canadian punk institution, whose frontman Deryck Whibley nearly died from alcohol abuse. Fortunately in fit fighting form now, he leads his band for a tour supporting their new album, 13 Voices. Like their American cousins in Green Day, Sum 41 has matured since the snot-nosed party daze of their rebellious youth. Makes sense. Their debut, All Killer, No Filler was released 21 years ago. Way to make us feel old, man. Also on the bill at the annual "Thaw at the Shaw" at the Shaw Conference Centre will be Papa Roach, Danko Jones and Bleeker. 6 pm, $55 advance
Nuela Charles – It's been a good year, or two, for female solo acts from Edmonton. First Ruth B, and now this local singer has hit the green on her second shot: The hit single Crumbling Down, from her slick 2016 album, The Grand Hustle. On this night she sings in the intimate environment of the Needle Vinyl Tavern, with the openers Ann Vriend and Darren Frank. 9 pm, $12 advance
Betrayers – Gloomy yet upbeat surfy goodness abounds on deep-ass clean vibrato guitar sounds through an old-fashioned spring reverb in this local retro-throwback rock band, releasing its second album – on vinyl LP (no other format would do) – 12 Songs to Haunt You, at 9910. Opening will be Marlaena Moore and The Archaics. $15 at the door.
Friday 14
Northern Lights Music Festival – It's a busy weekend at the old Shaw Rockin Barn, and on this night it turns from Thaw to Rave with this festival of trance and other variations in the bottomless rabbithole that is electronic dance music. The British DJ trio Above & Beyond, B.C.'s Excision and at least a dozen more acts will spin their jams over two nights (also Saturday). Tickets $100 per night, $150 for both, VIP available. Starts at 8 pm nightly.
Striker – Someone – SOMEONE – has to carry the torch of the grand old Hollywood heavy metal sound that's spread around the world, rich in consonance, double shredding guitars, occasionally spandex and big hair, and plenty of good fun all around. Still going strong after almost 10 years, Striker will play its album release party for its fourth studio record Stand in the Fire, at the Starlite Room. Ravenous, and the Tylor Dory Trio will open at 8 pm. $15-$20 advance
The Body Politic – Quite a band of contrasts is this one: an art-metal outfit from Nanaimo, B.C. as likely to crush you with its furious death thunder as stroke you gently with their lovely consonance – consonance, we say! – sometimes in the same song! With Shark Infested Daughters, Corvus the Crow, Among the Shattered, and Forever Frost. Mercury Room, 8 pm, $15 advance
Saturday 15
Rebecca Lappa – Last we checked, this prolific local singer-songwriter was only 19 years old – yet has written more than 200 songs, released two albums, two EPs, written three original folk operas, and won three major awards, including a Canadian Folk Music Award last year. Catch her free while you can, as they say: Black Dog Freehouse, 4 pm, NO COVER
Owls by Nature – What's with all the vinyl?! Doesn't anybody release CDs anymore? (Insert sound of lonely wind here.)  Well, what was old is new again, and it appears vinyl will never go out of style again. It had better not. This Edmonton folk-rock group with pop tendencies releases its new long-player, The Forgotten and the Brave, with a show at the Needle Vinyl Tavern. Hey, they don't call it the Needle CD Tavern. The warm-up acts are Worst Days Down, and Kane Incognito. 8 pm, $10 advance