Rock opera dares to suggest Jesus human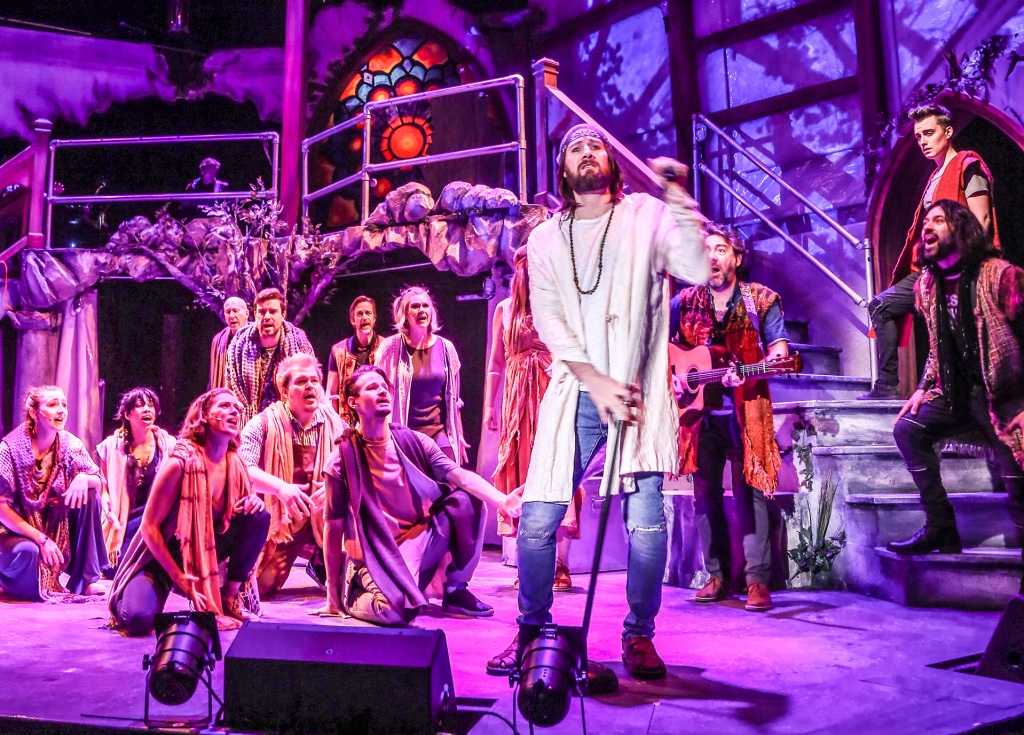 When Jesus Christ Superstar was released in 1970, it was condemned by many Christian groups because it dared to suggest that Christ was human and Judas was a tragic figure.
At the time, lyricist Tim Rice observed, "It happens that we don't see Christ as God, but simply the right man at the right time at the right place."
On my CBC morning radio show back then, we played Herod's Song, in which the Roman puppet taunts Christ just before his Crucifixion: "Prove to me that you're no fool – walk across my swimming pool." We spent a good deal of the rest of the week fending off good Christians demanding that heretical abomination never be played again.
But with the almost universal acclaim the rock opera generated, a year or so later many of these same churches were mounting modified versions of Jesus Christ Superstar in their basements – recognizing the heartfelt, even reverent, attitude that Andrew Lloyd Webber and Tim Rice brought to their retelling of the age old story. And why not? Even Matthew, Mark, Luke and John don't agree on exactly what happened.
When the Mayfield Dinner Theatre first produced the show in 1997 (starring Alfie Zappacosta as Jesus), there were no horrified Christians running for the exits. Now, 23 years later, it's back for a fresh run at the Mayfield until June 11.
One can appreciate Rice's efforts to update the story, but many of his adolescent lyrical efforts to appear anachronistic and hip still grate after 47 years – "Hey J.C. You're all right by me!" – but musically, Superstar is Andrew Lloyd Webber at his infectiously melodic best.
For its new incarnation, the Mayfield has chosen Kate Ryan to direct the large, complex production. Good choice. Ryan has a background in musical theatre that goes back to the days when she and her sister Bridget (of TV fame), as very little kids, sang a killer version of Why Did I Ever Leave Ohio? from My Sister Eileen. In recent years she has distinguished herself and Plain Jane theatre company by mounting a series of well received small musicals. Here she shows that the same smarts that gave us The Bells Are Ringing and this year's Ah, Romance can be marshaled in the service of a mammoth production (or as mammoth as the Mayfield can accommodate).
Skillfully juggling both concert and musical drama, Ryan recognizes that the power of the show lies as much in the human story as in the big production numbers and epic themes. At the centre is the conflicted Judas who turns against his best friend when he sees Christ veering away from his gentle human origins – "No talk of God then – we called you a man!" – and the equally conflicted Christ who can see his painful and lonely death on the cross inexorably looming before him. "My God, My God, why have you forsaken me?" Ryan has paced the show at great speed – the entire evening flies by.
Brad Wiebe is a most appealing Jesus, plumbing his anguish and yearning in a lustrous, clear voice – finally hurling a challenge at his silent Father: "Watch me die!" he screams to the heavens.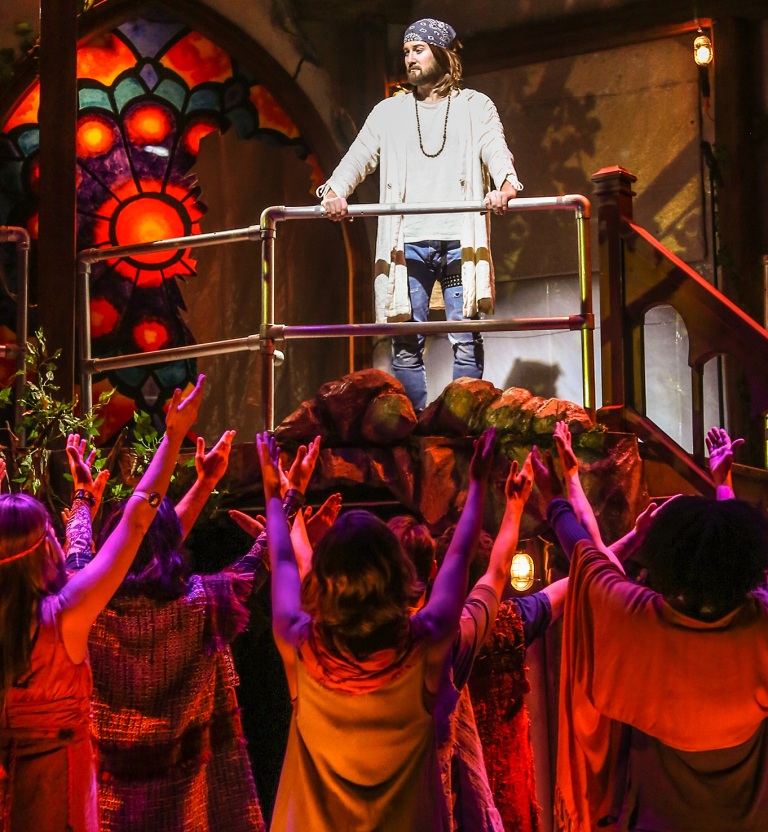 Pamela Gordon returns to the Mayfield as Mary Magdalene. My, this performer gets all the great songs and you'll see why when she fervently delivers the big hit of the show I Don't Know How to Love Him in a voice graceful enough to summon forth the choirs of heaven. Robert Markus, with masterful singing and intense acting, delivers a Judas haunted by the knowledge that he is the unwilling agent of a centuries old prophecy. Larry Mannell's Prefect of Rome, Pontius Pilate, is imposing yet resistant and strangely understanding as he extorts Christ to recant, and when he doesn't, the Governor regrettably sends him to his death: "I find no evil. This man is harmless." Corben Kushneryk stops the show with his gleeful, preening, vaudevillian Herod. Vance Avery displays his amazing range, powerful voice and a strong stage presence as Caiaphas.
The entire cast (18 strong) sings with hall-filling vigour displaying an array of powerful rock voices. They also move well, with choreography by Laura Krewski.
In the second act Ryan vaults her direction to new heights as she adds a screen which she fills with views of the Crucifixion through the ages and which culminates in a powerful climax as Christ dies and the stage bursts into flame (effects and set design by T. Erin Gruber, lighting by Leigh Ann Vardy).
Musical director Van Wilmott's five piece band manages to sound like a finely tuned symphony orchestra.
Whether you believe or not, this ardent and lucid retelling of the passion of Christ is a theatrical experience not to be missed.
Photos by Ed Ellis