REVIEW: John Mayer no one trick pony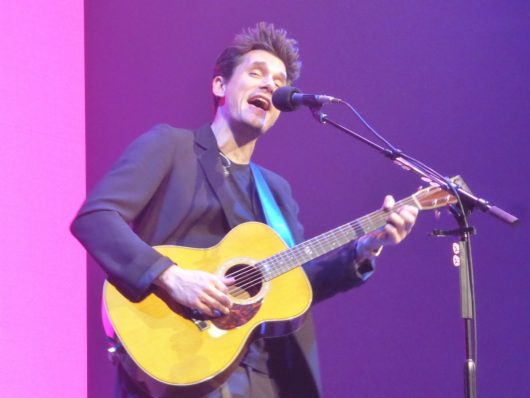 John Mayer has turned self-indulgence into an art form.
This is the whole point of being a rock star, isn't it? To "indulge yourself." It's one of the seven deadly virtues of rock 'n' roll.
Self indulgence is not necessarily a bad thing. It only means that you will do only what you love to do, avoiding what you hate – say, for instance, playing the same godforsaken hits the same way night after night, like robots. But when you focus on your own desires and do what you love, you might get good at it, and that translates to the audience, who will then also love what you do, and then you feed off that love and love it even more, and so on. In short, there's a lot of love. We're talking about music.
So there's the good side of "self-indulgence," a charge leveled at many a great musician. John Mayer may be many things. He IS many things: He's a guitarist, he's a popsmith, he's a balladeer, he's a bluesman, he's a James Tayloriffic, Bob Segerish, Hendrixy, Dave Matthewsian, unshaven ball of talent. But he is a great musician.
He made that perfectly clear at the show in Edmonton Monday night. He took a guitar solo in EVERY song. Guitar face is always a good sign.
"Nice room," Mayer said in a break, looking around a nearly sold-out Rogers Place. The people poured out their love.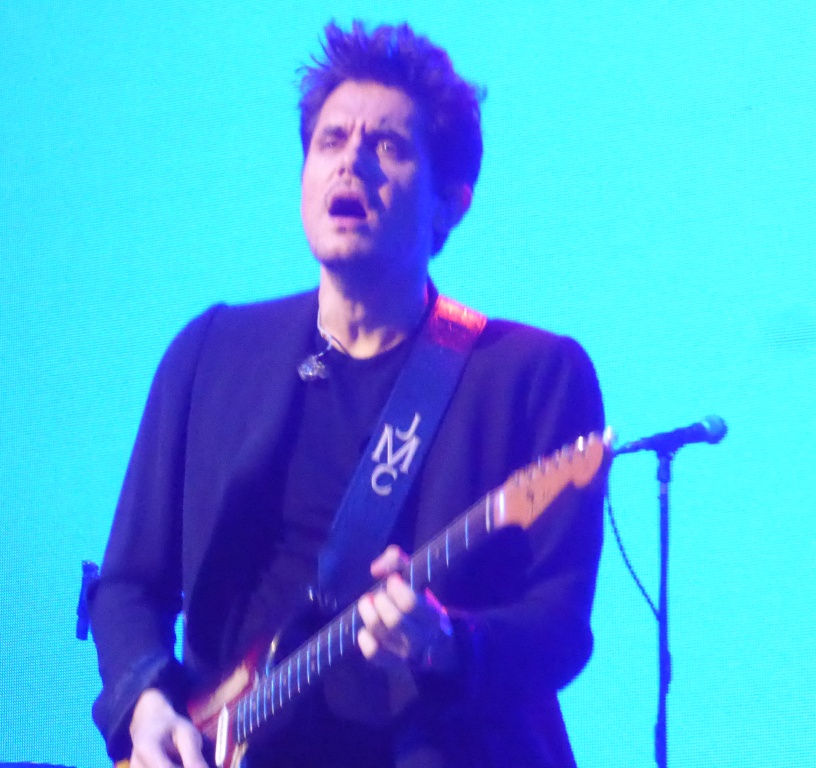 It was a nice room for the eclectic and mostly excellent show he and his elite band of road warriors delivered – mostly because it wasn't like most concerts. Off the top: real musicians, guys like drummer Steve Jordan and bassist Pino Palladino (because a real musician knows the most important members of the band are the bassist and drummer). They didn't use tracks. They didn't need to (or if I'm wrong and there were, they're DEAD to me). They sounded good together, seriously evoking various giants of American rock, from Hendrix on the heavy side to James Taylor on the lighter, no lesser side.
Mayer solved the problem of being seen as a conflicted artist with too many interests for his own good. He broke the show into four acts. "Chapter 1" was with the full band as the laid-back troubadour that brought him to fame, though heavy on guitar solos and new material in his new double album The Search For Everything (Wave One and Wave Two).
Next came the solo artist: Mind blowing skills on the 12-string acoustic and other guitars. He knocked off his tear-jerking hit Daughters this way, with a nice little shakey egg accompaniment from Jordan. Beautiful.
Mayer got his ya-yas out in the "Trio" chapter of the story: With Jordan and Palladino in a down 'n' dirty blues band that Mayer would probably be touring in if he hadn't become famous. It was a short yet convincing set, more scorching solos from Mayer, held down by the rock solid groove of the aforementioned rather good rhythm section. It was weird seeing people you imagine wouldn't be caught dead at a blues bar cheering wildly as Mayer and his guys played what sounded like a generic jam in the key if "E." He sang, "Every day I get the blues!"
What Mayer lacks in bonafide blues shouting abilities, he makes up for in guitar skills, as mentioned.
The next title card said "Full Band (Reprise)" for the fourth act: Were they going to play the same songs again? Nope, it was a couple of anticipated hits – so many left out – with some more new songs, and more than enough stellar musicianship to prove one thing if it even needs to be proven anymore: John Mayer is no one-trick pony.