MUSIC PREVIEW: Downtown Mr. Browne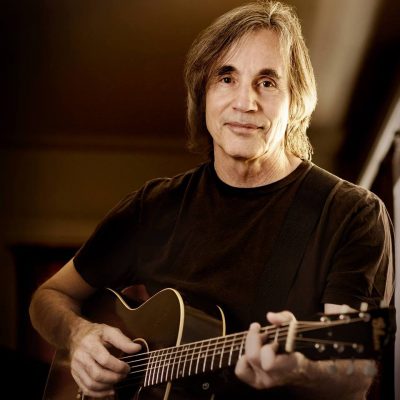 Jackson Browne has turned his early success into an epic career now spanning six decades and 14 studio albums. The most recent of those, 2014's Standing In the Breach, still, after all these years, found its way to No. 15 on the US chart.
Playing Monday night at the Winspear Centre, Browne originally came to prominence in the 1970s and 1980s on the back of such songs as Doctor My Eyes (his first top 10 hit in Canada and the USA), Somebody's Baby, and Running On Empty. He was inducted into the Rock and Roll Hall Of Fame back in 2004, and continues to work mightily for a number of charities that are near and dear to the legendary singer-songwriter's heart. In fact, one dollar from every ticket sold to his show in Edmonton will go to charity. Tickets to the 7:30 pm concert – with Greg Leisz on the "Somewhat Acoustic" tour – are $79 and up, BUY.
Friday 21
Tom Olsen and the Wreckage – This Calgary based alt-country outfit is celebrating the release of their sophomore album with a provincial tour. HeartAcres is also on the bill. Almanac, 7 pm, $15. BUY
READ: Tom Olsen from a life in politics
Tgera – This progressive rock quartet out of Edmonton released their debut EP about a year ago after forming in 2014, and are hoping to head back into the studio very soon to record a follow-up. Slant Six, Wicker Monkey, and King's Gambit also perform. The Forge, 8 pm, $10. BUY
The Middle Coast – This indie band hails from – where else given the name – Brandon, Manitoba. The trio is in the midst of an album release tour, which covers all three prairie provinces as well as includes a couple of dates in Toronto. Abbey Rodeo and Will Coles also perform. Mercury Room, 8 pm, $10. BUY
Saturday 22
Maria Dunn – Recent winner of the $8,000 Edmonton Music Prize, this Scottish born singer-songwriter studied classical piano as a child, then when at our University Of Alberta started a folk music program on CJSR that she continued for twelve years. She has six full-length albums to her credit, including 2001's Juno nominated For A Song, and last year's also Juno-nominated Gathering. Parkview Community Centre, 7 pm, $25. BUY
READ: Maria Dunn tells stories of others as if they were her own
Sunday 23
DRI – This crossover act out of Houston currently features two of its founding members from back in 1982, vocalist Kurt Brecht and guitarist Spike Cassidy. Dirty Rotten Imbeciles are considered major pioneers of the "crossover thrash" scene, which was a seminal influence on the current thrash metal scene. The band recorded seven studio albums in the 1980s and 1990s, and an EP of new material, titled But Wait … There's More!, in June of last year. Union Hall, 7 pm, $25. BUY