MUSIC PREVIEW: Rock (and rap) Against Racism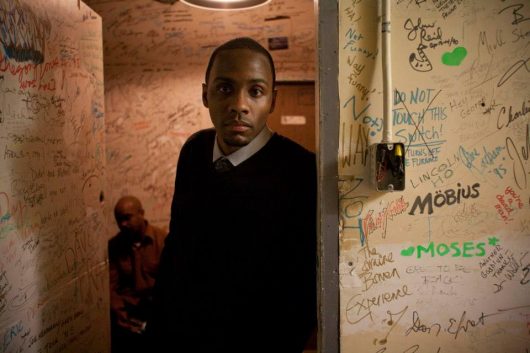 "I love and treasure individuals as I meet them; I loath or despise the groups they identify or belong to," said the late George Carlin – and he may have been onto something there.
In other, gentler words (Carlin was a bit of a grump), if you judge people one by one, and truly don't care about their colour (or sex or religion or whatever), then you just might avoid the perils of racism – which is the theme of this weekend's key event: "Rock Against Racism" at The Forge on Friday.
It's not strictly rock, per se, but the bill is diverse. It's worth quoting a recent Vice article about the headliner Arlo Maverick: "Edmonton: a city with concrete buildings inspired by the communist aesthetic of the Soviet Bloc, winters that rival those in Westeros and armies of gas-guzzling trucks equipped with steel testicles hanging off their bumpers. Yet, in the midst of these stereotypes lies a growing hip-hop scene spearheaded by Arlo Maverick."
That's just flat out wrong – and the Vice writer is guilty of the most heinous sort of Edmontonism – except for the winters, and of course Arlo Maverick (aka Marlon Wilson), who's made music around here for more than a decade with his group Politic Live, and as a solo artist remains a stalwart champion of the local scene. His solo debut in 2016 is called Maybe Tomorrow.
Then we have the band called GRAY, a local soul sextet that has an aura of MacEwanic slickness about them. They're working on their debut record. Also on the bill is Hungry Hollow, more of a straight ahead radio friendly rootsy kinda rock band. And rounding it out is Tzadeka, a female rapper who's part of a quirky Edmonton cabal of alternative hip hop artists on the "Little Whore" record label. She incorporates lots of eclectic styles in her uplifting messages.
So yeah, can we not care about race while celebrating diversity? Doesn't sound that hard. That would take care of the whole "cultural appropriation" problem, too.
The show is a benefit for iHuman, a charitable group that helps struggling youth in Edmonton. Show at 8 pm, tickets are $10 at the door.
Thursday 27
B.A. Johnson – He looks like a longshoreman, he's got a voice that could give Tom Waits nodes, he plays a Casio keyboard, and he growls out songs revealing an obsession with food: Ham Jam, Deep Fryer in My Bedroom, Drivethru Beef, and other topics, like Jesus is from Hamilton and My Heart is a Blinking Nintendo. Hard to know what to make of B.A. Johnson: Part troubadour, part novelty, part outrageous satirical performance artist. Draw your own conclusions. He's at the Buckingham on this night, with opener Dead Fibres. 8 pm, $10 advance
Friday 28
Library Voices – Not so quiet like their name, yet certainly not too loud on the general spectrum of loudness, this boppy indie band from Regina is bringing its "mid-fi" sound to the Almanac. With Surf Dads, 9 pm, $15 advance
Boogie Patrol – Where would we be without the Boogie Patrol? They're been keeping us safe from Boogie for 10 years now – by doing this sort of music rather well, that is. The funky original local blues band plays a show for its self-titled album release, at the Needle Vinyl Tavern. Opening the show will be High Love and Good Nature. 8 pm, $13 advance
Saturday 29
Close Talker – Named for the Seinfeld bit about a guy who stands too close to you when he talks, this Saskatoon band is celebrated for its quirky, dramatic, expansive and more-than-four-adjectives-makes-it-hard-to-define sound, and is touring on the back of its brand new album, Lens. Yes We Mystic and Bud Frasier and the Electric Razors open the show at the Needle at 8 pm, $12 advance
Jimmy Eat World – Active for nine years before anybody had ever heard of them, this Arizona power-pop band's hit making machine revved up with the release of their 2001 album Bleed American, and the future rock classic therein, The Middle. Success has continued more or less unabated ever since, with a new album, Integrity Blues, and a tour that brings the band to the Starlite Room. With Beach Slang, 7 pm, SOLD OUT
Leeroy Stagger – A joyous strum of a big acoustic guitar, a big voice and big songs to match mark this woodsmanlike B.C. singer who returns to Edmonton for a show at the Almanac. His latest album is Love Versus – leaving the rest of the phrase open to interpretation, no doubt. With J.J. Shiplett and John Guliak, 7 pm, $15 advance