MUSIC PREVIEW: Shredmonton attacks a second time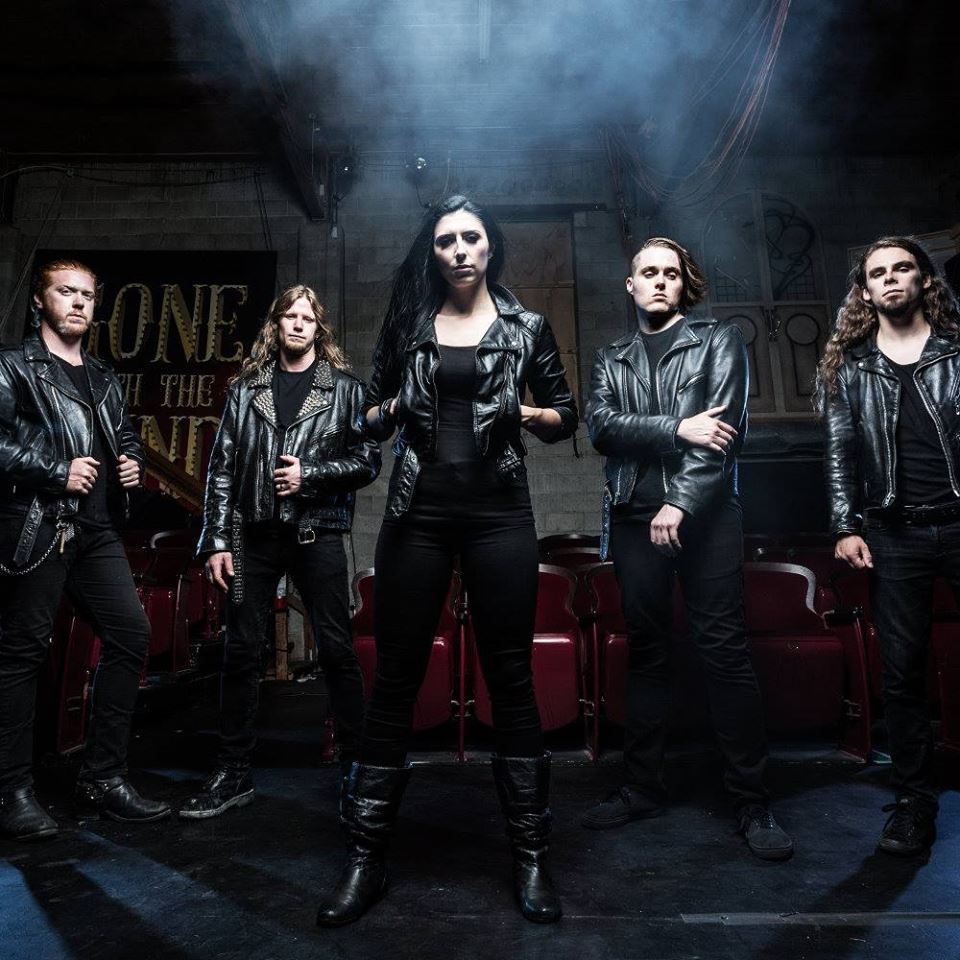 There are many mysteries, enigmas and riddles inside the fascinating world of heavy metal.
So having an annual metal "conference" is a swell idea – and having it in Edmonton is perfect. While we are a hockey town for only a few precious weeks a year, we're a metal town all the time. Just ask a metalhead. It's more than the music. It's more than the culture. It's more than the black T-shirts. It's a religion.
The second annual Shredmonton festival and conference, taking place Friday through Sunday at the Mercury Room, features a slate of bands that all speak to a single-minded sinister backstory. The headliners Psychotic Gardening (Friday), Unleash the Archers (Saturday, pictured) and Bleed (Sunday) will play among 16 bands, most of which by name alone depict violence, insanity, fantasy fiction, or all three. Their logos – typically – are barely readable. The heavier the band, the more illegible its logo. The paradox is that while the music is often dark and scary, the fans are among the happiest you'll run across in any genre of music.
Metal subgenres, meanwhile, have become as detailed as botany. Variations in lyrics, tempo, instrumentation and vocal style determine a band's species: thrash metal, speed metal, power metal, black metal, death metal, doom metal, grindcore, metalcore, crust punk, glam metal, goth metal, prog metal, stoner metal, war metal, sludge metal, shrimp gumbo, traditional metal. They might sound alike to a layperson, but true metalheads always know the difference. They ought to do a class on this.
Conferences with area metal promoters, and players happen Saturday at the Mercury Room from noon to 4 pm, for a $5 admission. The bands play Friday, Saturday and Sunday from 8 pm to 1 am. Shredpasses for the whole event are $50, single tickets also available.
Thursday 11
The Hearts – They are pop darlings around these parts, and hope to spread that quirky Edmonton-bred mojo further afield, with their latest album Equal Love. With Northern Beauties and Post Script in support, Needle Vinyl Tavern, 8 pm, $12 advance
Hector Anchondo – This blues teen hails from Omaha, Nebraska, where (as in Edmonton), there's nothing much to do except practise your instrument and dream big – which may explain how the kid became such a monstrous slidesmith on his honkin' 12-string resonator guitar. Sings OK, too, but area guitarheads won't want to miss this. Anchondo and his band of fellow blues teens play through Sunday at Blues on Whyte.
Vibes – Tapes are all the rage! Don't believe it? Consider that this punk band's show at the Buckingham is one of at least two tape release shows this weekend. Vibes calls themselves "positive hardcore," with a new album called Aggressive Positivity – and we get the point. The music has all the screaming, pounding, slam-dancing hallmarks of punk rock, but with lyrics that sound like self-help affirmations, possibly Christian. Sample lyric: "A heart full of love strife cannot remove." Can't argue with that, mangulated syntax aside. Feminal Fluids and the excellent Rebuild/Repair will open the show at 9:30 pm, $10 cover
Friday 12
Raygun Cowboys – Ska + punk = skunk. Hey, there's a weed reference, nothing whatsoever to do with this smokin' Edmonton band who look like they stepped out of a casting call for Grease! – from hell. They sound like Buddy Holly crashed into the Sex Pistols, plus horns blowing their brains out, and held down by a guy playing a beautiful double butch bass bull fiddle covered in cowhide. They call it "psychobilly." Always a great time, the Raygun Cowboys play the Needle Vinyl Tavern, with the opening acts Gutter Demons, The Real Sickies, and The Devil's Sons. 8 pm, $20 advance
Rhythm of Cruelty – This is what happens when you give a drum machine to punk rockers: It turns from thrash to dark and cold, yet still redolent of the punk ethos, and very much free to indulge the fertile "he said-she said" vocal-lyric style with the duo of Ian Rowley and Brandi Strauss. They've made an impressive seven recordings since forming in 2011 – easier in the studio when you don't have to muck around with all those drum mics, eh? This night, the Edmonton band is opening for the Avulsions at the Sewing Machine Factory, along with Slow Girl Walking and Girl/Vices. 8 pm, $10 advance