PLAYBILL: Norwegian blue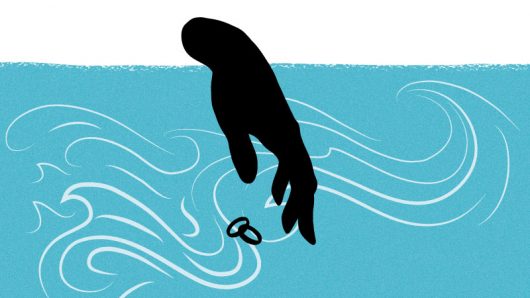 Rarely has "pining for the fjords" had more meaning beyond the Monty Python sketch.
And it might just be a coincidence that the aforementioned skit involves a possibly dead-or-maybe-just-resting "Norwegian Blue" parrot – and that the author of the season-ending play by U of A's Studio Theatre was from Norway. Weird, no?
The Lady from the Sea, by Henrik Ibsen, plays May 18-27 at the Timms Centre of the Arts.
At least a Century away from so-called the "Nordic noir" brand of fiction, this play revolves around a lighthouse keeper's daughter whose mountain home and aging husband leave her cold. She longs for the sea, and for a mysterious lover from her past. Will she succumb to the temptation? Ibsen enthusiasts already know the answer – but there will be no spoilers here!
From Cradle to Stage
The theatre season is an organic thing. The ripe fruits are harvested in the colder, darker months, with new work blooming by spring just in time for the lull that precedes the Fringe – and then it all starts over again. Behold the cycle of life!
It's the Walterdale Theatre's turn for a run of new work. Two plays will be presented on alternating nights until May 20: Portrait of a Family Dinner by Tessa Simpson deals with an awkward dinner with the new girlfriend; while Guenevere, by John Richardson, is a tale told in poetry about the title of the play, who turns out to be the Queen of Camelot. What happened to Arthur? No spoilers.
Improvised Dungeons & Dragons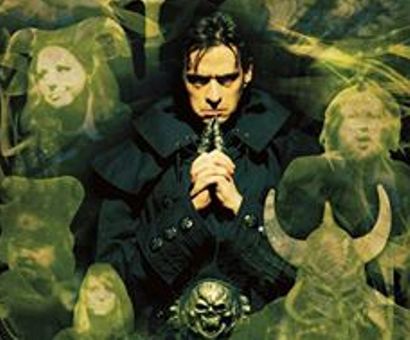 So whose idea was it to charge people to see them play a game of Dungeons & Dragons? Oh, it's brilliant, it's diabolical, it's (rolls dice) inconceivable!
Well, roll 1d20 and conceive it. Turns out that the so-called "dungeon master" is none other than local uber-nerd Mark Meer, whose fame and skill as an actor rivals his work in the world of nerddom (voice work in Dragon Age and Mass Effect video games, star of a sitcom called Tiny Plastic Men about a toy factory, the list goes on). On stage at the Citadel Theatre Saturday, May 20, Improvised Dungeon & Dragons will feature a new and entirely improvised adventure, and it is expected to be (rolls dice) Gelatinous Cube! Wait … (rolls dice) funny! It's going to be funny.
Art & Sole Fundraiser
Those ballet dancers sure go through a lot of pointe shoes – that's pointe shoes as in "en pointe," not pointy, but they sort of are. Anyway, the Citie Ballet is holding a fundraiser on Thursday, May 18 at the Arts Barns. It's like a high class fashion show and ballet performance in one, with all proceeds going to buy sensible footwear – for ballet dancers.
Bonnie and Clyde: The Two Person, Six-Gun Musical
Must we glorify and celebrate criminals? Yes, we must – for there is a little Bonnie and Clyde in all of us.
So storytellers continue to tease out the bank robbing couple's motivations during the last action-packed years of their lives in the Dirty Thirties. Now here's a tale with new twist: Bonnie And Clyde: The Two Person, Six-Gun Musical, the Northern Light Theatre production on stage at the PCL Studio in the ATB Financial Arts Barns until May 21. This one focuses on the fact that neither Bonnie nor Clyde was particularly clever, but they loved each other passionately between car chases and shootouts, knew how to sing a lovely power ballad, and were resigned to the fact that they were ultimately doomed: "Why should we run like hell when hell is where we're heading?"
Spoiler alert.
Jesus Christ Superstar
Easter has been held over due to popular demand – and with it the ambitious Andrew Lloyd Webber musical in all its power and glory at the Mayfield Dinner Theatre until June 11. Director Kate Ryan's take on the musical passion play is a tour-de-force, buoyed heavenward by a large ensemble cast and a small band that sounds like a big orchestra.