Flailing Festivals in Flaming Flinders!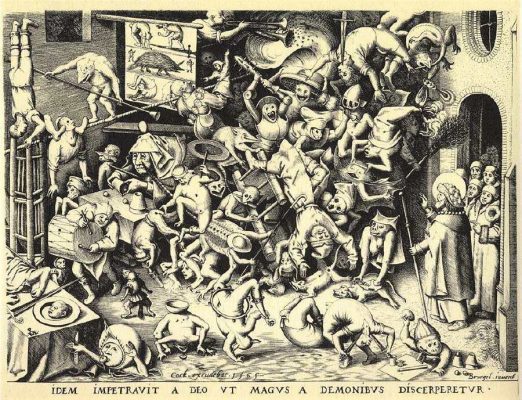 It may seem like outdoor music festivals are dropping like flies – but that's because there are so many of them. Some are bound to die.
But while public confidence has been eroded from the recent cancellations of the Pemberton Music Festival in B.C. and the Fyre Festival in the Bahamas, most of your favourite fests aren't going anywhere.
In Northern Alberta this summer alone, we have: The Rainmaker Rodeo, the Cowboy Country Music Festival, Heart of the City, the Beaumont Blues & Roots Festival, the North Country Fair, the Seven Music Fest, Pembina River Nights, the Sasquatch Gathering, Peacefest in Peace River, Astral Harvest, the Wild Mountain Music Festival, Interstellar Rodeo, the Blueberry Bluegrass Festival, the Big Valley Jamboree, the Edmonton Folk Music Festival, the Edmonton Rock Music Festival, the Pigeon Lake Music Festival, the Edmonton Blues Festival, the Stony Plain Cowboy Festival, the Bear Creek Folk Festival, Symphony Under the Sky, and the Jasper Folk Festival.
This is not a complete list.
New ones always pop up – like Pigeon Lake Festival in August with Chilliwack. It all means more demand for artists, which means higher artist fees, which leads to higher ticket prices – and then the possibility of another epic fail. The public may now be wary of buying advance tickets, which will hurt independent festivals even more, and then we're back to the competition thing and the great wheel of life.
As the Pemberton and Fyre debacles suggest, some producers have no idea what they're doing. Or maybe they do know what they're doing – but get hammered by unexpected financial factors like the US dollar, or a competing festival outbids you for a headliner, or maybe you get hit with a new regulation, with extra security concerns, or a supplier screws up, or the headliner doesn't draw as much as the research showed, or the lead singer suddenly goes into rehab so you have to book someone else at twice the price, and the water lines on the festival site suddenly need upgrading, and you need good gate sales to break even – and then the weather turns to shit and you lose your shirt no matter what.
The worst is when fans get burned. Pemberton declared bankruptcy almost two months before the event was to take place in B.C., turning about $6 million in advance ticket holders into "unsecured creditors." Get in line. You might wonder if the ticketing agency Ticketfly would refund its service charges, or if any of the acts – including Muse and Chance the Rapper – would return their guarantees, if they even got them. It's complicated. At least Pemberton hadn't happened yet, and at least the people didn't wind up stranded on some island like those poor suckers at Ja Rule's Fyre Festival.
There was other bad news: Sonic Boom announced it wasn't running this year after eight years and acts from Jack White to Twenty One Pilots. No explanation was offered beyond a statement from the title sponsor Sonic 102.9 radio: "It's time to explore new ideas." While Sonic Boom didn't leave anybody in the lurch, it's evident the event lost money some years, including one particular summer of weather so horrible they had to move it indoors.
Economy is a factor, but this is nothing new. Festivals among many in the history of festivals all over the world have struggled and will continue to struggle, with tales of woe dating back to Woodstock – which in fact was found to have lost money when everyone came down from the brown acid.
Has anyone actually made money producing an outdoor music festival – EVER?!
"Probably not – not me," says Jeremy Dan Kornel, producer of the Beaumont Blues & Roots Festival, in its 10th year June 16-18 featuring Corb Lund and Matt Andersen. Beaumont is one two known festivals offering free tickets to any fan stiffed by Pemberton (the other is the WayHome Music and Arts Festival in Ontario, which is also giving free passes to burned Fyre fans). Brilliant move.
"It seemed like the thing to do," Kornel says.
So why would anybody in their right mind put on an outdoor festival at all?
"We do it because we love it, and to support the music, to support Canadian music," Kornel says.
Love only goes so far when there are bills to be paid, and Kornel touches on one of several conflicting forces that complicate the outdoor festival industry in Canada. You can support Canadian talent all you want, but at some point you have to bring in an American star – who wants to be paid in US dollars – or no one's going to show up. You can't keep booking Blue Rodeo.
Overall, putting on an outdoor festival is an insanely complicated and detailed endeavour. Hundreds of things can go wrong, a minority make a profit, and not all of them can rely on a staff of dedicated volunteers – like the Edmonton Rock Music Festival (one of the few that runs as a charity) and of course the Edmonton Folk Music Festival. The idea is that if you "treat your volunteers like gold," says Rockfest's Todd Crawshaw, "they'll be your ambassadors for the rest of the year." Also, there's no way these events could operate at the level they do if all the staff were paid. Even K-Days uses volunteers.
Despite love and noble plans, every now and then one of these things goes kerflooey – taking hapless festival-goers with it. It's worth never forgetting the ill-fated Rockfest '99 at the Labatt Raceway near Leduc, which ran out of money the day before Def Leppard and Loverboy were set to play one rainy Saturday night in July. There was no money to pay the bands, no money to pay suppliers, security or anyone else. This was timed perfectly with thunderstorms that turned the campground into a post-apocalyptic mudpit filled with drunk and pissed off fans. No truck shall pass. After a long delay in the rain, the two bands agreed to play without getting the rest of their money (they'd already received their guarantees up front) – "for the fans." The RCMP then pulled the plug with one night to go. The promoter, one Frank Scott, fled the scene, disgraced, bankrupt, everyone thinking he'd skipped town with all the cash – what cash? – and likely fearing for his life. He wound up getting slapped in the face and kneed in the groin in by the enraged female manager of the stranded and unpaid Five Man Electric Band in the parking lot of the Leduc Motor Inn, in front of Scott's wife and kids, no less. He burst into tears as he got into the car, and his wife drove away. He was never seen again.
Now people are screaming for the heads of the Pemberton promoters, while Ja Rule and his partners are being sued for $100 million and being investigated by the FBI.
You'd really have to love it a lot to get into this business.