PLAYBILL: Teatro's Talking Turk, take two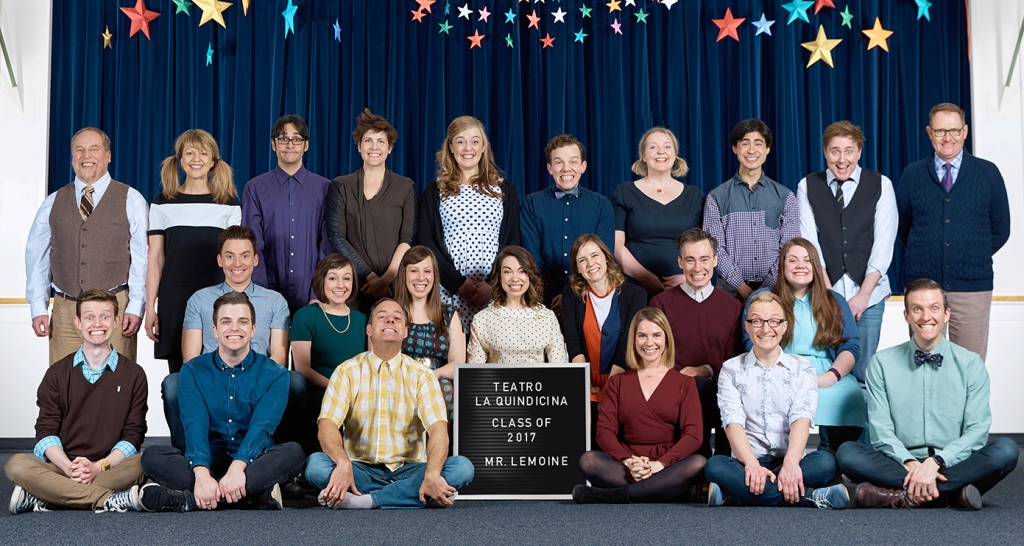 Teatro La Quindicina are a bunch of bloody contrarians.
While other Edmonton theatre companies are winding down their seasons, playwright Stewart Lemoine's quirky little troupe is just getting started.
May 26 at the Varscona Theatre marks their opposite-world season opener: a Lemoine revival called The Salon of the Talking Turk, starring Mark Meer in the titular role (in one of those old fortune-telling machines) with Shannon Blanchet and Louise Lambert as 1920s New York flappers smitten by the swarthy steampunk automaton who knows all and tells all. Hilarity ensues.
Teatro La Quindicina will be going strong with a five-play season that runs through July, usually a dark month for theatre, with a pause for the Fringe, and then into October.
The Preacher, The Princess, and a Crow
An unhinged street preacher – is there any other kind? – goes on a quest to save a princess from an evil crow in this chilling fairy tale by Nicole Moeller, at the Backstage Theatre until May 27. Or maybe it's all in his mind. Steve Pirot delivers a convincing performance in a play said to blend fantasy with reality in a gritty urban jungle setting.
Jesus Christ Superstar
Easter has been held over due to popular demand – and with it the ambitious Andrew Lloyd Webber musical in all its power and glory at the Mayfield Dinner Theatre until June 11. Director Kate Ryan's take on the musical passion play is a tour-de-force, buoyed heavenward by a large ensemble cast and a small band that sounds like a big orchestra.
The Lady from the Sea
Rarely has "pining for the fjords" had more meaning beyond the Monty Python sketch. And it might just be a coincidence that the aforementioned skit involves a possibly dead-or-maybe-just-resting "Norwegian Blue" parrot, and that the author of the season-ending play at U of A's Studio Theatre was from Norway, and that the main character misses the sea and her mysterious lover. She is literally pining for the fjords.
The Lady from the Sea, by Henrik Ibsen, plays until May 27 at the Timms Centre of the Arts.