MUSIC PREVIEW: Chilis for the books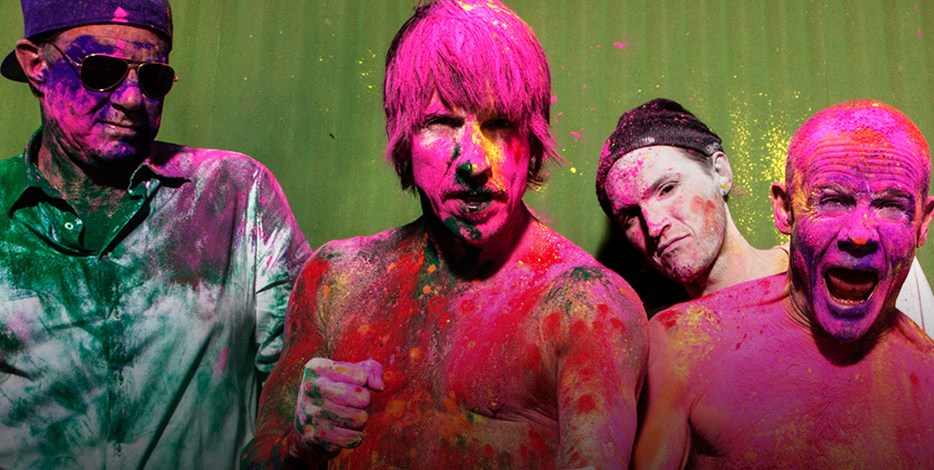 Books could be written about the adventures of the Red Hot Chili Peppers.
And they have. The band has published at least three themselves. Adding to their legacy of 11 studio albums, 13 No. 1 hits, six Grammy awards and 80 million records sold back when people still bought lots of records.
Fans still buy lots of rock 'n' roll books, though. The most recent is Red Hot Chili Peppers: Fandemonium – "a fan appreciation book from the band that puts the emphasis where it should be – on the fans." In 2011 came An Oral/Visual History by the Red Hot Chili Peppers, said to be "the first (and only) official Red Hot Chili Peppers story." In 2004, singer Anthony Kiedis published his candid autobiography Scar Tissue. Bassist Flea is also working on his autobiography.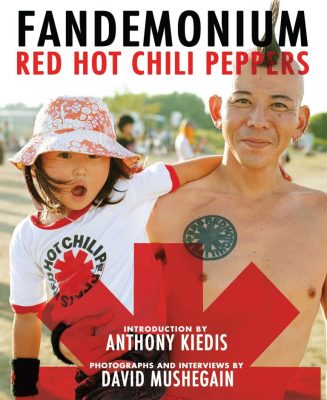 Then there are the books from outside sources, including Red Hot Chili Peppers … in the Studio published in 2008, and the 2015 coffee table book Red Hot Chili Peppers Treasures. Makes a great Christmas gift.
Is there such a thing as too much information? The thing they invented was simple enough: They combined funk with punk in a pop milieu. Worked like a dream. It's the lore behind the band that goes on and on.
This we know: The core members Kiedis, Flea and drummer Chad Smith are distinctly children of California and are therefore the Beach Boys of Generation X, dirtier, grittier, more on the streets than the beach. Like many of their fans, the three are in their mid-50s now. They've seen a few things, been around the block, are not on their first rodeo, and lived to tell the tales. Among former members numerous enough to require one of those rock 'n' roll flow charts, John Frusciante was a key figure, a guitar genius responsible for a lot of the band's mojo in their heyday. Josh Klinghoffer, age 37, is the current guitarist.
They worked hard, they fought, they argued, some threatened to quit, some did quit, they broke up once, sort of, though it turned out to be a hiatus, and through it all they made some terrific funk-punk-pop music that still holds up today – even if their finest moment may be a cover of Stevie Wonder's Higher Ground that's so good Stevie should just give it away to them. The Chilis are still going strong well into their fourth decade – an alternative rock institution. Don't you dare call it classic rock.
The band plays play Sunday at Rogers Place in support of their 11th studio album, The Getaway. Opening the show will be their actual original drummer Jack Irons (who also played with Pearl Jam), along with Jack's son Zack's band Irontom. Advance tickets from $69 still available.
Friday 26
Dean Brody – He wears a hat, he has two first names, and he sings of manly simple things: of being a Dirt Road Scholar in a place where People Know You by Your First Name when Friday Night leads to a Bush Party with Canadian Girls – yes, Dean Brody is the perfect Canadian bro-country star. His new album and tour is named Beautiful Freakshow. Opening the show at Northlands Coliseum will be Madeline Merlo and the James Barker Band. Advance tickets from $39.50.
Geoff Berner – There seems to be something about folk singers who wield accordions that brings out a certain political bent. This klezmer-loving singer-songwriter-activist from Vancouver is a good friend to the Edmonton folk-slash-activist scene, and visits again to lead a triple bill two-nighter hootenanny at the Sewing Machine Factory, also with Carolyn Mark and Kris Demeanor. Show at 8:30 pm, repeats Saturday night, $16 advance, $20 at the door.
Jeffrey Straker – Another big fish from the good water it must be to account for such a flood of Saskatchewan vitality, this Regina-bred piano-playing rootsy-popsmith is at the Almanac behind his latest album, Dirt Road Confessional. With Ainsley Elisa, 7 pm, $20 advance
Cro-Mags – Getting called "legends of hardcore" is nothing to sneeze at – especially if you're the real deal. Like the name of the genre suggests, there is nothing light or easy about this music from a band that emerged from the mean streets of New York in the mid-'80s. It's hardcore. Comeback Kid and No Problem open the show at the Needle Vinyl Tavern, 8 pm, $28 advance
Saturday 27
Slates – This promising local alternative rock band's last album was produced by Steve Albini (Nirvana, Pixies) – which worked out so well that he came back again to engineer the follow-up LP, Summery, released on this night at the Barber Ha hair salon, also with Switches and The Tee Tahs. 8 pm, tickets $15
Nature Of – Serious themes and eclectic experimentation can be heard in this Edmonton band's new album, Cherish, a nice example of low-key pop with depth lurking underneath, which is where depth usually lurks. The album release show happens at the Needle, with The Velveteins and Bedside opening the show at 8 pm, $12 advance
Paul Kelly – Fans of the singer-songwriter genre – yes, it is a genre – won't want to miss the return of this Australian favourite who's played the Edmonton folk fest a number of times. This night he's in the intimate environment of the Mercury Room. 7 pm, $30 advance
Monday 29
The Head and the Heart – These guys have been to the folk fest a couple of times since they formed in 2009, with their twee strummy hit Lost in my Mind making them folk famous two years later. The Seattle sextet is touring behind their third album (and first with Warner Bros), Signs of Light. 8 pm, Winspear Centre, $49 advance