Folk fest to maximize 'patron comfort'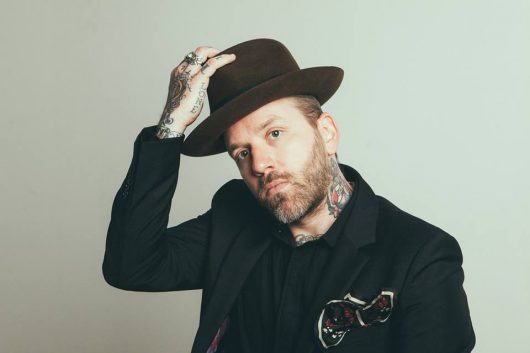 "We're really going to try not to annoy people this year."
That's the word from Terry Wickham, longtime producer of the Edmonton Folk Music Festival, whose annual press conference happened Wednesday.
The performers for Aug. 10-13 were announced: The Decemberists, Brandi Carlile, Ricky Skaggs, Valerie June, City and Colour (pictured), and more, 64 acts in all. "Lots of horns" were promised. Personal Wickham picks were made, like the gospel singer Leon Bridges, "he's the real thing." Or First Nations singer-songwriter William Prince, "a real find."
The line-up seems to lack big names, or at least ones that haven't been here a lot already. So 2017 could be the test to see if people really do buy folk fest passes no matter who's coming, if they trust the high quality of the past will remain, and if they expect the event will continue to deliver that delicate balance of undiscovered brilliance mixed with the familiar legends, of acts that appeal to young people mixed with the old-time folkies.
But it was "patron comfort" the producer talked about first – that thing about trying not to annoy people.
"Let's get rid of the hassles as much as we can," Wickham said.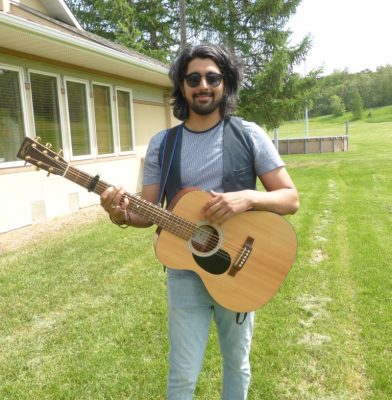 Line-ups are a big complaint, especially for the beer tent, and so a major change this year is an increase in beer gardens capacity from 2,300 to 3,500; part of the compound will be afforded a direct view of Stage 1. The government still won't allow open carry on the site. Maybe one day. And related to beer, "and it always comes down to this," Wickham says, there will be 30% more toilets. They're also doing something about the "mystery" crush that happens on opening day, apparently having something to do with fumbling to put on wristbands, wasting precious seconds that add up to an uncomfortable wait.
More on music, there's more local and Alberta talent, and not just "tweeners," with acts like 100 Mile House, Colleen Brown and Martin Kerr. Singer-songwriter Mohsin Zaman (right), who came from Dubai by way of Pakistan, speaks four languages, and once wrote and performed a song for Syrian refugees at the airport, was also named the first-ever "artist in residence." He'll be doing a lot of performing and mentoring on behalf of the folk fest during the next year.
Ticket sales for the Aug. 10-13 event begin at 7 am on Sunday, June 4, at Telus Field, and online at 3 pm that afternoon.