MUSIC PREVIEW: Surf from turf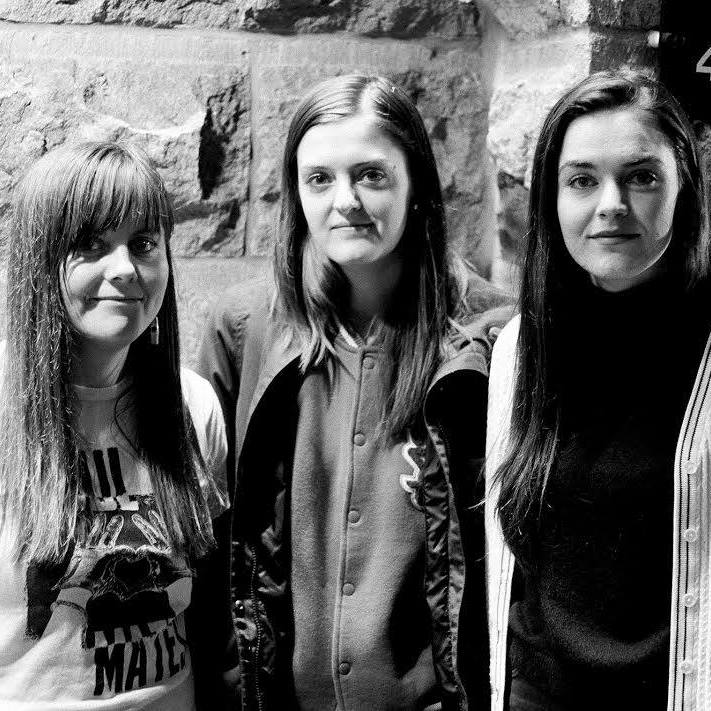 There's a somewhat surprisingly good surf rock scene burgeoning across the Canadian provinces – and one of the cities leading that charge is Saskatoon. One of their notable surf acts, the Garrys, will be playing Mill Creek Café (aka Sewing Machine Factory) this Thursday.
Interestingly enough, the reverb-soaked trio doesn't have anyone named Garry in the band. Nope. Instead, the three band members are all sisters – Erica, Julie, and Lenore Maier. And with song titles like Makeout At the Drive-In, Mike's Beach Bar, and Waiting On A Wave, you kind of get the idea what you're in for: A blend of lazy hazy melodies and fuzzed out guitars, punctuated with ethereal vocals. But you knew that already.
The band Owners (also from Saskatoon), Marlaena Moore, and Brunch Club are also on the bill, which, as a reminder, will be upstairs on the main floor. As will all shows there for the next while. Show at 8pm, advance tickets $10, BUY.
Thursday June 1
Ares Kingdom – This Kansas City metal act is fronted by a learned history buff whose leanings translate into some very interesting historical journeys through the band's lyrics. They're touring to support their third studio album, 2015's The Unburiable Dead. Begrime Exemious, Pathetic, and Phylactery will also perform. Mercury Room, 8 pm, $15. BUY
Friday 2
Def Leppard – Best known for their 1980s albums Pyromania and Hysteria, which included such chart-topping singles as Photograph, Rock Of Ages, Love Bites, and Rocket, this crafty English metal band continues to release new music, with their 2015 eponymous release charting across the globe. They're touring with fellow 80s rockers Poison and Tesla. Rogers Place, 7 pm, $45 and up. BUY
Shout Out Out Out Out – Perhaps 13 is an odd anniversary to celebrate, but this local act has never been one to follow the normal path then, have they? They're performing with Melted Mirror both Friday night, and then again Saturday night, at 9910. 9 pm, $15.
Space Jesus – This is the solo project of one Jasha Tull, a New Jersey born hip hop artist that has already performed at such incredible festivals as Tomorrowworld, Shambhala, and Mysterland. Wick It the Instigator also performs. Starlite Room, 9 pm, $25. BUY
Saturday 3
Tim McGraw – This beloved country artist, along with Faith Hill, are touring together again using the monicker Soul2Soul. The pair last toured together in 2007. For those keeping track of such things, Ms. Hill's last release was in 2008; McGraw's was more recent, with 2015's Damn Country Music, and featured not only a duet with his eldest daughter Gracie, but also Big & Rich performing on one song (they released their own version of the song in March of this year). Rogers Place, 7:30, $35 and up, BUY
Hollerado – This indie rock act out of Ottawa came to the forefront of the scene in 2010 with a couple of very popular and radio-friendly songs off their debut album Record In A Bag – Americanarama and Juliette. They've released a couple more albums since, and are currently touring to support this year's release, Born Yesterday. With Little Junior and Everett Bird. Starlite Room, 8 pm, $20. BUY