PLAYBILL: One Pride, many voices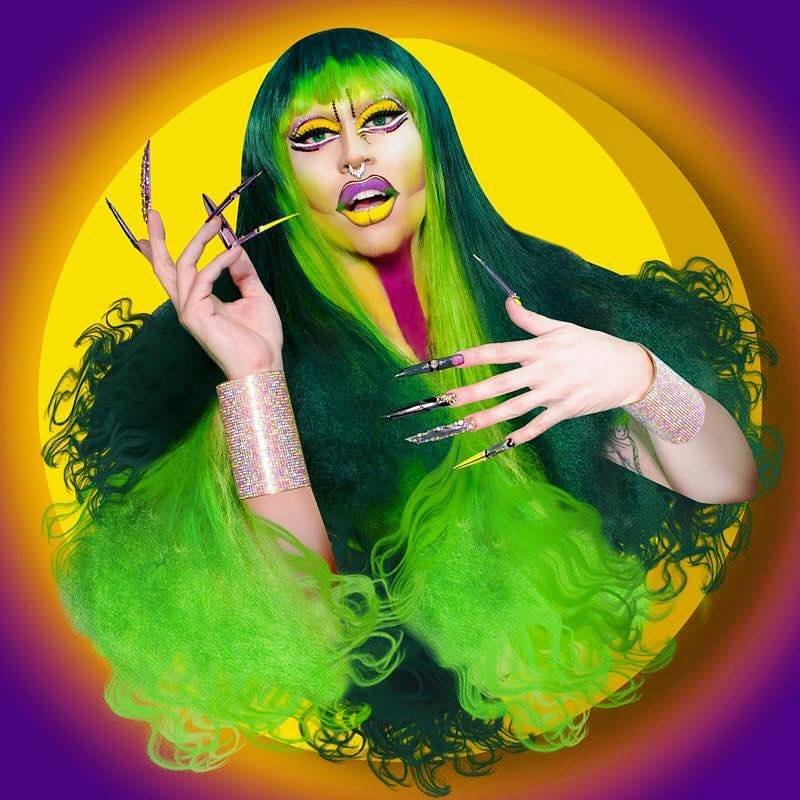 It is that time of year again, when a young man's (or young woman's) fancy turns to love – even love that does not hesitate to dare to speak its name, to modernize an old saying a bit awkwardly.
In our free country, of course, so many are daring, which is why we have the annual Edmonton Pride Festival. It's not just about gay issues – it's for everyone.
There are plenty of Pride activities from June 8-18: The rainbow flag raising at City Hall this Thursday at 3:30 pm, with the Pride Awards that night in the Radisson Hotel South; On Saturday is the Pride Parade starting in Old Strathcona at 11 am, followed by Pride in the Park (actually two parks, Strathcona Park and the End of Steel Park) with live entertainment until 6 pm. Comedy shows and poetry are presented through the next 10 days at venues across town, along with history presentations, films and visual art displays.
So what about theatre? It's all theatre! One event among many worth considering as actual theatre is the appearance of Acid Betty (pictured) at the Starlite Room on Saturday, June 10. Seen on Project Runway and other shows, Betty is billed as "the world's only hybrid drag queen." What does this mean? See the show to find out.
Complete information on the festival can be found on the Edmonton Pride website.
Let There Be Height: An Aerial Cabaret
Superheroes are the theme for this annual fundraiser show for the Firefly Circus Academy – fitting since the Wonder Woman feature film turned out to be such a hit. Who knew? Actually, everyone knew. She's a natural, and long overdue.
At the Westbury Theatre in the ATB Financial Arts Barns June 7-8, more than 75 performers will be demonstrating the art of aerial theatre: climbing, trapeze, aerial silks, hoop, vertical rope, and more. Stories will include a take on Disney villains, an airbourne retelling of The Pink Panther, and an (aerial) appearance from Sweet Polly Purebred from the Underdog cartoons.
Jesus Christ Superstar
Are we still in the Easter spirit? This is the last weekend to see the ambitious Andrew Lloyd Webber musical in all its power and glory at the Mayfield Dinner Theatre. Director Kate Ryan's take on the musical passion play is a tour-de-force, buoyed heavenward by a large ensemble cast and a small band that sounds like a big orchestra. It runs until June 11. Next up at the Mayfield is the off-Broadway hit I Love You, You're Perfect, Now Change, opening June 16.
NextFest 2017
In the theatre world, spring is a time for developing new talent. First on this list in June is Nextfest 2017, a multi-disciplinary multi-day festival at the Roxy on Gateway and seven other venues in the environs of Old Strathcona until June 11. Young and emerging artists are showcased here: In live theatre, dance, music, opera, poetry, comedy, film, visual arts, spoken word, you name it.
The Salon of the Talking Turk
While other Edmonton theatre companies are winding down their seasons, playwright Stewart Lemoine's quirky little troupe is just getting started. Until June 10 at the Varscona Theatre is their upsidedown world season opener: a Lemoine revival called The Salon of the Talking Turk, starring Mark Meer in the titular role (in one of those old fortune-telling machines) with Shannon Blanchet and Louise Lambert as 1920s New York flappers smitten by the swarthy steampunk automaton.