PLAYBILL: No rewrites at Improvaganza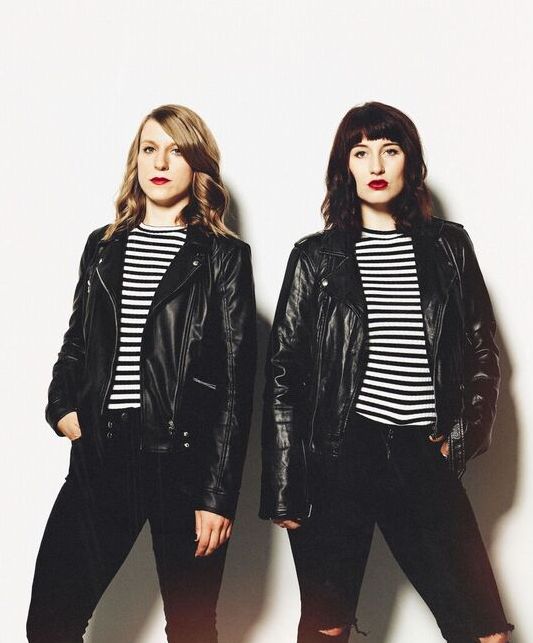 We're all just making it up as we go along.
Every moment of life is an act of spontaneous creativity, and every creative action starts with a decision made in the moment, which leads to another decision, and then an action and so on and so forth, until voila! Congratulations, you've written Les Miserables. Improv performers are merely removing the interval between inspiration and finished work, from weeks or months (or years) to just a few milliseconds. As long as it takes to go from brain to mouth.
Then again, as in real life, you don't get rewrites.
In the Citadel Theatre June 14-24, Rapid Fire Theatre's annual Improvaganza festival brings together a huge breadth of talent, local, Canadian and international, to basically "make it up as they go along." Various games are used, audience suggestions are run with, the golden rule is never say no to anything, chaos and hilarity ensue. In addition to a gang of Edmonton troupes, like Ra Power (pictured), special Improvaganza guests include The Sunday Service from Vancouver, Ladies & Gentlemen from Montreal and a troupe called IGLU (Improvisational Theatre of Ljubljana) from Slovenia. Now we shall see if improv is a universal language!
June 15 will see a "best-of" presentation of The Irrelevant Show – whose scripted sketches are not technically "improv," having been written days or weeks (or years) ago, but nonetheless started with a instantaneous spontaneous act of creativity. They just happened to write it down for later.
I Love You, You're Perfect, Now Change
The title pretty much says it all about modern romance, doesn't it? Such is the new musical comedy opening June 16 at the Mayfield Dinner Theatre – in fact a series of "musical vignettes" that explore every aspect of love from dating to coupledumb to being very very married. I Love You, You're Perfect, Now Change will play until July 30.
Don't Stop Believing
The subtitle of this show is 40 and Fabulous – which works out since Edmonton Music Theatre is celebrating its 40th anniversary. That's right, they were into musical theatre long before it became trendy.
Playing June 15-24 at the Westbury Theatre in the ATB Financial Arts Barns, Don't Stop Believing (hopefully not named for the Journey song) will highlight the works of legends we know on a one-name basis: Gershwin, Porter, Sondheim, Lloyd Webber, and more. For props, they have four decades worth in their cellar for inspiration. For stars, they get EMT alumnus Vance Avery, fresh from his run in Jesus Christ Superstar at the Mayfield. Two-time Sterling award winner Marie Nychka is the director and choreographer. Also joining the cast will be EMT's Davy Damo, doing a medley of songs from Michael Jackson – not technically a musical theatre legend, but close enough for rock 'n' roll.
Carousel
Foote in the Door Productions has dusted off this Rodgers and Hammerstein classic, a holy relic of musical theatre from the good old days, when hearts were lighter and everything was just swell – in 1945. In its time, Carousel was gripping escapism: a tragic romance between a hard-living carnival barker and a lovely lass who just wanted to raise a family and settle down. The show was a huge hit and was named the best musical of the 20th Century by Time magazine.
It plays June 16-24 at L'UniThéâtre.
NUOVA Festival
It turns out that Opera NUOVA is doing Carousel as part of its annual opera and musical theatre festival running until June 30 at various venues. What are the odds? Carousel plays at Festival Place starting June 24.
Meanwhile, this week we see Tchaikovsky's Eugene Onegin, on stage May 15-16 at The Oasis Centre, 10930 177 Street.
Complete information on the NUOVA Festival is here.