REVIEW: Tool plays it cool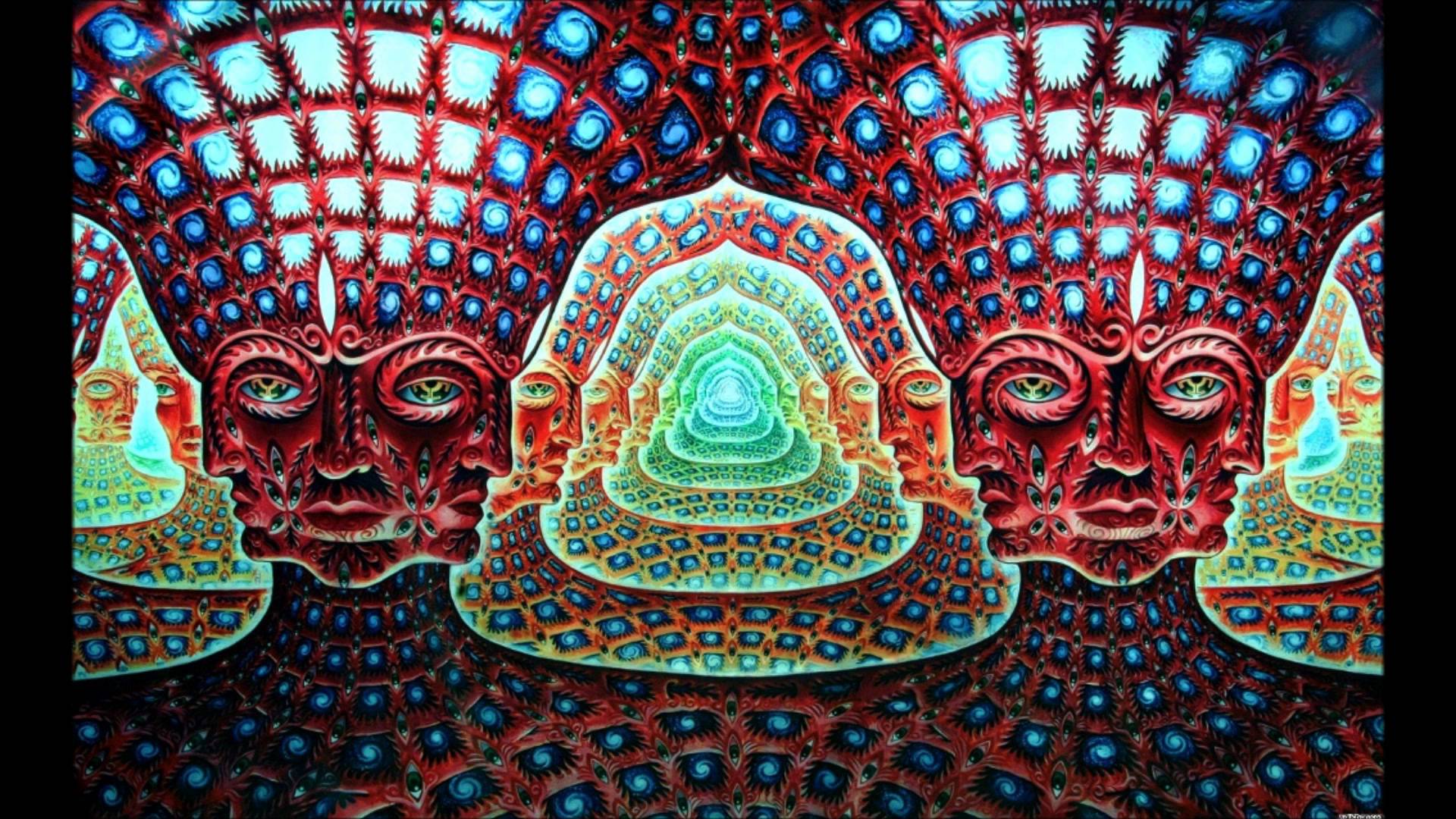 Tool is one of those shows where you feel like you saw the music and heard the lights.
In other words, it was an amazing psychedelic rock concert at Rogers Place on Tuesday night, even if it took time to get there. The concert felt underwhelming at first, and not much different than Tool's last two shows in Edmonton, in 2010 and 2006. Frontman Maynard James Keenan stayed in the shadows most of the time. He didn't say much beyond the word "Edmonton" after the second song. The other band members also barely moved around, and there were lots of extended intros and six minute songs, a terrific drum solo from Danny Carey after an intermission, and the visuals were amazing – as they usually are with Tool.
This is a band that builds things gradually instead of blowing the whole wad at once. Sometimes you don't need spit blood or propel yourself into the crowd to put on a good rock show. With each song another layer of visual was revealed. The backdrop screen would double in size from one song to the next, lasers and additional effects continued to be added as the show went along. I could've watched (and listened) for another few hours, which is exactly how I felt after seeing Tool in 2006, one of my top 5 concerts of all time. This one was about 80% the same.
Tool is touring without a new album (yet), their last release being 10,000 Days in 2006. But this wasn't a nostalgic gig like, say, Motley Crew, and not the ego stroke of other big shows like Garth Brooks or Def Leppard. It was musically precise and the visuals were as much a part of the show as the music, although it left me feeling like "am I really that old, that Tool was here 11 years ago?"
The crowd was a good mix of young and young-at-heart folks, and much like every other live gig, the crowd was almost more interesting than the band. The smell of greenery did waft at times, but nothing compared to Snoop Dogg at the old Coliseum. There were the cliché dudes rocking out, being the only ones in the row standing and flailing about with the rest of the people sitting beside or behind them wishing they'd gotten floor seats.
After The Crystal Method's opening set of electronic dance music, which demonstrated a thick and surprisingly clear sound for an arena, came an interesting interlude as roadies in white lab coats got the stage ready for the headliner. There was one crew member whose only job seemed to be vacuuming the stage. He'd show up again between Tool songs. They did the vacuuming thing during their last two shows in Edmonton, too, and it gave me an almost warm sense that knew I was about witness another great psychedelic rock show – and on a very clean stage, too.