PLAYBILL: Streetfest serious about silly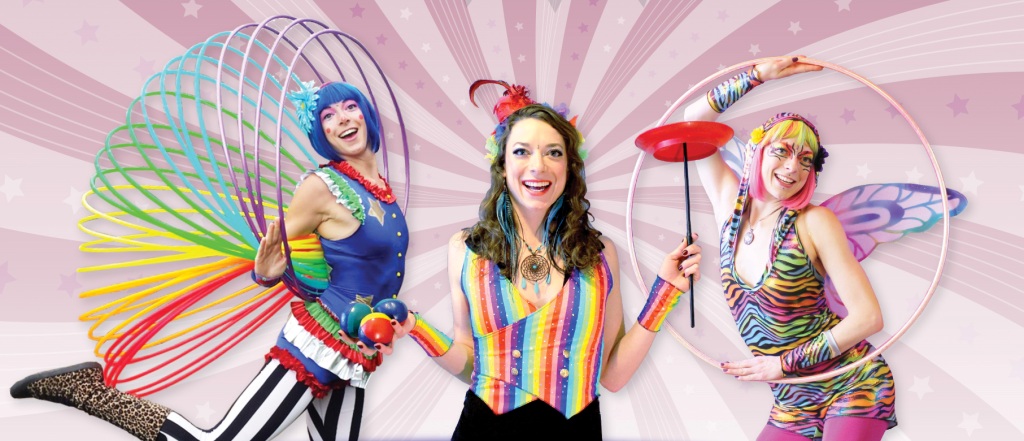 Jesters, jugglers, fools, clowns and buffoons … but enough about Edmonton City Hall.
Bah-haha! That joke never gets old. Nor does the Edmonton International Street Performers Festival, for its 33rd year in Churchill Square July 7-16. Performers include the Mellifluous Mr. Bombo, Dan the Balloon Man, The Great Balanzo, Kamikaze Fireflies, Tianna the Traveller, Silver Elvis, Phizzlewit, The Hockey Circus Show and many more.
It's free to watch, but custom dictates that a "donation" be made. These entertainers rely upon the kindness of strangers to survive – verily like the Bards who roamed the King's lands in olden times. Rule of thumb: Give $1 for every time you laugh, $2 for a gasp of awe, $3 for a scream of terror, and $5 if you pee yourself laughing, gasping and screaming all at the same time. If you are made an "involunteer," dragged on stage and forced to play a hapless stooge, they have to pay you. Ha, ha, not really. That joke also never gets old. Laughter and applause are the best and most true rewards a worthy street performer can hope for. Also, money. Don't forget the money.
Follies
A troupe of aging showgirls reminisce about old times and open a few cans of worms in this multi-Tony-winning Stephen Sondheim musical, the season-ender for the Walterdale Theatre July 5-15. It's directed by Barbara Mah, who herself starred in a production of Follies back in the day.
Set in the 1970s but flashing back to those lazy, crazy days between the two world wars, Follies centres on two married couples who start feeling regret over past decisions, or decisions not made. They are then forced – through the magic of musical theatre – to re-enact their lives in song, as if they were characters in search of a musical. Very existential, baby.
Cue the music: Broadway Baby, Losing My Mind, Too Many Mornings, I'm Still Here, and more songs meant both to advance the plot and deliver emotional impact when mere spoken words will not do. This, too, is the magic of musical theatre.
Freewill Shakespeare Festival
Some people say that maybe William Shakespeare shouldn't be taught in schools at the expense of other worthy or more modern playwrights. Would you kids would prefer Hemingway? The sun is up. The sun is yellow. The yellow sun is over the house. It is hot out here in the sun.
Yes, it is. Summer theatre in Edmonton is at its best in the Freewill Shakespeare Festival, outdoors at the Hawrelak Park's Heritage Amphitheatre from June 20-July 16. There are two plays on alternating nights: We have the Bard's fluffy romantic comedy The Merry Wives of Windsor. And on the serious side, it's the edgy The Merchant of Venice – which in this production is set in Europe at the eve of the Second World War.
Read review of The Merchant of Venice
Read review of The Merry Wives of Windsor
I Love You, You're Perfect, Now Change
The title pretty much says it all about romance, doesn't it? Such is the new musical comedy opening June 16 at the Mayfield Dinner Theatre – in fact a series of "musical vignettes" that explore every aspect of love from dating to being very married. I Love You, You're Perfect, Now Change will play until July 30.
But Hark, A Voice!
Looks like Shakespeare in the park has warm-up with this roving family show running for two more shows, next Monday, July 10 at 5 pm and 7 pm. The adventurous take on A Midsummer Night's Dream populated by fairies and "rude mechanicals" begins at the Heritage Amphitheatre and promises to take patrons on a "fantastic" adventure through Hawrelak Park. Admission is limited, information on this and other Freewill sideshows is here.