Duran Duran wows Edmonton moms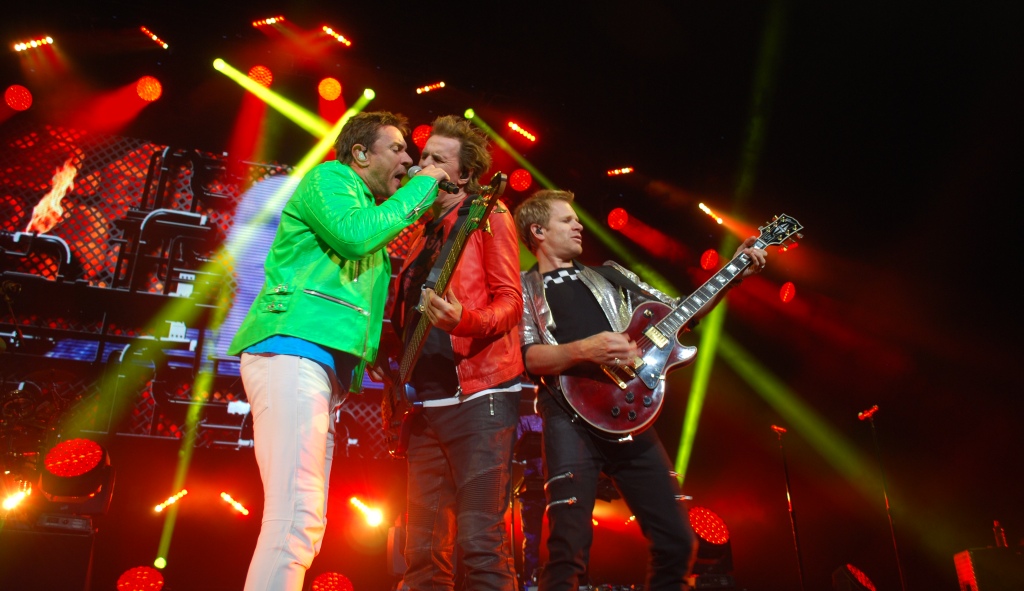 Someone once said that video killed the radio star – and that Duran Duran was the first pop group to prove it. They were pioneers of MTV.
Now the British group is a nostalgia act, while YouTube killed the video star and little kids are asking, "What's MTV, Mommy?"
But Mommy wasn't listening. Mom was standing up and cheering and waving her arms like she just doesn't care at the Duran Duran concert at Rogers Place on Monday night. Don't talk to her till noon on Tuesday. Shut up. Get your own breakfast.
Mom was basking in the remembered glow of her youth with thousands of other moms (plus some dads), their teenage brain patterns having been permanently branded by Hungry Like the Wolf and Girls on Film and other distinctive gems of latter-day disco-pop perfection – and they've been hardcore Duran Duran fans ever since. Only about 6,000 at the show in Edmonton. It would've been sad if there wasn't such love in the air.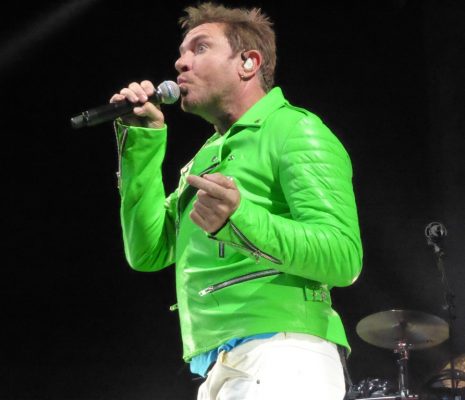 People crack jokes about Duran Duran, but these guys are no one-hit wonders. A distinctive presence somewhere between boy band and rock band in an impressive 37 year run, they cut a large swath through the final two decades of the last millennium with a very simple secret weapon: Great songwriting. It was especially evident in the band's slower songs. Come Undone came early in the show, a silky cool ballad with Euro flavour and a melody rooted to the time it came out, 1993. Later came What are the Chances, a terrific new song from the 2015 album Paper Gods. The title track opened the show. Usually at classic rock events, "here's one from the new album" is code for "time to go for a pee," but in this case, the new stood up nicely to the old.
How do these guys maintain their sex appeal into their middle age when they're starting to look like old tennis shoes? It helps that singer Simon Le Bon can still sing very well, and charm the ladies, making a big show of it, too. He oozed confidence. Women screamed when he finally took off his sweaty green leather jacket, having previously said, "Anybody want to get inside it with me?" Men groaned while women swooned.
And it helps that they play their own instruments. There's four originals left: Le Bon, with John Taylor on bass, drummer Roger Taylor and keyboardist Nick Rhodes. The sound was filled out by a guitarist, saxophonist and two female back-up singers. With forays into modern EDM, along with throbbing dance-rock hits like Notorious and Hold Back the Rain, the night was exactly the time warp dance party of rose-coloured blurry vision it was expected to be. The cheap vector graphics on the video screen was the icing on the 1980s cake.
But to another ballad, Ordinary World – another huge hit from 1993 – was a sublime piece of songwriting and performance. Le Bon dedicated it to his mother who died recently.
He said, "I don't know about heaven and all that, but she's inside of me, watching you guys."
And then the moms loved him even more, if you can believe it.