PLAYBILL: Phantom on our mind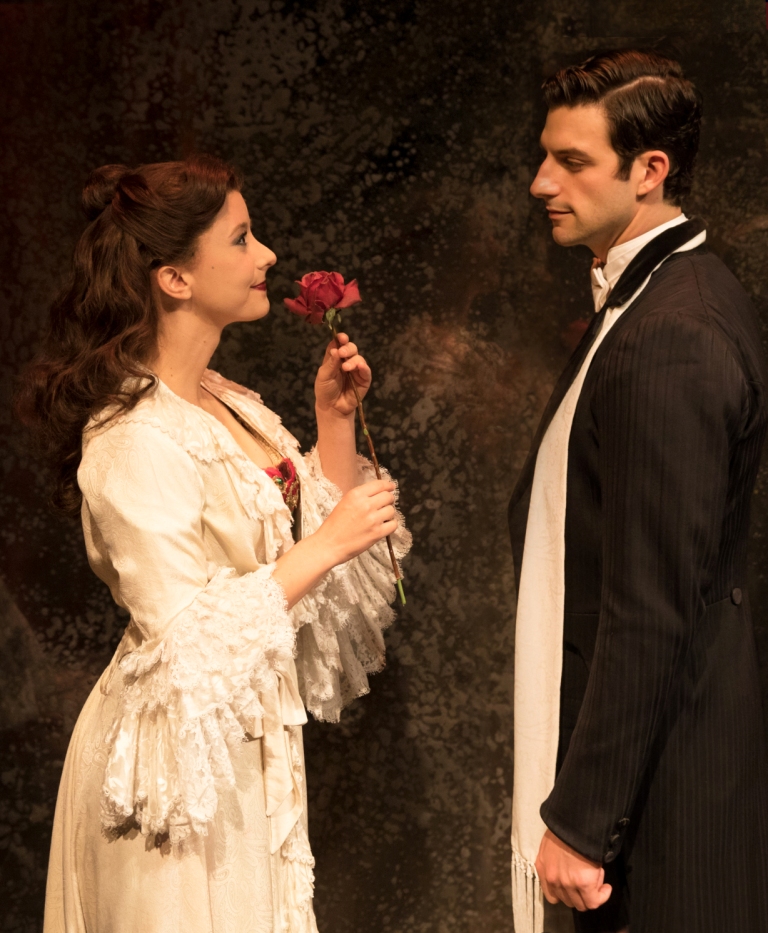 "In sleep he sang to me, in dreams he came … "
Now you see: Right there your interest is piqued, isn't it? Andrew Lloyd Webber is a genius.
"… and now I find the Phantom of the Opera is THERE" – and there's that dramatic dominant major seventh note we all know and love – "inside my mind …"
Paging Dr. Freud.
There are some unanswered questions about The Phantom of the Opera, a spectacular new version playing in the Jubilee Auditorium July 26-Aug. 6, an age-old tale of boy-meets-girl after the boy gets his face messed up and hides in the basement opera house and then he becomes infatuated with the young soprano Christine, who in turn falls in love with the mysterious svengali. For instance, how does he get his food? Is there indoor plumbing? He lives in a lair across an underground lake, so maybe he went fishing when he wasn't busy terrorizing opera buffs. The opera house had to be empty much of the time. He was busy writing his own opera.
But these are trivial unanswered questions in a very famous musical that at its heart is a stirring romance. Based on a 100-year-old French novel, it has stood the test of time since it was a smash hit in 1986, playing record breaking runs in London and New York, and touring in shows around the world ever since.
Kurios: Cabinet of Curiosities
The Ringling Bros and Barnum & Bailey Circus may be finished, but Cirque du Soleil's human circus is going stronger than ever.
The latest of countless productions is Kurios: Cabinet of Curiosities, in Edmonton unti; Aug. 13 under the big top in Northlands Park. A mysterious backstory frames the astounding feats of human strength, agility and esoteric physical theatre on, and above the stage. This one deals with an inventor who "defies the laws of space, time and dimension." Cue bizarre clowns, amazing acrobats and a host of gifted human performers to do the inventor's bidding – and no animals were harmed in the making of this spectacular modern circus show.
I Love You, You're Perfect, Now Change
The title pretty much says it all about romance, doesn't it? Such is the new musical comedy opening at the Mayfield Dinner Theatre until July 30 – in fact a series of "musical vignettes" that explore every aspect of love from dating to being very married.
I Heard About Your Murder
We have a world premiere in the dead of summer, running until July 29 at the Varscona Theatre: Lemoine's new mystery comedy I Heard About Your Murder, whose very title vexes the brain because if you tell someone you heard about their murder then … well, never mind. The action revolves around a city couple who head to their "cabin" in the woods, where they are visited by a parade of dodgy friends, acquaintances, and complete strangers. Also wild animals. Murder – one presumes – and mystery ensue, in a story said to be reminiscent of previous Lemoines like Cause and Effect and Evelyn Strange. If you liked those plays, you can't go wrong.