Ed Sheeran hits Edmonton right in the feels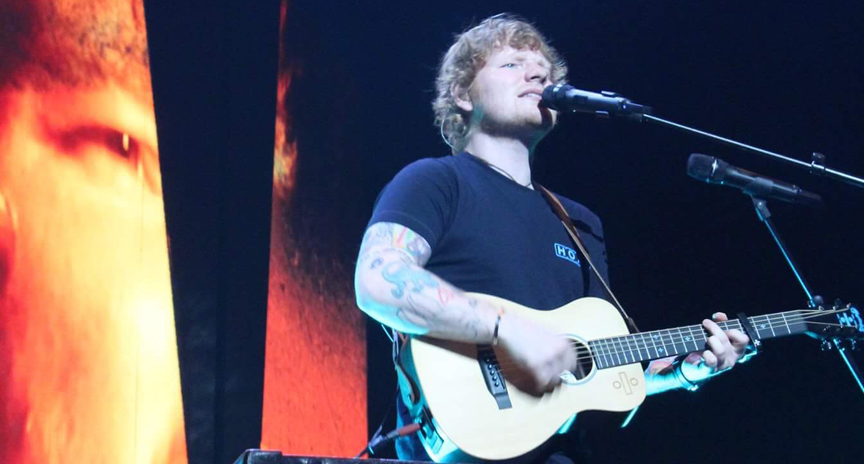 Ed Sheeran is a force to be reckoned with.
Opener, James Blunt, referred to him as the biggest male artist in the world which isn't an exaggeration. All you have to do is take a look at the music charts and see Sheeran's name everywhere.
Sheeran is no stranger to Edmonton having played here multiple times, even being an opener at the Jubilee years ago. The setting of Rogers Place was much different from his last tour that landed him at Rexall. He commented to the crowd, that the new building was very nice. A huge step up from Rexall, that's for sure.
He opened with Castle on the Hill, the first single from "Divide" and a fan favourite. The unique guitar chimes set the mood for what was to be a great concert. "Divide" tracks were featured widely on his set list, including Eraser, Galway Girl, and Happier (to name a few).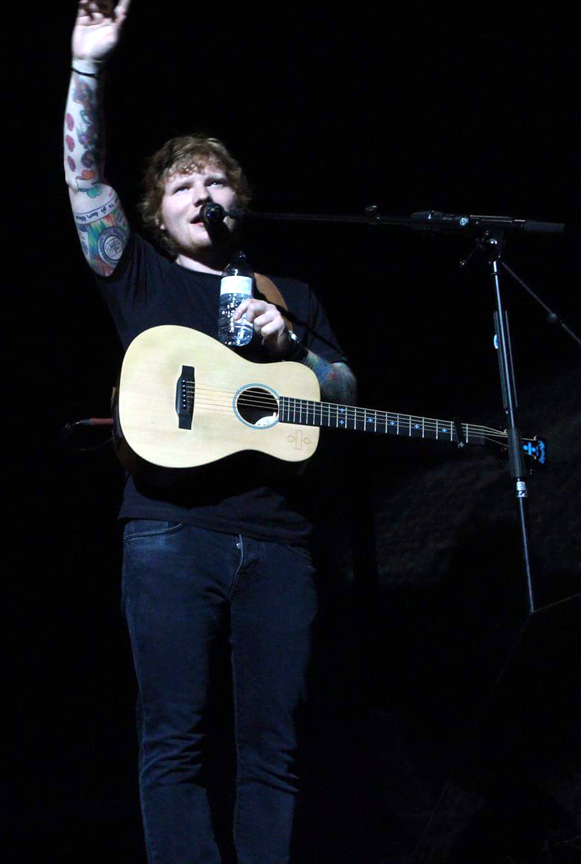 The acoustics in Rogers Place were solid and clean — not a single hiccup. Sheeran doesn't have a band accompanying him but, with his loop pedal and guitar, it sure sounds like one. Sheeran is a sight to see working his magic composing backup sounds via pedals and effects showing off his talent for replicating the sounds of organic instruments. This delightful man knows how to charm a crowd as fans sang along to every song, both when asked to and on their own.
He has a signature charismatic energy about him. Much of his allure can be attributed to the open humility in his lyrics which portray a vulnerable guy who wants to find happiness — isn't that collectively the great quest in life? This is why his lyrics are relatable. Everyone has suffered a broken heart, a great loss, and has felt hopeless. Sheeran consistently writes in the first-person, delivering an honesty that connects him to fans.
Behind Sheeran was a large bank of video screens filling the stage. A neat premise, but the execution was a bit off. Some of the video was fitting (footage from the stage or images correlating to the songs), while others were a bit erratic and more distracting than entertaining.  The extraneous video could easily have been skipped over with a camera kept on Sheeran.
It wouldn't be an Ed Sheeran show without some wedding related news. No engagements this time, instead, a bride wore her wedding dress to the concert. When Ed paused the show to ask if she just got married, she excitedly exclaimed her wedding had been ten days ago but she had to wear a dress. Ed dedicated Perfect to the lovebirds, stating the audience of Rogers Place was their wedding party.
Ed ended the night with high energy tracks including Sing, Shape of You, and You Need Me, I Don't Need You. He hit YEG right in the feels, emerging for his encore wearing an Oilers t-shirt with his name on the back. He waved a Canadian flag, showing his love for this gorgeous country.
Ed delivered everything fans were expecting and more. A spirited setlist, guitar and loop peddle stole the show…let's just try to forget some of those outlandish graphics.