MUSIC PREVIEW: Mission to Mars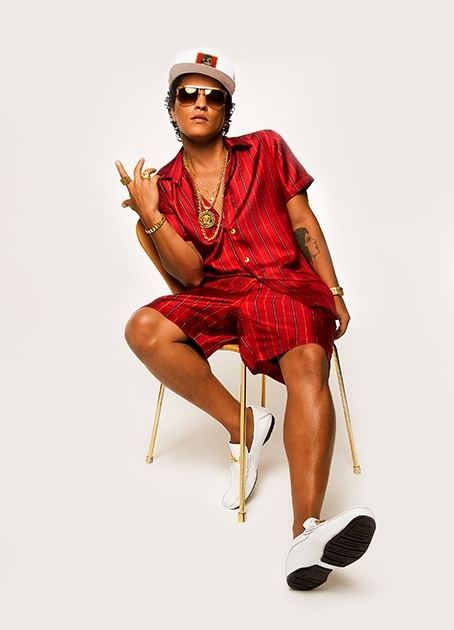 The incredible Bruno Mars is in town this weekend for a pair of shows, Sunday and Monday nights at Rogers Place.
With a wide range of musical talents, from writing to singing to playing guitars and the keyboards, he is currently touring to support his 2016 album 24K Magic, although it's his debut from 2010, Doo-Wops & Hooligans, that stole the hearts of fans and critics alike, captivating young and old and everyone in between with his soulful mix of R&B, pop, and singer-songwriter stylings.
In fact, his very first two singles ever, both from that album, both hit #1 on the US and Canadian charts – Just the Way You Are, and Grenade. A consummate showman, he puts on a great show – the show of shows if you will – and if you've never seen a Bruno Mars, you should definitely treat yourself to at least one of the evenings and head on down.
Tickets to the 8 pm show are $40 and up, Buy Sunday / Buy Monday
Thursday 27
Northlane – This metalcore band out of Sydney, Australia, is touring to support their fourth album, Mesmer, which was released in March of this year. Also described as "progressive" metal, one of the band's heaviest influences is the band Architects, whose song North Lane the band is named after. Union Hall, 7 pm, $25. BUY
Figure Walking – This is indie folk artist Greg MacPherson's newest project. Part punk, part folk, part dance, part kitchen sink, apparently, the Winnipeg band features MacPherson and drummer Rob Gardiner. Their debut album The Big Other was released in April to glowing reviews. The band Maintenance is also on the bill. Buckingham, 9 pm, $10.
Friday 28
Hungry Hollow – This local alt-rock quintet is playing their last show with their current drummer Jason Koop. They've already got dates into the future, though, so have no fear, they will roam on. Wheels Of Industry, Kings Of Foxes, and Scotch Whiskey Limousine will also perform. Bohemia, 7 pm, $15.
Saturday 29
Fire Next Time – This band bills themselves as a punk band that plays folk music – and they're not far off the mark. The local five-piece has an abundance of material available from three albums and an EP already. Lead singer-guitarist James is also doing a bit of a solo tour in August, landing in Saskatoon, Winnipeg, Fort McMurray, as well as a local show at DV8. Needle Vinyl Tavern, 8 pm, no cover.
Monday 31
Langhorne Slim – This celebrated star of the singer-songwriter scene is in between weekends at Calgary and Canmore Folk Festivals, so why not play a free show at the Black Dog in Edmonton on a Monday night? What the heck, right?? He may actually be under restrictions over doing other paid shows, or it seems like he'd be in a much bigger venue, but it's all good. He's all good, in fact. With seven albums under his belt, including a live album from last year, his blend of Americana and alt-indie will have the Dog rollicking from start to finish. 8 pm. NO COVER