REVIEW: Phantom raises goosebumps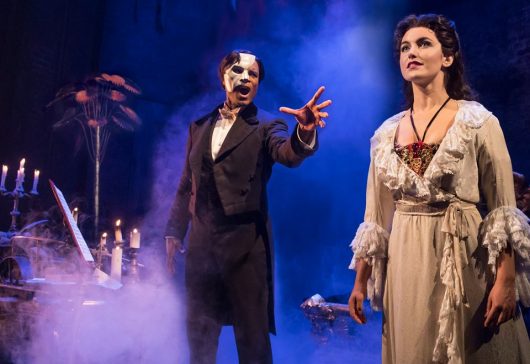 Thirty one years ago, Andrew Lloyd Webber's masterpiece opened in London's West End. It went to Broadway two years later.
Based on Gaston Leroux's novel of great intrigue and captivation, Le Fatôme de l'Opéra, the show was a hit. This edge-of-your-seat piece about the dark side of the human condition remains the longest running show in Broadway history.
And now The Phantom Of Opera is here … in Edmonton, at the Jubilee Auditorium until Aug. 6.
In Cameron MacKintosh's new production, the scene opens to the stage of the long-abandoned Opera Populaire in the year 1911. Littered across the stage are various props marked with BIN numbers. The auctioneer opens the bidding on a papier mache music box of a monkey in Persian garments. The Vicomte de Chagny (Jim Hogan) purchases the music box – and the audience is hurled into a harrowing memory of the unfortunate events that lead to the doors of the Opera House to remain permanently locked.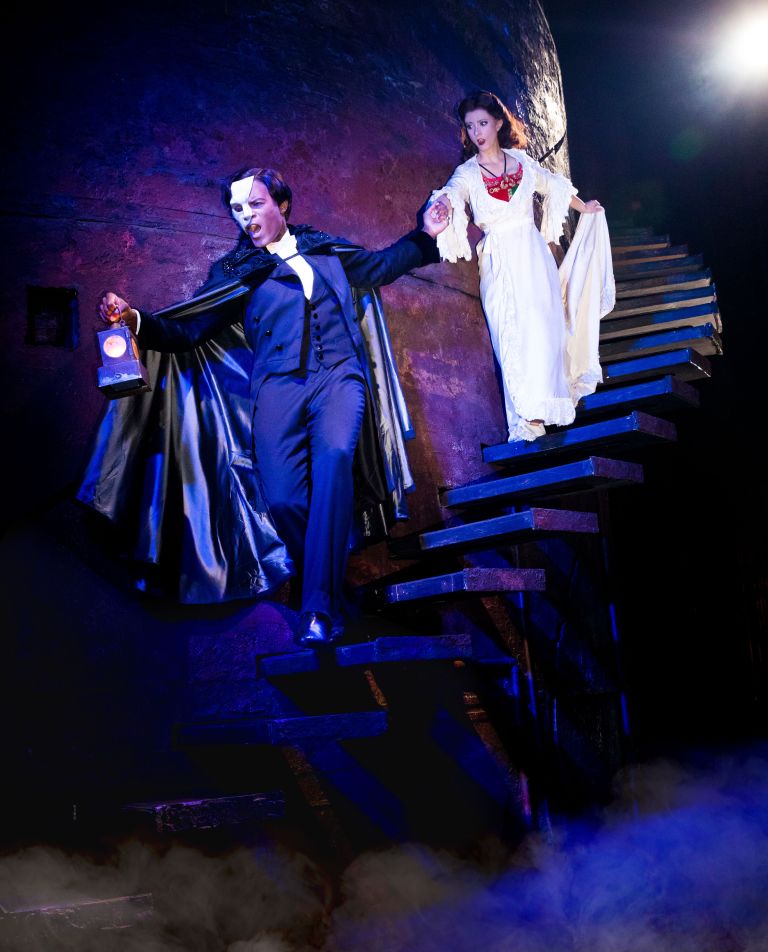 Act One introduces Christine (Eva Tavares), whose enchanting performance dazzles audiences and enthralls the Vicomte, who realizes that she was his childhood sweetheart "Little Lotti." Meanwhile, she is being lured – in more ways than one – by The Phantom. Her excitement and naiveté over her rising fame become clouded by dread and deception – for her Angel of Music will be her tutor as well as her tormentor.
MacKintosh, a 50 year production veteran, stays true to the haunting and mystifying allure of Webber's vision, with a few tweaks, of course. One such change is a breathtaking set design by the award-winning Paul Brown, while the mosaic of elegant costumes remain true to the late Maria Bjôrnson's original design.
The elaborate show is brought together by the exceptionally talented performances of dancers and actors. Each scene takes flight in the amazing set designs, down to the last detail, even the break of earth-shattering gun fire and towering pyrotechnics.
The youthful enthusiasm of Christine is artfully portrayed by Tavares, who shows the character's growth from apprehension to confidence in Think of Me. The Phantom's rapid descent from genius to madness is portrayed by the tenor Derrick Davis, who powerfully captures the chaotic emotions of his character. In Music of the Night, where Christine finally sees his dark side, you can feel his inner turmoil coming out. Equally powerful is Jim Hogan as The Vicomte. These singers transport the audience into a whirlwind of emotion and anticipation with phenomenal vocals, solo and in harmony, backed by the unmatched performance from the orchestra. It will give you goosebumps.
This timeless classic of a young ingénue's loss of innocence, of lovers forced to hide under the shadow of constant threat, and of a man's inner torture and longing, are all brought to life before your eyes in a must-see show.