Lady Gaga takes control in Edmonton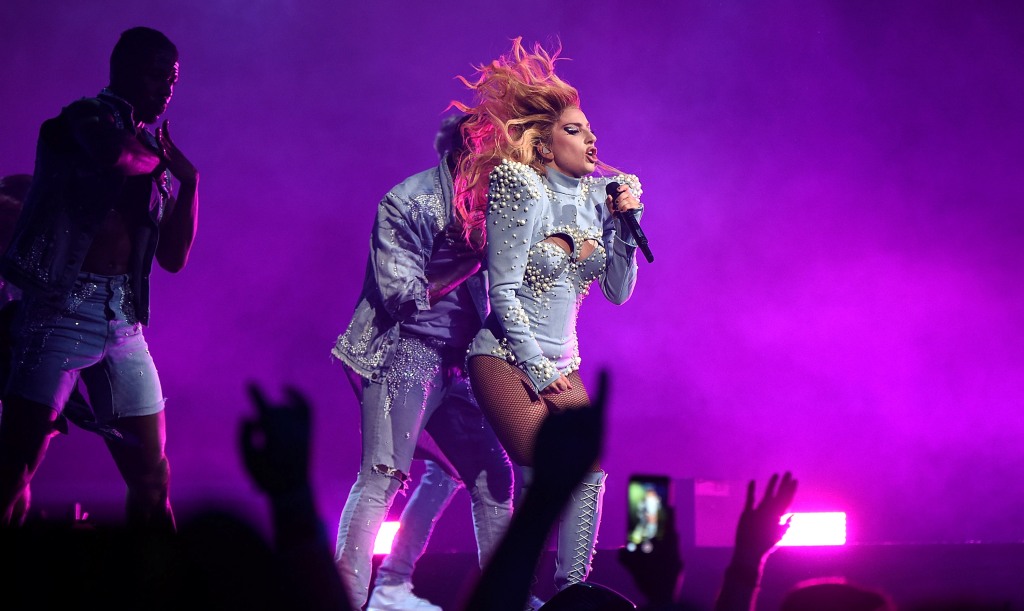 Just once it would be nice to see one of these superstar pop divas let down their ridiculous hair, loosen up and get real – but no, Lady Gaga, one of the best of them all, had to reinforce the pop diva stereotype and come off like a control freak at Rogers Place on Thursday night.
It's too bad. She can really sing. In fact, she can sing her ass off. She's been called – by me – "Madonna if Madonna could sing." She can dance. She writes interesting, literate, catchy pop songs that speak of important things, like LGBTQ equality, and also sex. Sex is good even when it's a bad romance, and sometimes funny to the point you spit out your beer when she sings line like, "I want to take a ride on your disco stick." In a disco song.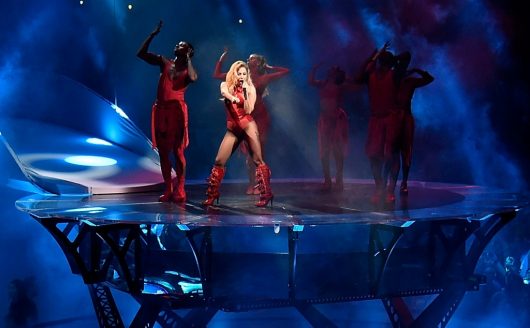 Lady Gaga has enough groundbreaking tunes over a long enough span of time that she doesn't worry about winding up as a flash in the pan. So why does she have to try so hard? Gaga did admit insecurity to the 14,000 colourful, happy people in the crowd – a brave thing to do. But everything in the show felt so planned, scripted, acted out, and oozing with false sincerity like a schmaltzy melodramatic Cirque du Broadway by way of Vegas sort of show – and just as entertaining if you're into this sort of thing. Is it rock 'n' roll or musical theatre?
Nothing was left to chance: Every dramatic thing Gaga said, every song she sang, every move she made, every time one of her dancers "assaulted" her, every overly elaborate prop she deployed, every costume change covered by an interminable musical interlude that brought the show to a grinding halt at regular intervals. Her entire ambitious spectacle of song and dance was predictable almost to the point of tedium.
Almost. Make that clear. There were flashes of brilliance beyond the sparkling cowboy hat Gaga wore for the opening number, Diamond Heart, from her new album Joanne, for which the tour is named (for an aunt who died before her time). The second song was a stirring rocker: Called A-Yo (also from Joanne), showing the muscle of her backing band who played mainly from the shadows, the skills of her team of dancers, and of course the wailing skills of Gaga herself. She also displayed her vocal gifts in the ballad The Edge of Glory, from the "C" stage, accompanying herself solo on a plexiglass grand piano illuminated by lasers. Sometimes theatrics distracted from the music. Cue her anthem Born This Way with the full throbbing dance groove – and there was much rejoicing.
Gaga asked earlier if there was anybody from the LGBTQ community here, and there were, by the sounds of it. "I'm so happy to have you all here tonight," she said. "If it wasn't for you, I wouldn't have a pot to piss in, or a dime to my name."
Not true, but whatever.
For a show like this, you have to consider the brilliance in the choreography, too, at one point where a squad of dancers clung to the singer to create the illusion of her dragging a huge dress made out of human bodies. That they usually had to dance in outrageous get-ups on dangerously tipping platforms and cumbersome catwalks all night made their work seem more impressive. There was also a gothic number with unconventional moves, and a Latin number that featured a circle twerk – Gaga at this point in a revealing costume that displayed her buttocks. Now that's entertainment.
Since Lady Gaga was born and bred in New York, it makes sense she'd have aspirations for Broadway in the long run. She's not quite ready yet. Think of these pop concert tours as works in progress.
Photos: Getty Images for Live Nation, Vancouver tour opener Aug. 1, 2017