REVIEW: Bunnymen get Edmonton hopping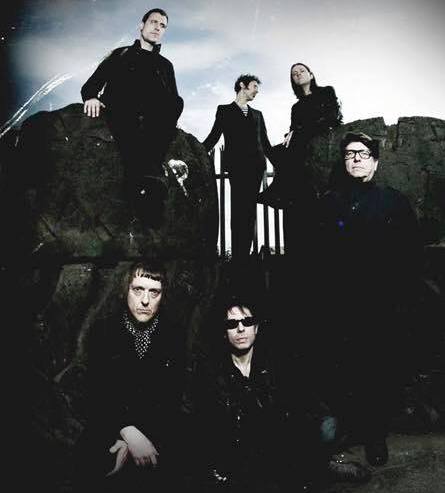 With only two original members from their beginnings in late 1970s Liverpool, Echo and the Bunnymen lit up Union Hall in Edmonton on Saturday night – despite the dim lighting.
Founding frontman Ian McCulloch was in fine form, with brooding vocals reminiscent of Nick Cave, or maybe Jim Morrison of the Doors, which they've been known to cover. They opened with Going Up, their first tune from the first Bunnymen album, and the singer hit his stride on Rescue, and then Villers Terrace, a song about the travails of drug addiction, and All That Jazz. All of the openers were from that 1980 debut album Crocodiles.
McCulloch asked the crowd, "Are you feeling psychedelic?"
They were. Seven Seas, from Ocean Rain ushered in the appearance of a teardrop-shaped Vox twelve-string guitar, which lends its beautiful sound to several songs on this album. It would've been nice if they had played more from this, and that Will Sergeant's guitars were a little higher in the mix. His ringing, shimmering, chiming sound is comparable to some of his contemporaries like Johnny Marr, or The Edge from U2.
The entire set sounded superb compared to a large auditorium.
Despite there only being two original members, the sound of Echo and the Bunnymen remains intact. The latest lineup since 2009 includes guitarist Gordy Goudie, bass player Stephen Brannan, keyboard player Jez Wing, and drummer Nick Kilroe, who distinguished themselves in bringing to life 15 songs from the earlier half of a dozen studio albums they were never part of.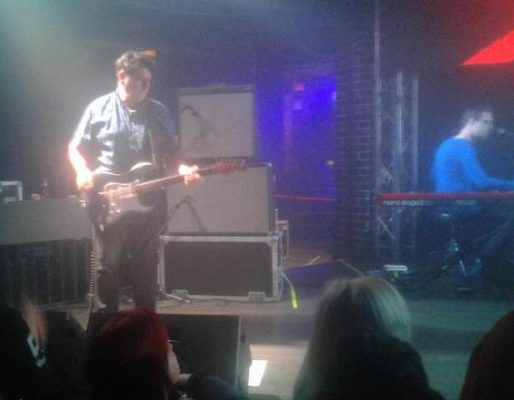 Zimbo and Over the Wall were the only tunes to show up from the band's second album in 1981, Heaven Up Here, as things progressed rather chronologically, with Bedbugs and Ballyhoo from their eponymous album sandwiched in between. Don't ask what it means. They finished the set with the cuts that were released as singles, particularly in Britain, or appeared on various American movie soundtracks such as Pretty in Pink, during the '80s. Following Never Stop, Bring on the Dancing Horses didn't need much prompting for a singalong of the chorus from the audience. Likewise for the cryptic lyrics of Killing Moon, with its spooky electric 12-string guitar lines, the Vox sounding like an electric bouzouki with a whammy bar (apparently inspired by balalaika), and The Cutter, a driving finale of the opening track from Porcupines. Fragments of Dylan and the Beatles, and Lou Reed's Walk on the Wild Side and Coney Island Baby, formed a brief medley inserted into Nothing Lasts Forever. Earlier it sounded like a bit of The Remains crept into another of their songs. McCulloch was clearly impressed how well the audience knew and sang his words.
Around this time, there were several comments about "reds and blues," presumably referring to soccer. Returning for an encore while still finishing up a cigarette, McCulloch double-knotted up a stage towel like a soccer ball, and expertly side-kicked it into the audience. This was followed by Lips Like Sugar and the title track from what is deservedly their most lauded album, Ocean Rain.
This was a co-headlining tour on other dates with the Violent Femmes – but not Edmonton. Filling in was the atmospheric Oklahoma four-piece Ester Drang, which performed in a wash of post-rock sound verging on noise, in which one could hear echoes of Brian Eno and Talk Talk. With two guitarists who also played keyboards – and played their guitars like keyboards – the band offered a set with subdued vocals from founder Bryce Chambers. Though the lineup has changed a lot since their inception, they have cited the Bunnymen as an important influence.
A lot of people in Edmonton do, too. Always more popular in Britain and the rest of Europe than in North America, it was a lucky break to see Echo and the Bunnymen in a small club here.