Folk fest blown out by mighty wind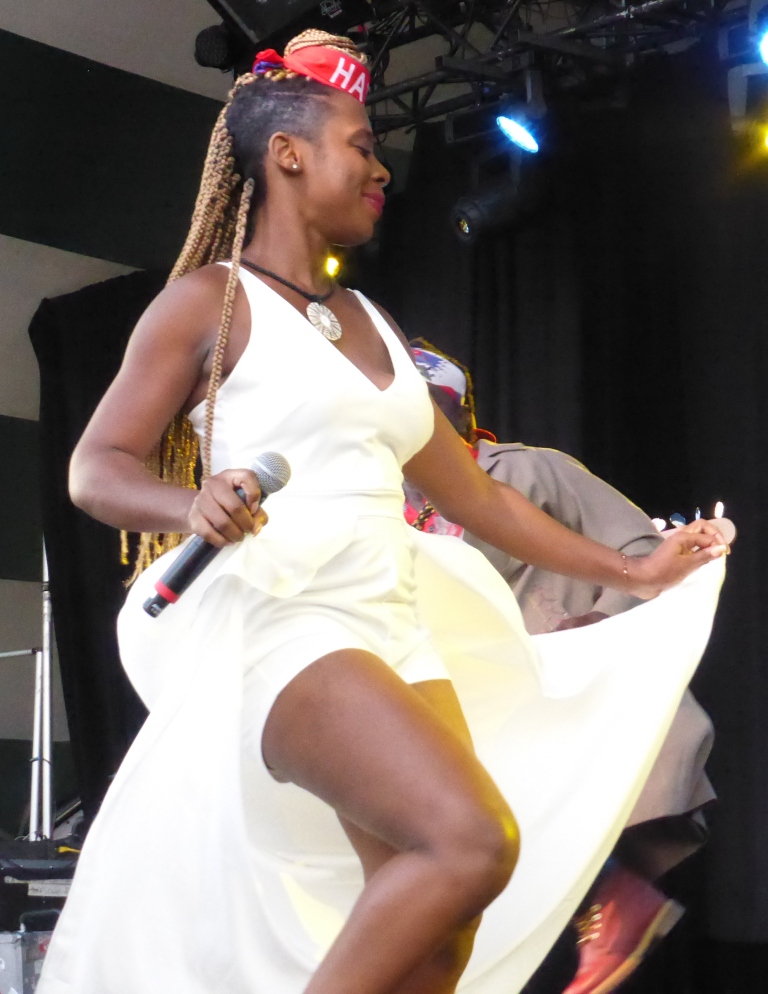 Before it was evacuated on Thursday night, people were having a blast at the Edmonton Folk Music Festival.
They were just getting warmed up with the furious fiddling hurdy-gurdy goodness of the Quebec supergroup called Solo; and a smokin' set of Haitian samba from Lakou Mizik – and then Mother Nature stepped in. A sudden storm blew in with dangerous gusts of wind that caused the three 400-pound video screens on the upper hill to come loose from their tethers and flap around like kites. People started freaking out, some fleeing the scene. Crews scrambled to get the screens taken down, with helpful fans holding on to keep them from blowing away. The delay stacks, those heavy banks of speakers held aloft by chains inside their towers, swayed crazily in the wind. When was the last time those gimbals were inspected?
It was at least 15 minutes later that the official evacuation order was issued. A lot of people at the bottom of the hill were oblivious to the chaos above, while Lakou Mizik finished their set and took their bows, and then the tweener came on before the next scheduled act Shakey Graves. By then the wind had let up and the crews managed to secure the TV screens, but the storm still threatened. Only then did organizers cancel the night.
"I think they blew the whistle a little too early," said one anonymous security person. "I've seen worse."
Public safety is the prime directive, of course. There were no reported injuries, and as directed, some 20,000 people left the site "calmly and safely."
Earlier, the two aforementioned bands killed it. Solo is a dumb name for a large band, but it allows for an opening joke that involves four of them "playing solo" on their various odd instruments and different songs in different keys at the same time. Ha, ha. The people cheered with relief when they launched into the first of many merry reels. With every musician having his own personal stompin' board so no drummer was required, this band is literally two bands crashing into each other: De Temps Antan and the Juno-winning Le Vent Du Nord, for a net result of Quebec music and culture so pungent you could smell the butterscotch in the air. Or maybe I was having a stroke.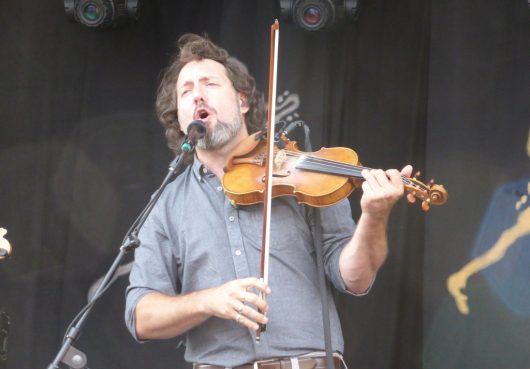 Lakou Mizik was a ball of slick energy and style, a powerful fusion of Afro-Cuban rhythms with elements of rock 'n' roll and hip hop. Formed specifically to promote Haitian culture after the devastating earthquake of 2010, these talented multi-instrumentalists featured a maniacal frontman, a gorgeous singer-backup dancer, and colourful musicians who played a variety of odd instruments – an accordion that sounded like a B3 organ, a dented horn that only seemed to be able to play one note, and what appeared to be a homemade arsenal of percussion instruments. There were heartfelt a capella vocals at one point, too. Huge fun in another language.
No word by press time on whether Shakey Graves or the scheduled closer The Decemberists managed to score another gig in town, or whether they just took the night off. Shakey's got a packed schedule, and plays Calgary Friday night. The Decemberists are not scheduled for folk fest sessions and are on their way to Montana to play on Saturday. Both acts have been invited to play the 2018 festival, and the folk fest is offering refunds for patrons for Thursday night.
The folk fest continues Friday with Brandi Carlile and Rhiannon Giddons. Valerie June and Leon Bridges play Saturday; City and Colour and St. Paul and the Broken Bones on Sunday. The weather forecast calls for clear skies.