Dead Troll homecoming a Fringe triumph
Get Me the F*ck out of Edmonton, and other ramblings of a Fringe has-been
By Wes Borg, Victoria, Venue 8 (Old Strathcona Performing Arts Centre)
Sure, Wes Borg did manage to get the f*ck out of Edmonton, but the most important thing right now is that he's back in town with a new Fringe show playing all his great musical comedy pieces from both his Edmonton past, and Victoria present.
From all accounts, this local kid still regards the city with great affinity, clearly enjoying telling tales of growing up in Sherwood Park in the 1970s and '80s. His songs take over the hilarious tales of his experiences of doing paper routes in the middle of Alberta winters, and of '70s era personal computing "technology" at his local high school, which served as inspiration for a song poking fun at developments in the field over the last 50 years.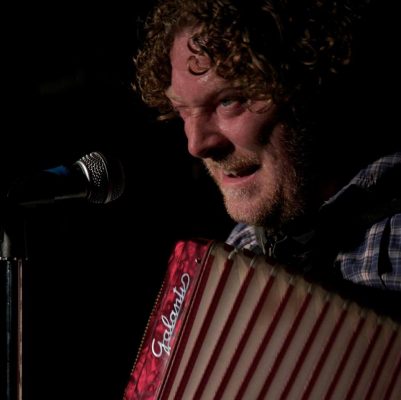 He revisited old faves like The Toronto Song, and also the song written only using words and terms from an introductory junior high school French textbook – a guaranteed in-joke out this way if there ever was one. Sorry, Quebec, that's all we know.
One glaring setlist omission was The War of 1812, from the Three Dead Trolls in a Baggie play, but Borg's song selection couldn't go wrong no matter what he picked. Everything he does is gold. He went on to feature some new BC-inspired tracks, one hilarious double entendre-ridden piece detailing his decision to marry his RV, or his "children's song" inspired by the West Coast love of recycling, overpriced organic produce and granola bars. Of course, he had to wax nostalgic on the act's title song, evoking the spirit of his lifelong friend and troupe mate Joe Bird, who died in 2009, trotting him out in the form of an anatomically correct, roller skate-clad puppet to perform the gleefully tongue in cheek track about seemingly every local artist's secret dream to – yes, folks, it's true – get the f*ck out of Edmonton.
Borg seemed in a bit of a rush for most of the set at the show I saw, and it was odd how often he commented on how many minutes were left. Was he itching to get the f*ck out of town so soon? Who knows? Whatever the reason, he will no doubt earn his keep with the remainder of his 2017 Fringe performances here. Another must-see Fringe winner.
5 out of 5