The Royal Foundry melts down genre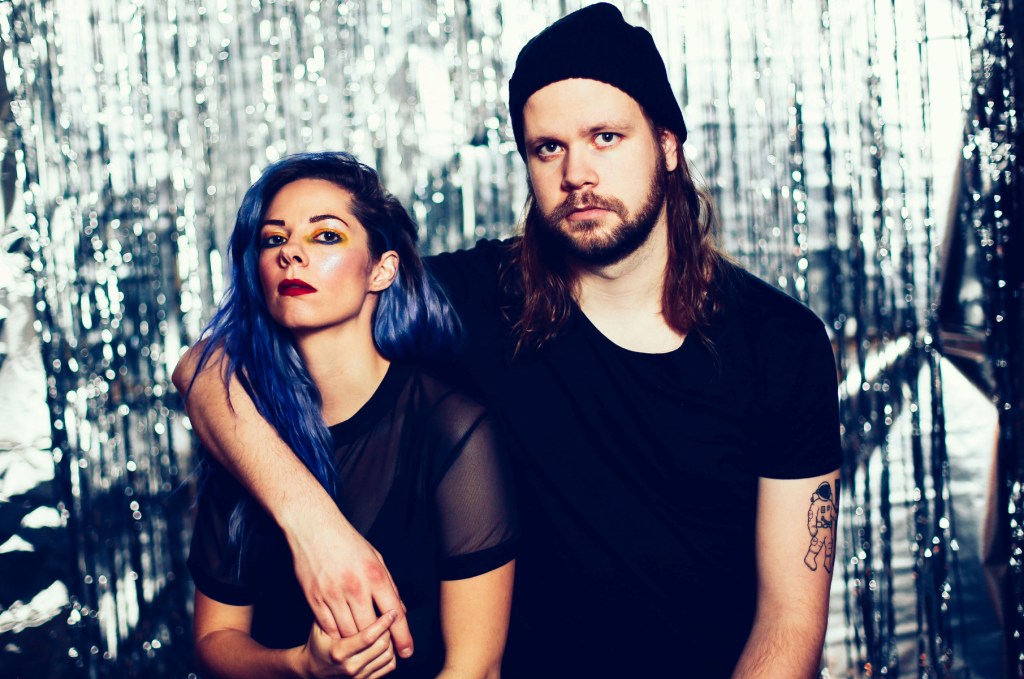 Edmonton's next big thing is getting a little tired of being pigeon-holed. If you want to call The Royal Foundry anything, call them a pop band – and if you've been paying attention to pop radio you'll know it encompasses all genres of music: Rock, folk, punk, electronic dance, jazz, Latin, Caribbean, hip hop, classical, everything. Sometimes all in the same song.
The Royal Foundry's new album, Lost in Your Head, is one slick genre-busting thrill ride. They're back in town Thursday night for a sold-out release show at the Needle Vinyl Tavern.
Some songs have already been getting radio airplay. All We Have sports an electronic dance groove. The title track is a combo of electronic and roots, with acoustic piano. And you've probably heard Never Have Time on Sonic radio – a brisk and stirring tune more in the neo-folk vein, punctuated by a squeaky hook rendered by an African bird call. These guys are like the electro-Lumineers. At other times they have Calvin Harris feel.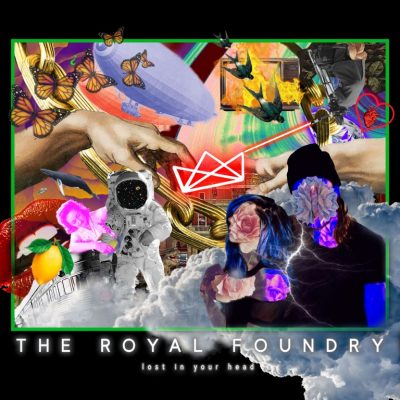 And yet it all still sounds like the same band – thanks mainly to the lilting melodies and distinctive voices of Jared Salte and Bethany Schumacher, the married couple who front the band. In a recent speakerphone interview from somewhere on the road in Ontario, they say the multiple personalities in the music is intentional.
"If you've seen the album artwork, it's a very chaotic art piece, a lot of pictures thrown on top of each other – and that's the album we wanted to give to our listeners," says Schumacher. "This isn't just one musical genre."
Once upon a time, music used to be analyzed by style mavens and placed accordingly into ghettos according to genre, on categorized "racks" in what used to be known as "record stores." Not so much anymore. Some radio stations play a particularly fragmented selection of music. Even "rock radio" takes many forms. Labels are becoming meaningless. That The Royal Foundry calls itself an "electro-alt-pop band" is almost silly.
"A lot of music today is not fitting into those musical boxes," Schumacher says. "Before, in the '70s and '80s, things fit so nicely into all these different musical compartments, and that made things easier. That's one of the challenges for artists today. We're too pop to go on alternative radio, too alternative for pop radio."
Salte (who let his wife do most of the talking because he was driving) cuts in, "We still hear those genre specific comments from radio stations. But the music out there is really reflecting how broad it's become."
Schumacher says, "I think more people are saying, screw it, I'm just going to create what I like and not call it anything."
The choice of the band name sheds some light on this attitude. A foundry is a place where metal is melted and purified, and Schumacher says it's the perfect metaphor for her band.
"I love that analogy in life. I love this idea that you go through extreme hard times in your life to become a better person, to learn to grow. Every person can take something away from that."
That's right: We all need to have a good melt-down every now and then.