INTERVIEW: Yes by any other name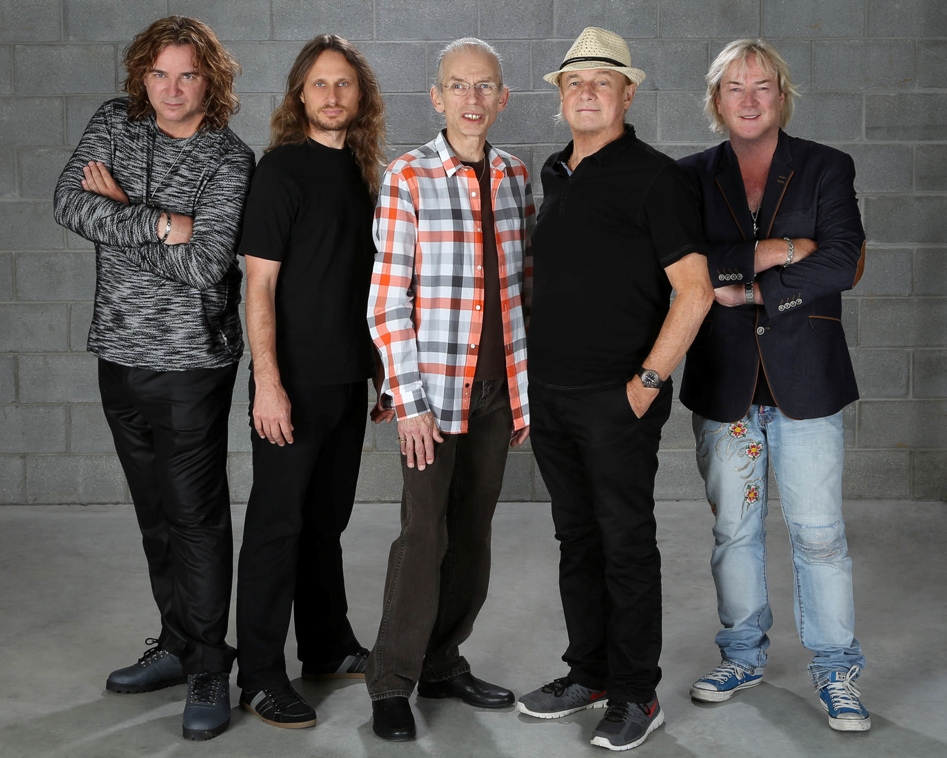 Shall we do this again? Who's in the band? No, not the Who. Yes. What? The name of the band. Am I supposed to Guess Who? No, it's Yes, it's them. Them is playing? No, Them broke up a long time ago. The band is Yes. Oh, I love The Band. No! Not The Band. Yes! So will you tell me the name of the band?! I just did! So what is it? Yes. That's what I'm asking you! Nyuk nyuk nyuk nyuk …
All kidding aside about the legendary British art rock band absurdly named Yes – playing Sept. 7 at the Jubilee Auditorium with Todd Rundgren opening – this band is not like other progressive rock bands. There is not one speck of darkness in Yes's music, not one iota of complaining about how grim the real world can be. And, for that matter, no real world. Yes is a musical expression of fantastical visions and sounds far from Earthly troubles. Fans know it well. If you did a poll, I bet you'd find most Yes fans have experimented with hallucinogenic drugs.
In short, Yes lives up to their name. Positive affirmation.
"Why make it dark?" asks drummer Alan White, rhetorically, in a recent rushed phoner interview (he had to catch a plane). "Music's supposed to create happy vibes."
Wait … is this the real Yes? Such is the usual awkward question in the realm of classic rock. Short answer: Yes.
This group – the one with White, new singer Jon Davison, guitarist Steve Howe, keyboardist Geoff Downes and new bassist Billy Sherwood, with guest percussion from Howe's son Dylan – owns the Yes name. With the late Chris Squire on bass, they played in Edmonton in 2014 and they were terrific: Less than the original Yes, more than the best Yes cover band of all time.
There is another, however, which must call itself "The Music of Yes," with original singer Jon Anderson, along with keyboardist Rick Wakeman and guitarist Trevor Rabin. The latter two are not technically original members, but famous Yes-men nonetheless. Before the schism, Alan White wasn't an original member, either, but also close enough for rock 'n' roll that he was inducted into the Rock and Roll Hall of Fame this year along with Anderson, Rabin, Wakeman, original bassist Squire (who died in 2015), original keyboardist Tony Kaye, and original drummer Bill Bruford (who White replaced in 1972 when Bruford went off with King Crimson), along with Howe, who now plays with White in Yes, not to be confused with The Music of Yes. There are at least two entire bands in there. Clear?!
Anyway, White's been in Yes for 45 years – the longest of any living member. He says he's happy about the long-awaited Rock and Roll Hall of Fame induction, "It's great to get recognition for the work you've done all these years" – he says the same thing football players say after winning the Super Bowl. White says he'd talked to lot of bands already in the Hall who would ask, "We grew up on your music! How come we're in here before you are?" Maybe because, as pointed out, it's complicated.
While the last tour saw The Yes Album (1971), Close to the Edge (1972), and Going for the One (1977) performed in their entirety, the set-list this time will be one song from every album, White says. There are 21 studio albums, and songs have been known to stretch to 10 minutes or more. There was a new record in 2014.
You have to do something keep it fresh after all this time.
White says, "It's got be in the tens of thousands I've played Roundabout. That's like riding a bicycle."
The secret to staying interested is in the music, of course. There isn't a single straight line, conventional rhythm or sustained metre in Yes's entire canon. Harmonic structure comes out of left field, styles range from atonal jazz to neo-classical cadenzas, the melodies soar and swoop to heavenly heights, not a sour note to be heard. Again: Nothing dark. Songs are often not mere songs; they are elevated to "pieces" and sometimes organized in movements, as complicated as classical music, and as difficult to play. They don't call it art rock for nothing.
"It's the music itself that keeps everyone going," White says. "It's always been that standard of musicianship. That's what keeps this band together. I've been in the band 45 years this year. Pretty amazing."
We don't speak of The Other Yes in this interview. Seems like a harsh to the mellow. Besides, there isn't time. But White remembers a steep learning curve when he joined Yes 45 years ago. He had been the studio drummer on John Lennon's Imagine recording, and already had experience with the unconventional as a member of the Plastic Ono Band. But Yes was an entirely new level.
"In the beginning, I had three days to learn the material," White says. "It scared the hell out of me."
Asked if there are particularly difficult pieces that still make him sweat while performing on stage, he says, "Funnily enough, as I get a little bit older I don't seem to sweat as much. I can do the parts with ease and get the same result." He adds with a laugh, "I've done it before. When you've been in Yes that long you get good at what you do."