PLAYBILL: Respect for Soul Sistas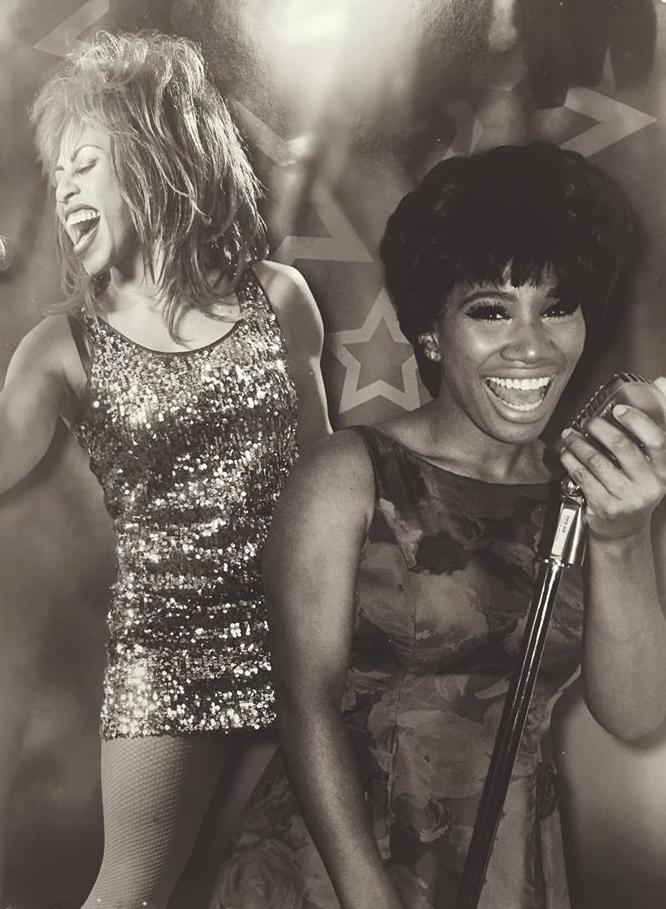 One of the things the Mayfield Dinner Theatre has going for it is its artistic director Van Wilmott – whose gifts are brought to full fettle in the season opener Soul Sistas, depicting the lives and music of Aretha Franklin and Tina Turner.
No word if they're going to touch on their reported feud. And you thought Taylor Swift was nasty.
Locals remember Wilmott as a dedicated and accomplished keyboardist, songwriter, producer, and active member of the Edmonton music scene as the leader of his band Grace Under Pressure, yet another great local "almost made it" tale – whereupon he suddenly dropped off the face of the Earth.
Turns out he'd just jumped into theatre. Wilmott's been working his nose to the grindstone at the Mayfield for almost 25 years, and happens to be married to Kate Ryan of the Ryan Theatre Dynasty. Coincidence? No. They met in 1995 when he was auditioning her for another Mayfield musical.
Soul Sistas (written by Will Marks and Kevin Michaels) sketches out the respective backstories of Aretha (played by Tara Jackson) and Tina (Tiffany Deriveau) while focusing on their incredible legacies of music. To that end, Wilmott has pulled out all the stops (an organ reference, don't forget), and besides producing the show will be playing keyboards in the band, which also includes hornmen Paul Lamoureux and Bob Tildesley, guitarist Harley Symington and drummer Steve Hoy. These guys have been on the scene for decades. With two back-up singers to fill the sound, there's little doubt this ensemble can play killer versions of all the Soul Sista hits we know and love: Respect, Natural Woman, Proud Mary, Better be Good To Me, Let's Stay Together, Chain of Fools, so many more. Seems the trick to this show is what to leave out.
Soul Sistas starts previews on Tuesday and opens Friday, Sept. 8.
READ: Interview with Van Wilmott
Theatresports
With the number of Fringe shows Rapid Fire Theatre has produced, it's only fitting they'd have a little trouble getting over it. Following the new season launch party on Thursday, Sept. 7 at 7:30 pm in the Citadel Theatre, the first "Chimprov" show of the season (Saturday, Sept. 9 at 10 pm) is a popular Fringe bit called "Director's Cut." Five Fringe show directors enter, only one leaves, and it's up to the audience to decide.
The earlier (7:30 pm) show on Saturday also has heavy audience participation: Maestro: The Hunger Games of Improv, in which only one of 10 performers will prevail to win the Sir Wilfrid Laurier Memorial Award. We have to check if Canada's seventh Prime Minister has enough dirt on him to get him stricken from our official history, currency and public buildings, but he seems clean. For now.
Also proceeding as more-or-less normal in the new season will be the two Friday night Theatresports improv shows (7:30 and 10 pm), along with the various showcases through the schedule.
Remember: The only losers in improv games are the audience members. No! It's winners! The only winners in improv are the audience members. That's better. And the improvisers. Everybody wins.
Battle for the Limelight
Does everything have to be a competition?
This annual scavenger hunt hosted by Northern Light Theatre will pit teams against one another in a race to raise the most funds – and it's for the entire theatre community. Like in The Amazing Race, there are challenges, clues, puzzles and so on, and it's all taking place Saturday, Sept. 9 from 2-5 pm, in the environs of Old Strathcona.
Registrations are open now, or you could just come and watch.