REVIEW: Super Soul Sistas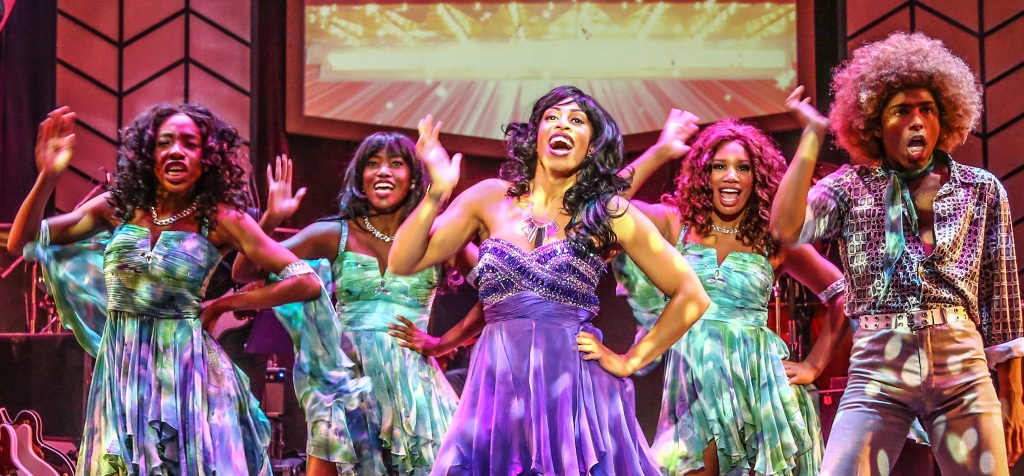 In their unending forensic probing of pop music for discerning dinner theatre patrons, the Mayfield Theatre is trying something new – well, not really new, but something a little different.
Instead of giving us a musical genre (folk music) or a group (The Beatles) or an individual (Buddy Holly, Patsy Cline), they have combined the formidable abilities and hugely successful careers of America's two top soul singers into one show.
The first half features Aretha Franklin, undoubtedly the greatest pop and R&B voice of all time – as uncannily channelled by Tara Jackson – and in the second half, the Queen of Rock 'n' Roll and legendary stage performer Tina Turner (Tiffany Deriveau).
Franklin, of course, is one of the best selling musical artists of all time – 75 million records and counting. She has enough music awards to fill a hardware store. Franklin came to epitomize "soul at its gospel-charged best." She's blessed with a powerhouse mezzo-soprano voice and an ability to deliver a bedrock spiritual-like truth to all that she touched – from pop to rock to the profound.
After intermission Deriveau bursts on the stage as Tina Turner. Turner also holds an impressive number of awards and has sold some millions of records but she added a bit of ebony spice to the mix – sex and a dervish-like stage energy.
If Aretha had a relatively happy childhood coming up through Sunday morning gospel services in the black churches, Tina, an undoubted talent from the very beginning, fought her way through an unhappy childhood and progressed through the honky-tonks and black travelling shows of the South. The physical abuse she suffered at the hands of her long-time husband Ike was extreme and the story operatic. One night in 1976, he viciously attacked her in the back of a limousine going to a performance in Dallas. When they arrived, she stepped out of the car and just kept on going (turning her best-selling song What's Love Got to Do With It into an anthem for abused women everywhere). She was a good actress (Mad Max: Beyond the Thunderdome) and has sold more concert tickets than any other solo performer in history. It was on stage where she exploded into a revelation of sexuality, raw emotion and volcanic vocals, where she was at her best – and where she found her greatest success.
The Mayfield has chosen to stage the show as a concert, with interstitial comment by supposed members of the stars' families.  The front of the theatre is a big concert stage with steps and layers, fancy lighting and a projection screen. Under music director Van Wilmott's able hand, a hard-working seven-piece band in back pumps plenty of blue-eyed soul into the proceedings.
It's not especially a dramatic approach but it works well under Christian Goutsis' expert staging and provides a great platform for two incendiary performers.
Jackson may not have Aretha's pipes, but she is vocally endowed with a huge range and sings with intensity and soul. And the hits just keep on comin': Respect, Say A Little Prayer, (You Make Me Feel Like) A Natural Woman, Chain of Fools, Jumpin' Jack Flash, and so many more.
Deriveau has Turner's muscular body, generous mouth, flashing white teeth and the mop of hair that never stops while dipping deeply into the star's inexhaustible wellspring of energy. The performer mounts an unstoppable 40 minutes. Songs include Fool in Love, Private Dancer and a particularly driving version of Proud Mary.
With the help of the back-up singer-dancers Jameela McNeil, Matt Nethersole, Antonette Rudder and Malinda Carroll and Christine Bandelow's unfettered choreography, this immensely entertaining evening is a gust of high-energy soul.
Photos by Ed Ellis