PLAYBILL: From tragedy comes comedy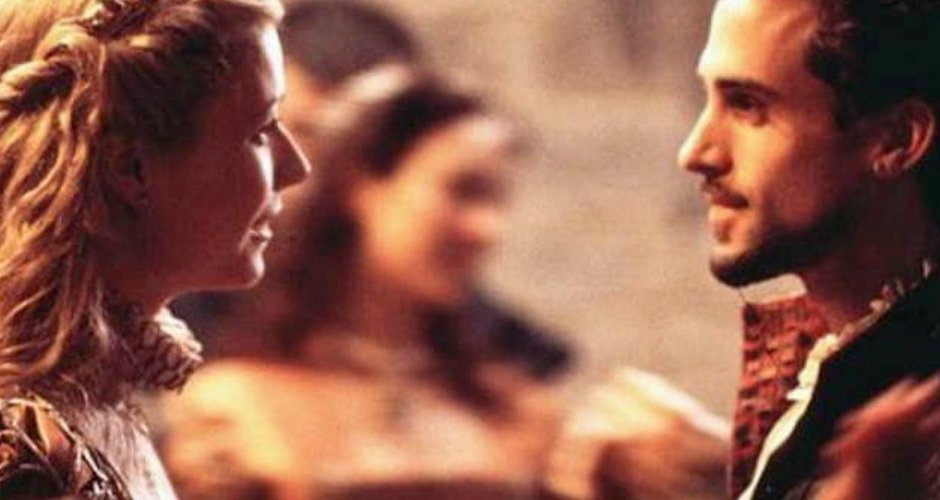 It turns out that Taylor Swift isn't the first person in the history of the world to create art inspired by heartbreak.
About 500-something years ago, a British playwright named Will Shakespeare had a torrid love affair with someone else's fiancé – and as one might expect, it ended badly. But then he finished Romeo and Juliet, one of the greatest love stories ever told.
Coincidence? You be the judge.
That story is all conjecture, of course, a bit of poetic license on the part of playwright Tom Stoppard, who with co-writer Marc Norman created a whimsical big screen romantic comedy in 1998 called Shakespeare in Love, starring Gwyneth Paltrow and Joseph Fiennes (above).
It was adapted for the stage in 2014, made a run in London, and is now the season-opener for Edmonton's own Citadel Theatre Sept. 16-Oct. 8.
Soul Sistas
In its quest to mine the pop music canon for discerning dinner theatre audiences, the Mayfield Theatre has assembled a killer line-up of talent to render the lives and music of two of the biggest divas of all time: Tina Turner and Aretha Franklin. Seriously, the only problem with this concert revue is which songs to leave out.
Tara Jackson has the pipes to play Aretha, as does Tiffany Deriveau portraying the young Tina Turner. There's a squad of back-up singers on a glitzy stage, and a live band populated by some of Edmonton's elite musicians, including the Mayfield's artistic director Van Wilmott. It all results in an immensely entertaining gust of pure soul.
Soul Sistas plays until Oct. 29.
Soapacalypse 2025
In the future, when artist grants are history and corporate patronage amounts to hiring playwrights to write ad copy for the Googlebots, the live theatre industry will grind to a halt. Writers and actors will literally starve. The Overlords, mindful of keeping the hive happy, will then invent robot actors to perform cheaply in comfortable audience-approved robo-plays that always receive glowing reviews from the robo-critics. But then a band of brave human actors holding out against the mechanized menace stages an improv battle with the robo-actors in an electronic dance music version of West Side Story, which causes the robo-critics' head to explode, whereupon a meteor hits the Earth, sending us back to the Stone Age to start all over again.
… is just one of the infinitely possible plotlines in the 25th annual Soap-a-Thon – 50 continuous hours of improvised story from Friday, Sept. 15 to Sunday, Sept. 17 at 9 pm in the Varscona Theatre, and starring a who's who of Edmonton's comedy acting talent. Why, they're just making it up as they go along! The setting this time is a Dystopian Universe – and there's a drinking game you can play: Take a swig for every Mad Max or Hunger Games reference. And see if you can last the whole 50 hours like some of the human performers on stage. A come-and-go-as-you-please pass is $60, one time entry $20.
I tire not! I am Playbot! Get out of here, Playbot.
Kaleido Family Arts Festival
Just when you thought we were all festival-ed out comes this sprawling multi-disciplinary event taking place Sept. 15-17 in the environs of Alberta Avenue (118th) – verily the Old Strathcona of the North.
The Fringe is about the closest comparison you can make for Kaleido. There are literally – literally – dozens, perhaps even more than a hundred different events at a number of venues surrounding the Alberta Avenue Community Hall: A lot of music, rock, jazz, opera; there's dance, live theatre, performance art, kids shows, food trucks, you name it. One of Edmonton's biggest block parties just keeps getting bigger. And here's deal-maker: Admission is FREE to all events. See the schedule.