PLAYBILL: The Hills are ALIVE! Aieeee!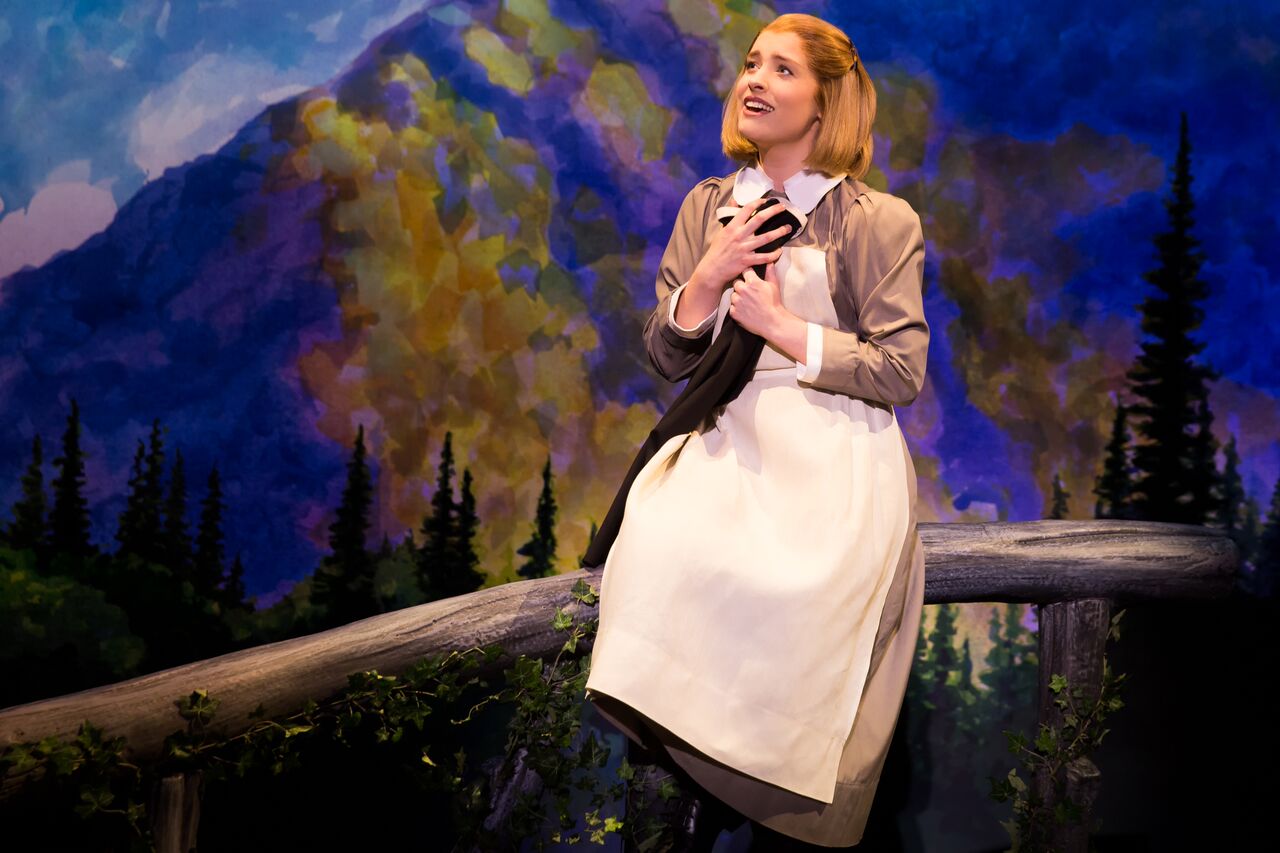 If you didn't know what comes after "The hills are alive …," you might get the wrong idea and think you're at a horror movie.
What aforementioned sentient buttes are alive with is of course the title of one of the most famous musicals of all time, The Sound of Music – the Broadway Across Canada touring production playing at the Jubilee Auditorium Sept. 19-24.
Fun fact: This seemingly lighthearted story could've turned into a horror movie. It's based on the writings of Austrian baroness Maria von Trapp – later published as a best-seller called The Story of the Trapp Family Singers – about her large step-family who escapes the Nazis in 1938, singing the whole time. Maybe not the whole time, but Richard Rodgers' and Oscar Hammerstein II's take on the tale sure made it seem that way. This was the legendary duo's last musical; it won five Tony awards in 1959, and five Oscars when it came out in a movie famously starring Julie Andrews six years later. The touring show stars Jill-Christine Wiley (pictured).
The work has enjoyed a devoted cult following ever since – on film and on stage – not the least because The Sound of Music contains some of the most memorable musical numbers ever written. They're super campy, but so catchy that only death will drive them out of your head: including the title song, plus the musical scale tutorial Do-Re-Mi – the one every child knows by heart whether they understand what the hills are alive with or not. Beware!
Soul Sistas
The Mayfield Theatre, in its quest to mine the pop music canon for discerning dinner theatre audiences, has assembled a sensational line-up of talent to render the lives and music of two of the biggest divas of all time: Tina Turner and Aretha Franklin. The only problem with this show is in which songs to leave out.
Tara Jackson has the pipes to play Aretha, as does Tiffany Deriveau portraying the young Tina Turner. There's a squad of back-up singers on a glitzy stage, and a live band populated by Edmonton's elite musicians, including the Mayfield's artistic director Van Wilmott. It all results in an immensely entertaining gust of soul.
Shakespeare in Love
Did he not love? Did his heart not break? Was he not flesh and bone? Was he not a man? It's a plausible premise: A young English playwright named William Shakespeare suffering a writer's block had a love affair with someone else's fiancé – which ended badly, as these things often do. But then! Inspired by heartbreak, he finished Romeo and Juliet, the greatest tragic love story ever told.
The story within the story that sprung from that whimsical idea wound up as pure comedy – and Oscar gold, of course, with the 1998 feature film Shakespeare in Love, starring Gwyneth Paltrow and Joseph Fiennes. It was only recently adapted for the stage, in 2014, and is the season opening play at the Citadel Theatre until Oct. 8.
Mind Games
Some so-called "mentalists" get offended when critics claim they can't really read minds. For without the possibility of supernatural powers, it's just a glorified magic act.
But Calgarian mentalist Jeff Newman is no Kreskin. He's right up front with the secrets of his art: "Science, suggestion and good old fashioned trickery." Hear that?! Trickery!
Newman brings his show Mind Games to the Roxy on Gateway Sept. 21-24. In the framework of various childhood games, the show claims the mentalist will "influence your thoughts," make "impossible predictions," and – you guessed it – read your MIND. Prepare to be tricked.
Prairie Dance Circuit
Edmonton dance guru Brian Webb is at it again. At what, you ask? Why don't we ask him? A blurb from a press release for the season-opening production Sept. 22-23 at the Timms Centre for the Arts reads: "The premise? Anything is possible."
Does that help? See, if writing about music is like dancing about architecture, as Frank Zappa once said, then maybe writing about dance is like building skyscrapers about music … or something. Anything is possible.
At least we know it'll be something never seen before. Prairie Dance Circuit will feature the work of three choreographers from the prairies: Webb himself, along with Calgary's Nicole Mion and Regina's Robin Poitras. Three new pieces have each been created for one local dancer who "intrigues and inspires them."