Remand Centre haunts Edmonton singer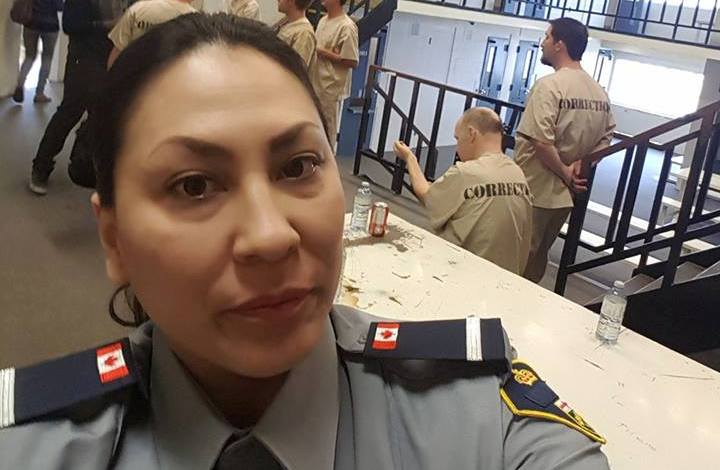 Going back to the decrepit, ugly, shut-down old Edmonton Remand Centre for a recent film shoot was an emotionally wrenching experience for Stephanie Harpe – because the local singer and actor was there as a prisoner in the past, "before I got sober," she says.
Harpe tells her story openly, "I was in and out of there in the mid-90s. I was an addict. I had an abusive, controlling boyfriend, and he made me do things I didn't want to do. I'd get caught for stealing, or other things, and I was in there, in and out. Little stays at a time, failing to appear, and things like that. Back then, it was pretty jam-packed in there. It was pretty dirty. Everything was very old. It was tough to be in there."
She goes on, "A lot of us used to talk to each other through the toilets. That's how we all communicated. It was just a really eerie feeling there. I had a lot of nightmares in there when I was trying to sleep. I've never had that many nightmares ever in my life as I had while I was there."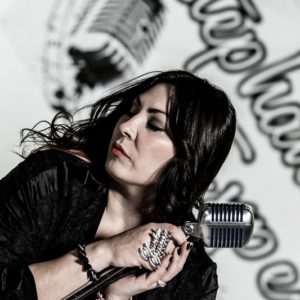 Now happily married (her husband serves as her manager) with three children, Harpe turned her life around. She's the singer and bandleader of The Stephanie Harpe Experience, and blessed with a gutsy, Joplin-esque vocal growl. The band's self-titled debut album came out last year. She has two tracks on the 2009 Colours of My Life compilation (dedicated to missing and murdered indigenous women), along with a debut album she released in 2008. Harpe is an up-and-coming actor whose work includes a small role in a feature film called Land, shot in Mexico – "my first time out of Canada!" She's also an indigenous rights advocate who's spoken on the steps of the Alberta Legislature. And she's started shooting a documentary of her life with local filmmaker Maurice Douglas, who says he chose her inspirational story to "uplift all walks of life."
So it was hard going back.
Harpe was recently hired as an extra in a Christian film series that was allowed to shoot at the decommissioned Remand Centre building on Sept. 18 – in the role of a prison guard. This wasn't her first time filming there: She played "Rita" and was a casting assistant for the TV series Blackstone, which filmed scenes at the jail in 2014, a year after it was closed. No photos had been allowed from inside since the prison opened in 1979.
Harpe's feelings about the place are "complicated," she admits. Her mother, Ruby Anne McDonald, was found beaten to death in an Edmonton apartment stairwell in 1999, and the man who allegedly killed her was held at the Remand Centre. Harpe recently spoke about it at the National Inquiry into Missing and Murdered Indigenous Women and Girls. The case was reportedly never solved.
"So much shit went down there," she says. "It was heartbreaking for me, knowing the man who killed my mother was held in one of the places I was filming in, so that really took me for a spin."
On one hand, she says, there was a sense of triumph in doing something free and creative in such a terrible place, but in the end, "I didn't feel very good about it," Harpe says.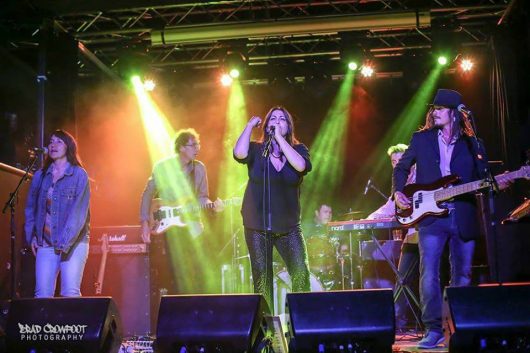 "I felt free and accomplished going from where I was to where I am today, and what I was doing there that day; it was interesting and I'm a success and I'm alive. But on the other side, what I've been through and what I've survived, I was a victim. I wasn't a criminal. I was a victim of a criminal, my mother was a victim of a criminal. It was very emotional to me, being in that building, and we were filming on the men's side, where the man was there and being held and questioned for what he did to my mother. It was hard. I got deeply saddened."
At one point in her troubled past, Harpe took a cleaning job at the very building where she'd had such terrible nightmares.
"I was hungry, so I took a job to get extra bagged lunches because they didn't pay – cleaning up in the psych ward. It was horrible. I felt so sorry for those people. I think they had it the worst. The rest of us have some control, but the mentally ill, I was very saddened for them."
People talk about haunted houses in Edmonton, the Strathcona Hotel, the Charles Camsell Hospital, the house near the university where that creepy guy killed all those cats – but there is nowhere more infested by evil spirits than the old Edmonton Remand Centre. People have taken their own lives there; there has been much suffering and despair and so many bad memories. And now, with the spiffy new Remand Centre in operation in the Northern reaches of the city, the old grey block with the hideous escape-proof windows taking up space downtown is yet another obsolete building the city doesn't know what to do with. The idea of turning it into a flat of subsidized apartments or a homeless shelter holds cruel irony for inner city residents nearby, some of whom have spent hard time in that foreboding tower.
So what to do with it now? Tear it down? Wash the bad memories clean?
"I don't know," Harpe answers. "Maybe there's a lot of bad spirits there. Maybe they could have a healer or cleaner in there, some kind of healing ritual, something good. I can't really say what to do with that building. What else could they do with it now? Not very much."
Top photo: Selfie from inside the old Edmonton Remand Centre, Sept. 18, 2017