Shatnerd vote sewn up at Edmonton Expo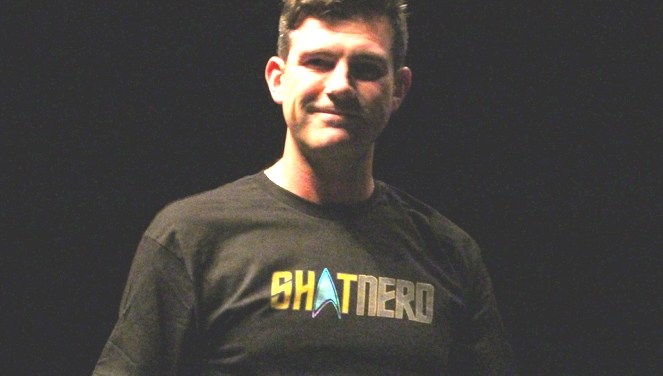 There is something unique about the Edmonton Comic and Entertainment Expo.
It is a place where shy teens wearing homemade body armor can have their picture taken by a woman with three breasts; a place where a mother and daughter, both dressed as Power Girl(s), discuss in utter disbelief the fact that the knives sold at a metal arts booth are "full tang"; a place where Sailor Moon can playfully hump a dinosaur.
Friday's Expo opening was like someone's media collection came to life and immediately started going through puberty. More than 50,000 people are expected to attend the pop culture celebration at the Edmonton Expo Centre over the weekend, many in costume.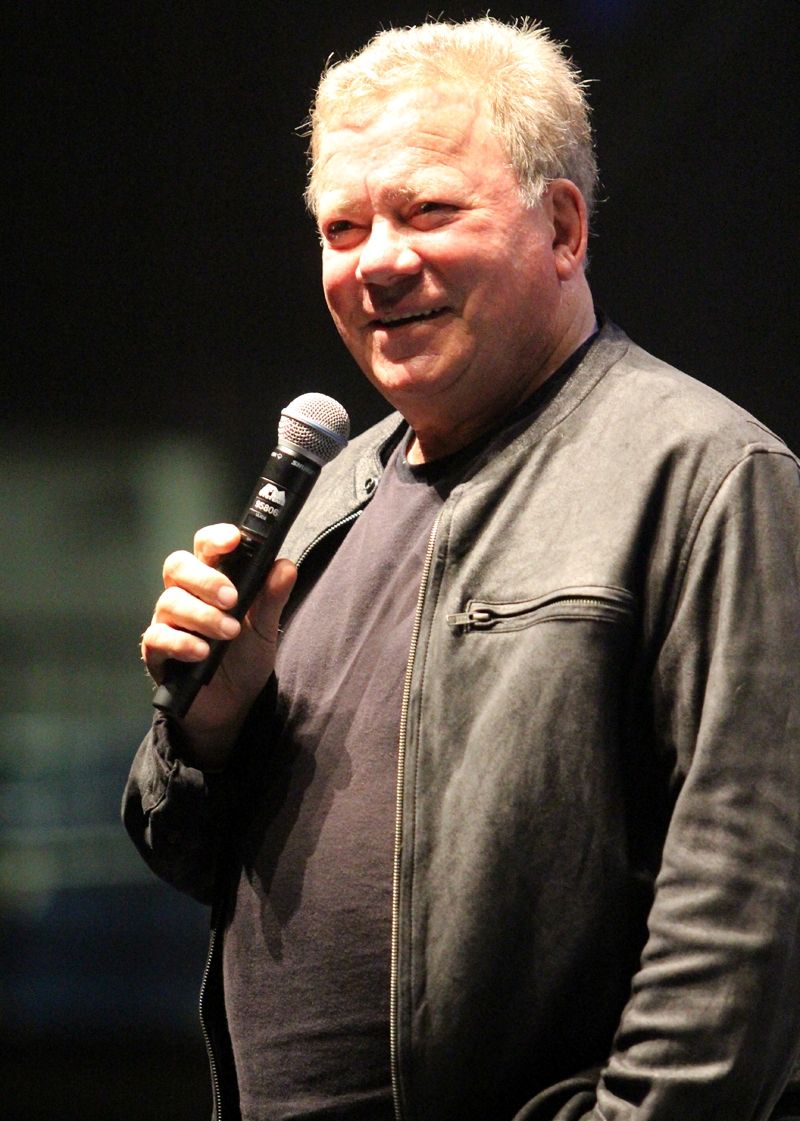 The big draw of Friday was Mr. Star Trek himself, William Shatner. Only at The Expo, heck, only in Edmonton, would Mayor Don Iveson introduce Captain Kirk to the stage while wearing a "Shatnerd" T-shirt (above).
Turns out Iveson is a huge Star Trek fan.
"When I was a kid," the mayor said, "I would come home from school and the first thing I would do is watch Star Trek." He extolled the virtues of a Star Trek-like utopia where people are more important than things.
"It is what we would like to do in Edmonton," he said. Iveson is running for re-election on Oct. 16.
Beyond the Shatner panel – where the 86-year-old actor praised our river valley and charged $80 a pop for autographs – many interesting things can be seen and overheard at the Expo.
Cool new booths this year include being able to get a 3-D action-figure-sized printout of your entire body, for $250. There's a company that can create realistic, custom-made gaming environments for multi-player board games – say you want your miniature battle set in an ISIS compound – among hundreds of vendors selling all kinds of merch and artwork.
More than that, the Expo is a place where people of all comfort levels band together in pseudo-hedonistic glory to celebrate pop culture, to come face to face with the creators and actors involved in the art that they spiritually embrace.
It goes beyond the masks and subterfuge. Take the Hazzardous Material company, for example. They are a body-positive costume-friendly modelling collective who embrace sexy-geekdom. A crew of World of Warcraft and horror movie fans, the team is led by photographer and model Erin Cragg. During her panel, she covered a lot of ground, from how her photo shoots are conceptualized, to tips on photography. But here is where the Expo excels. You get to see beyond the costumes and body paint. For example, she responded to a question about where she goes for personal support when the world thumbs its nose at her.
"My poetry," Cragg answers. "I have a book that I started when I was eight years old. My parents found it, they were just mortified. A lot of it was horror, there was a lot of horror poetry in it." The book itself is deteriorating due to age, and while she is in the process of rewriting a lot of it, it's still a reminder of who she is and why she does what she does.
"This is where you started, at such a young age, and you are creating art that people are enjoying," she says. "Yet, sometimes you really get down. And sometimes this great photo you created gets reported – due to Facebook guidelines – a lot of our stuff gets reported. But I just keep going back to that book as a point of motivation."
She's safe here. The Expo is a place where you can be whatever you want and nobody will bat an eye. You can be Spider Man, or an anthropomorphic eagle with LED wings, or a piece of cheese – there was actually a guy dressed as a piece of cheese – it doesn't matter. You get to show your true colours and express yourself and your dreams in a safe environment – so there's is a level of honesty and intimacy to the Expo that's sometimes hard to find elsewhere.