MUSIC PREVIEW: Not the worst band in the world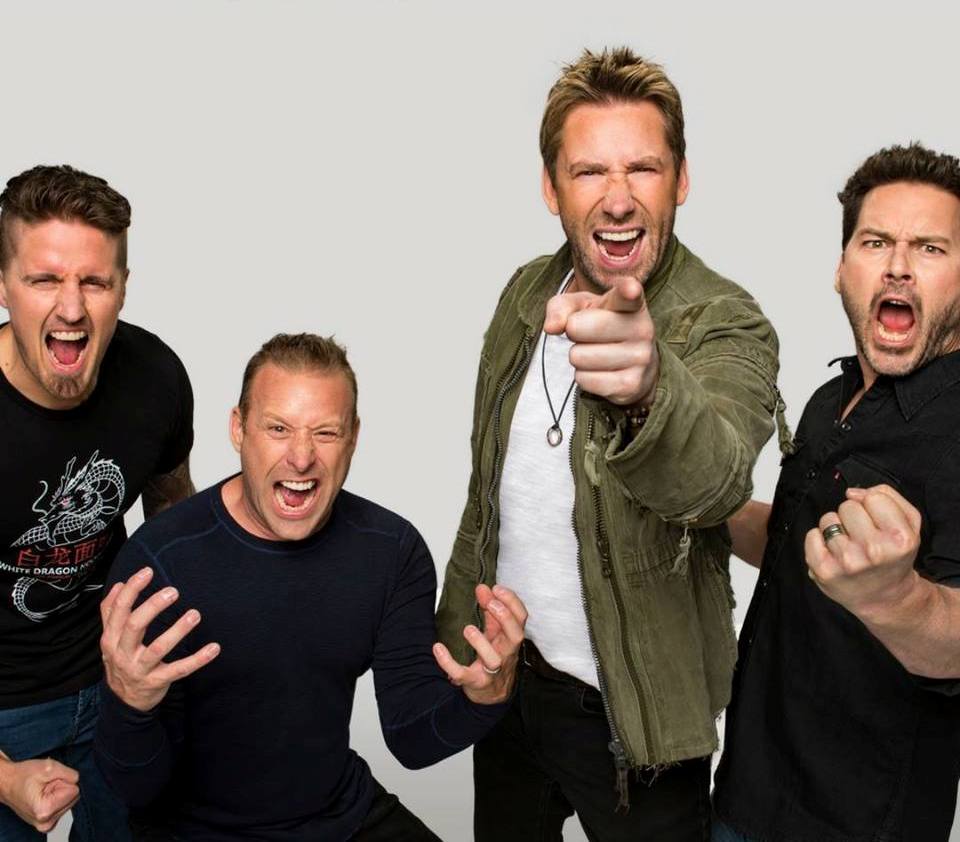 Make no mistake: Nickelback has been bullied. They are victims of bullies. You should all be ashamed of yourselves!
What did they do to deserve such treatment? All they did was create bland, massively popular rock hits that made millions of dollars by catering to the lowest common denominator, by sounding like catchy pop-country hits without actually being country, and containing lyrics like "I like your pants around your feet" and "Everybody wants to be the sister's mister."
Indeed, one day they must atone for their crimes – but there are far more worthy candidates for "worst band in the world" than Nickelback. What about Bon Jovi? Def Leppard? Those guys' insidious brand of bubble metal is a pox on all that is good and holy in rock 'n' roll, and both of those bands have far greater reach than Nickelback.
Why does there even have to be a "worst band in the world," anyway? Is it like Highlander? There can be only one! It's all subjective. If you don't like it, don't listen to it. Very simple.
Of course part of it is that frontman Chad Kroeger sometimes came off like a ripe target for bullies, seemingly lacking a crucial sense of humour to get him past the torrent of haters – although they seem to have learned to cope, to laugh it off, to suck it up and carry on. It takes two to tango.
Pointing out that Nickelbashing is old news is itself old news, and who cares anyway? The Alberta-bred band is merrily carrying on in the same vein that made them so big to begin with. Their latest album is called Feed the Machine, and they play Thursday night at Rogers Place.
The great Cheap Trick will be opening the show. Bonus points for good taste in warm up acts.
Tickets to the 6 pm show, also with the second opening act Shaman's Harvest, are still available from $50.
Thursday 28
Comeback Kid – An example of a side project that became so popular that the name of the band it spawned from has been forgotten, these Winnipeg hardcore heroes have a raging sound, and have been kicking around since 2000. They tour upon the back of a new album, Outsider. Sweaty time guaranteed at the Needle Vinyl Tavern, with the opening acts Counterparts, Stray From The Path, and Gideon. 7 pm, $22 advance
Friday 29
Steve Earle and the Dukes – He got the old band back together! And with them this Americana icon returns to his spiritual and musical if not technically geographical Texan roots (he lives in New York). Water under the burned bridge at the end of Copperhead Road, as it were, here's a man who's loved and lost (at least seven times), suffered heartbreak and rage, fame and fortune, and before that addiction and prison. Nowadays? "An email ain't gonna get to me – you'll have to do better than that," he said in a CBC interview, or words to that effect talking about online trolls who regularly attack him for his liberal views. And then there's a painful personal life he's sensitive about. Can't drink to forget – but he can still write songs about his life. His latest album is So You Wanna Be an Outlaw as Steve Earle and the Dukes – at the River Cree Casino. The Mastersons open the show. 8 pm, SOLD OUT
Juliet Ruin – From the hardscrabble 'hoods of Sherwood Park comes this melodic metal band marked by the talents of singer Jessica Fleming, whose consonant voice contrasts nicely to the dark grittiness that surrounds her. As bands like Evanescence have proven, you can't go wrong with the "beauty and the beast" effect. Album release this night at The Forge, with Shark Infested Daughters, Black Friday and Tessitura. 8 pm, $10 advance
Saturday 30
Peach Pit – Here's something cool: An eccentric chill-folk-pop band from B.C. that comes off like Napoleon Dynamite meets Brian Wilson and a young Nick Cave, and which writes deceptively deep songs that make you want to bob your head from side to side. Kind of a Mac DeMarco vibe around this act. Intimate show at the Naked Cyber Cafe. 8 pm, cover at the door
Monday October 2
The Weeknd – From humble beginnings as a YouTuber in Toronto, this guy has become a hit machine – with the angelic voice, wacky hair and soul songs about sex and drugs, not necessarily in that order, attracting a massive following of young, beautiful women. Usually a good sign. His third album Starboy, from 2016, was his second No. 1 debut in a row. French Montana and NAV open the show at Rogers Place. 7:30 pm, advance tickets from $39