REVIEW: Lemoine remount a dark delight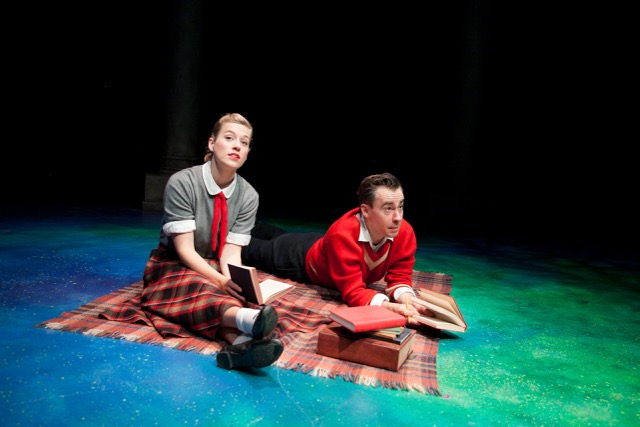 Stewart Lemoine has long been a champion of new talent. Not one to write throwaway material at developing performers, the local playwright-director always brings his full canon of talent to bear on his embryo performers, whether writing for the Citadel, Grant MacEwan or local stage-struck lawyers looking for a new play in which to perform. You may remember in early Fringes he wrote the Fatty series for the brilliant young actor Ron Pederson (who went onto star in MAD-TV) – who has long since assumed his rightful place in the stellar Lemoine compliment as a superb performer.
Now Pederson returns to Teatro for the last play of their season, Shockers Delight! An Astonishing Romance, first seen in 1993. In the 2004 revival, he was featured as an actor. In this remount, until Oct. 14 at the Varscona Theatre, he takes over as director. His cast features three fresh faces. Ben Stevens has appeared in Lemoine's For the Love of Cynthia; and Melanie Piatocha and Richard Lee Hsi, who make their debuts, come with distinguished theatrical resumes.
In Shockers Delight!, Lemoine returns to the '50s. Two young students, Julia (Piatocha) and Marcus (Stevens), are lifelong friends studying such courses as ballroom dancing and 19th century furniture design. It's soon obvious the two are our old movie rom-com compadres – the best friends who are really in love. As a joke, Marcus invites a stranger, Rory (Lee Hsi), over and suggests he might like to marry Julia. Rory is intrigued and begins a romance with the undecided Julia – who has yet to discover her passion for her tart-tongued buddy.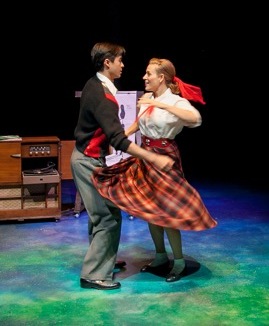 The rich social life at the University of Continental North America, apparently, is replete with romantic trysts in rowboats, boilermakers of dubious caliber and one increasingly passionate late night dance rendezvous. All this coasts on Lemoine's sophisticated dialogue and whimsical view of youthful high-jinks.
But then a catastrophe short-circuits their young lives and, in a complete change of pace, the evening becomes something quite different – richer, more philosophically and romantically challenging. It reminds one of all those films so popular in the '40s and '50s where impossible love stories reach across the ages (as in Portrait of Jenny).
The play suggests that love will win out. Except that in the hands of Lemoine this bittersweet tale is far more complex than that simple bromide suggests.
The young cast perform as if they had grown up in the Teatro company. With the help of Pederson they immediately take you into Lemoine's world and are completely at home in his unique character and dialogue. They navigate the light patter of the first half (there is a 15 minute intermission) and effortlessly strike straight for the heart when the work darkens. Stevens is the perfect foil with his caustic wit covering a repressed love for his best friend. Piatocha's Julia is a lively belle-of-the-campus ably capturing the mounting confusion of a woman suddenly faced by two men who love her. Later in the second act she choreographs a hilarious faux-German Waltz the three perform to a burst of applause. Lee Hsi is a graceful dancer and most appealing performer.
At the end, the three individually step into a spotlight and deliver monologues that sum up what their lives have meant and what they've made of them. It's a simple, elegiac way to end an elegant and entertaining evening.
Photos by Mat Busby