MUSIC: 7 acts you MUST SEE at UP+DT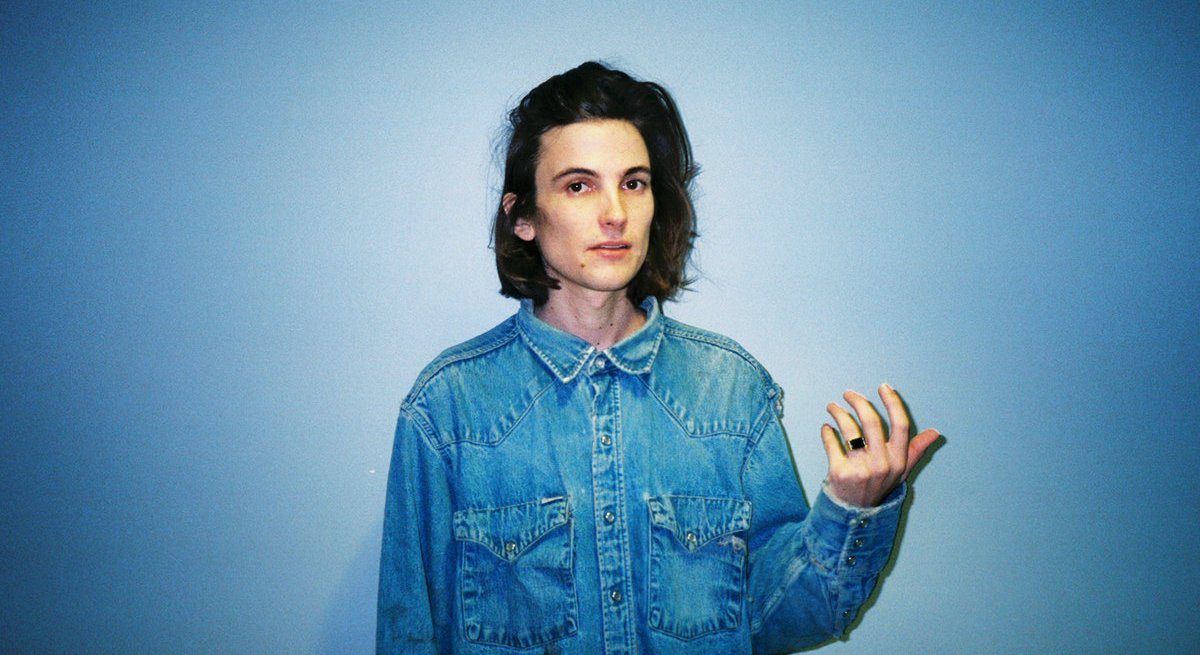 The city's final music festival of the year is also one of its best, despite it not getting near as much attention as some of the others. Up + Downtown is back again with a vengeance and fury like no other, and is one of those festivals that no matter how much you think you know about music, the curators probably – likely, almost definitely – know more.
Therefore you're almost guaranteed a hell of a night if you just pick a show at random featuring bands you've never heard of before. Because the people in charge are madly in love with them – and you might be after you check them out, too.
Dozens of shows go down Friday through Sunday night, scattered about the city's downtown core. Check out their website for more information. Here are some of the "must see" acts:
DIIV
Perhaps the heaviest hitter and most well-known of the UP+DT festival lineup, this New York indie-dream pop act is best known for its singles How Long Have You Known and Doused. A raucous collision of guitars and drums, and featuring the vocals of Zachary Cole Smith (top picture), the band has two albums to its credit, their 2012 debut Oshin and 2016's Is the Is Are. The Provincial Archive, Summering, and Tropic Harbour are also on the bill Friday at the Starlite Room, 8 pm, $32. BUY
U.S. Girls
This moniker is the stage name for musician Meghan Remy (right), an experimental pop artist who began in the United States, then moved to Canada in 2007 after she married a Canadian musician. Also performing are Dizzy, Ggoolldd, Lyra Brown, Tei Shi, and Hill. Friday night at 9 pm at the Needle Vinyl Tavern, $21, BUY
Alan Cross
This living treasure trove of knowledge on all things regarding rock 'n' roll history hosts an afternoon session at McDougall United Church, full of stories and tales. Saturday at 2 pm, $17.50, BUY
Weaves
This Toronto indie pop project (right) received considerable airplay for the single Buttercup off their debut EP, and received further notoriety for their debut full-length, also an eponymous release, which was short-listed for the Polaris Music Prize, as well as nominated for a Juno. Their follow-up to that incredible album, Wide Open, will be released this month. The Garrys and I Am Machi also perform. Saturday at the Downtown Edmonton Community League (DECL), 9 pm, $10, BUY
Dan Deacon
This Baltimore native is widely known for his intimate and animated live shows, where he prefers to be amongst and on the same level as his audience. Best described as experimental, his music touches a wide variety of genres, from psychedelic to folk, from Americana to electronica – and he's even dabbled in contemporary classical. Sure to be one of the favorite performers of the weekend. Borys, Whitsundays, and Archaics also perform. Saturday at the Starlite Room, 9 pm, $25, BUY
Reverend Horton Heat
This Dallas psychobilly act, which features singer, songwriter and guitarist Jim Heath, was first formed in 1985, and has gone on to release 11 studio albums, including their latest, 2014's REV, one of their few to place on the US charts. Longtime favorites in the underground and college music scenes, the band has seen some success from having their songs featured on television (Beavis and Butt-head), video games (Guitar Hero), and commercials (Buell American Motorcycles). Yet another exuberant and captivating act that UP+DT impressively managed to land for this year's festivities. Sunday at the Starlite Room, 8 pm, $29.50, BUY
Highest Order
Simone Schmidt is one busy lady, with her own solo project named Fiver, as well as fronting One Hundred Dollars, and this project, an alt-country-folk rock journey. The band has received high praise from any manner of Canadian music media, with their most recent release, Still Holding, being released last year. Local talents Birds Bear Arms, Cham, and Eamon McGrath (though the latter now calls Toronto home) also perform. Sunday at the Yellowhead Brewery, 8 pm, $12, BUY