THEATRE: Evil rises again in Bright Room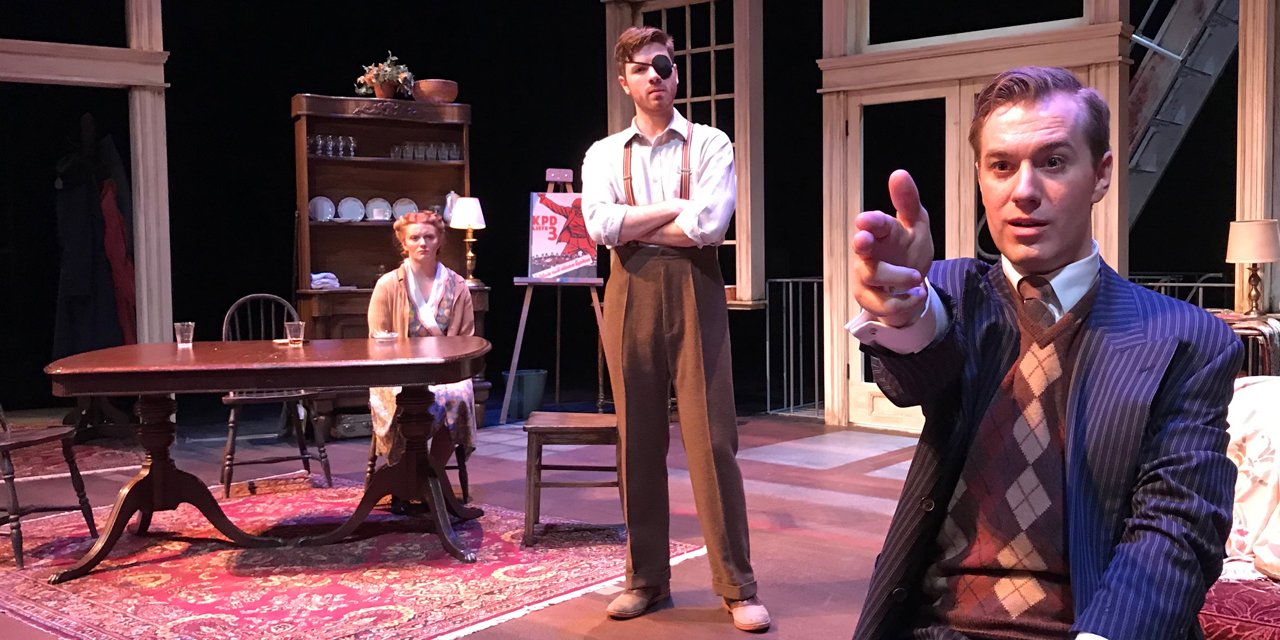 Back in 1985, American playwright Tony Kushner launched a new work called A Bright Room Called Day. He went on to write the two-part Angels in America that became one of the most highly regarded pieces of theatre of the 20th Century. You can certainly see elements of the genius that Kushner was later to bring to his epic seven-hour masterpiece in a new production of A Bright Room Called Day, running at the U of A's Studio Theatre Timms Centre of the Arts until Oct. 21.
Scathing early reviews have not kept directors from staging the play. Some have re-jigged the thing. Others have considerably changed the emphasis. Kushner has allowed re-writes. The results have often soothed riled critics and pleased audiences.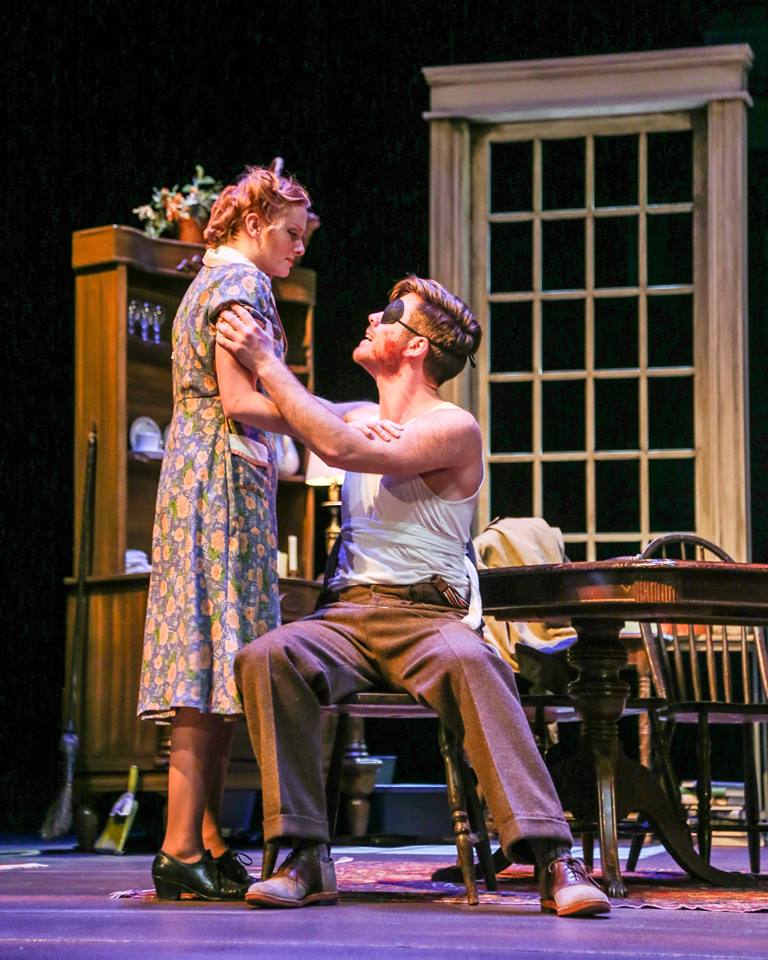 A Bright Room Called Day is a study in the growth of evil and how it affects a group of people.
The current production's director, Brenley Charkow, has rewritten one of the major characters and updated the play with comment on North Korean nukes and Trumpian tweets. The original had a character delivering scathing observations on President Reagan. In this version, US President Donald Trump hovers over the production, particularly in the early years of the Weimar Republic when the war and Depression-weary Germans were looking for a charismatic leader. Hitler destabilized the government and found in Jews, homosexuals and communists, targets for racial hatreds.
Kushner saves his greatest contempt for those who saw what was coming and did nothing. His characters are a group of semi-successful professionals who talk of lofty ideals when the jackboots begin their inexorable march.
Agnes (Erin Pettifor) fancies herself a communist but she skips the meetings and forgets to sign up for membership in the party. She lives with Husz (Joel David Taylor), a cynical, one-eyed Hungarian cameraman who has traded active engagement for making films about other people. Her painter friend, Gotchling (Hayley Moorehouse), is one of the few who remain steadfast. The most interesting person in the group is Paulinka (Melissa Thingelstad – in a stand-out performance) who has become something of a star and is willing to appear in Nazi films. Baz (Silverius Materi) is a practicing homosexual – everyone's best friend and a lot of fun. The characters face (and fail) challenges to personal responsibility going through stages of denial, hypocrisy, loathing and finally fear.
"This age wanted heroes. It got us instead," one remarks.
But, engaging though they are, they are much too weak to generate  much enthusiasm.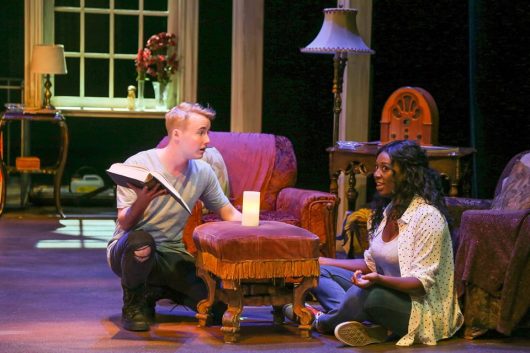 A homeless woman (Nancy McAlear) wanders in and out, declaiming poetry and uttering dire warnings. And Old Scratch himself drops in (Doug Tokaryk) to warn them cryptically, "You have no concept of the depths of possibilities to come."
In an ingenious piece of casting, Zillah is an African American (Hillary Warden) – which brings its own set of racial questions. Watching what is happening in her own country, she decides to go to Germany to study what drove masses of people into the lethal embrace of the Nazis. She appears as something of a ghost in Agnes' apartment. At the end, Zillah waxes quite poetical, however one wonders if she has learned very much about the times.
(There is a handy screen above the stage that gives the audience the dates and features headlines of the major events.)
The company of young actors is solid and believable.
Charkow certainly understands what the play is getting at and directs with a keen intelligence, softening the play's sermonizing. She makes excellent use of the music of the time and keeps the pace rolling along well enough so that the length (2.5 hours) is never a problem.
The play is uncomfortably contemporary.