REVIEW: alt-j weirdest band in the universe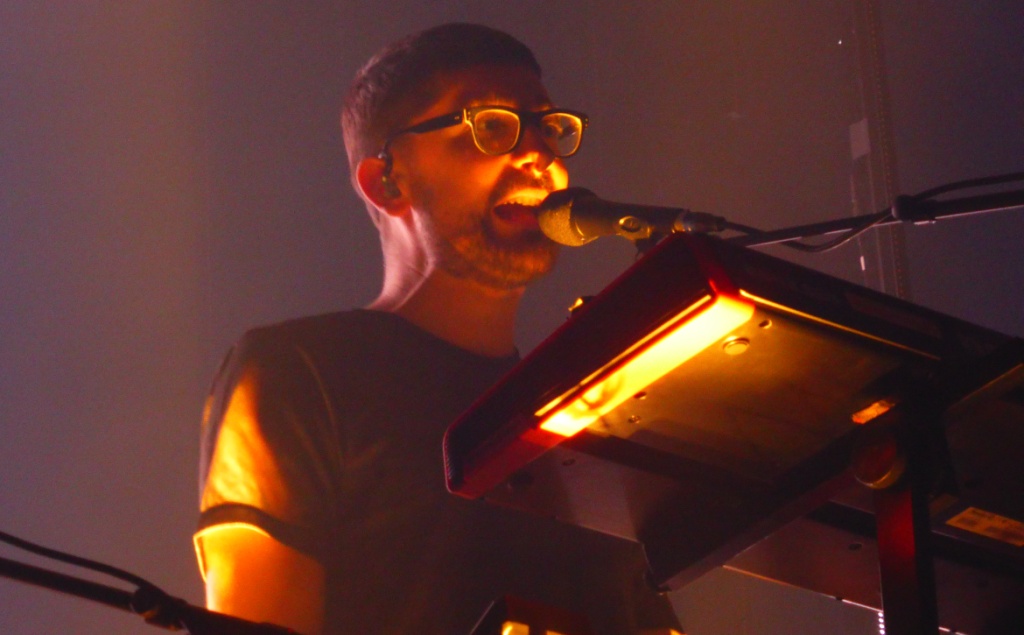 If there is such a thing as being the exact opposite of "radio friendly," the band alt-j would win the prize.
Thank God! Radio is getting too friendly as it is. This trio of British nerds have decided to take the rock 'n' roll rule book, throw it out the window and reinvent the art of songwriting entirely. It's a brave tradition that goes back to their prog-rock countrymen – from Pink Floyd to Radiohead. They come from a nation of pioneers.
For a sold-out crowd of millennials at the Winspear Centre Sunday night, guitarist-singer Gwil Sainsbury, keyboardist-singer Gus Unger-Hamilton and drummer Thom Sonny Green created a night of trippy, whacked-out sonic pieces, experimental concertos, soundscapes – the term "songs" doesn't do them justice – whammed out over just three or four chords with melodies out of left field, lyrics that make no sense whatsoever and hooks proudly repeated on piercing strange synthesizers and vocalized anywhere between haunting beauty and edgy dissonance. Some of Sainsbury's vocals have been compared to a hobbit making fun of another hobbit's singing – clever critic line, mean, but not entirely accurate.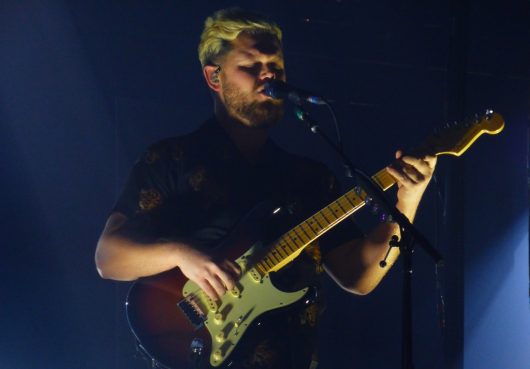 It was all so deceptively simple yet so complex and bizarre. It's as if aliens listening in on 100 years of Earth music broadcasts decided to drop by, mash it all together and try it themselves – just to freak people out. You couldn't really tell what genre it was. Rock? Sure. EDM? Without a doubt. Folk music – of course. Everything else, too, thrown in a blender and then pushed down a flight of stairs. It sort of sounded like "normal" songs, some of them were just as stirring as the heaviest of heavy metal, but there was an "otherness" about the whole affair that was almost chilling. All three were amazing musicians.
There were strange intros, adventurous crescendos, jams that evoked the Grateful Dead, a little East Indian bhangra rhythm, great giant wads of fat analog synth – and then cut! To the delicate yet deeply manly a cappella vocals that wouldn't be out of place at the folk fest. Then it was back into the electro-prog chaos again. The bass drum sounded like a dinosaur's footstep. The keyboard bass throbbed and made the skin on your scalp jiggle like scrambled eggs – your brain on drugs. (Actual experiences may vary.) Then came the big country guitar. Unger-Hamilton played a little glockenspiel. Why not? Tubular bells? Yes! They had tubular bells! Sampled tubular bells, but still.
And that's just in one song. Impressive, isn't it?
Dissolve Me was an epic highlight. While the crowd of young people had unexpectedly remained seated when the band took the stage on a mellow, arty note – each band member separated by a scrim of LED bars made to look like jail cells – people were up on their feet dancing when the song that may or not be about LSD started up. The band showed off its eccentric charms to their fullest extent, an electronic-organic fusion with gorgeous vocals in a glorious display of anti-pop. The crowd seemed to know all the words: "She makes the sound the sea makes, knee-deep in the North Sea!"
Aliens wrote the lyrics, too.
If they're freaking people out on purpose, being weird for the sake of weird, playing up their nerdly image and banking on a demographic that's damned sick of hearing radio friendliness, it doesn't matter. They're just so bloody good at it.
The opening act Bishop Briggs was terrific. Best known for her hit River, she's a British-born singer (who's lived in L.A. long enough that she doesn't seem to have a British accent) who delivered a set of well-written minor-key electro-rock songs. She's a killer singer, pro delivery all the way, and an intense presence who clearly cares very deeply about what she's doing. That tends to translate well to the audience – and so it did. She's going to be a huge star at this rate.
The show repeats Monday night.